USD defeats Hawks in exhibition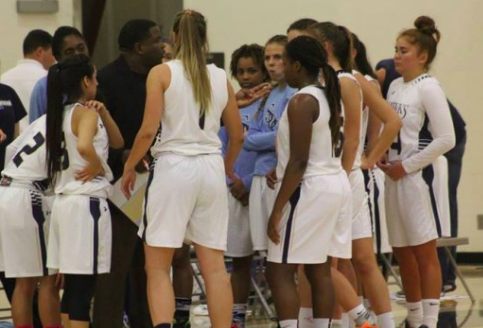 San Diego Christian WOMEN'S BASKETBALL
By Elias Totah
SAN DIEGO – NCAA Div. I University of San Diego shoots 56 percent from the field to defeat the Hawks 99-37 Friday in an exhibition game for both teams.
INSIDE THE MATCHUP:
Final: San Diego Christian 37 | San Diego 99
INSIDE THE GAME:
• Maya Hood scores 20 points and nine boards on 9-12 from the field. Malina Hood adds 21 points and seven boards for the Toreros.
• USD holds SDC to 27 percent from the field for the game.
• Kaylie Fandino scores a team-high 10 points for the Hawks.
• Toreros out score Hawks 26-2 in the second quarter.
• SDC scored a quarter high 18 points in the third.
STAT OF THE GAME:
• Marina and Maya Hood combine for 41 points and 16 rebounds for the game.
COACH'S CORNER:
"We got everything out of it that we needed tonight," Coach Irvin Jerry said. "We had everyone play some minutes and no one got hurt. That was the goal. The girls got some experience playing against a good team like that"
UP NEXT: 
• The Hawks go on the road to play Simpson University in the Simpson Classic on Nov. 13. Tip off is scheduled for 7:30 p.m.