Astros protect Musgrove from Rule 5 Draft
Updated: November 25, 2015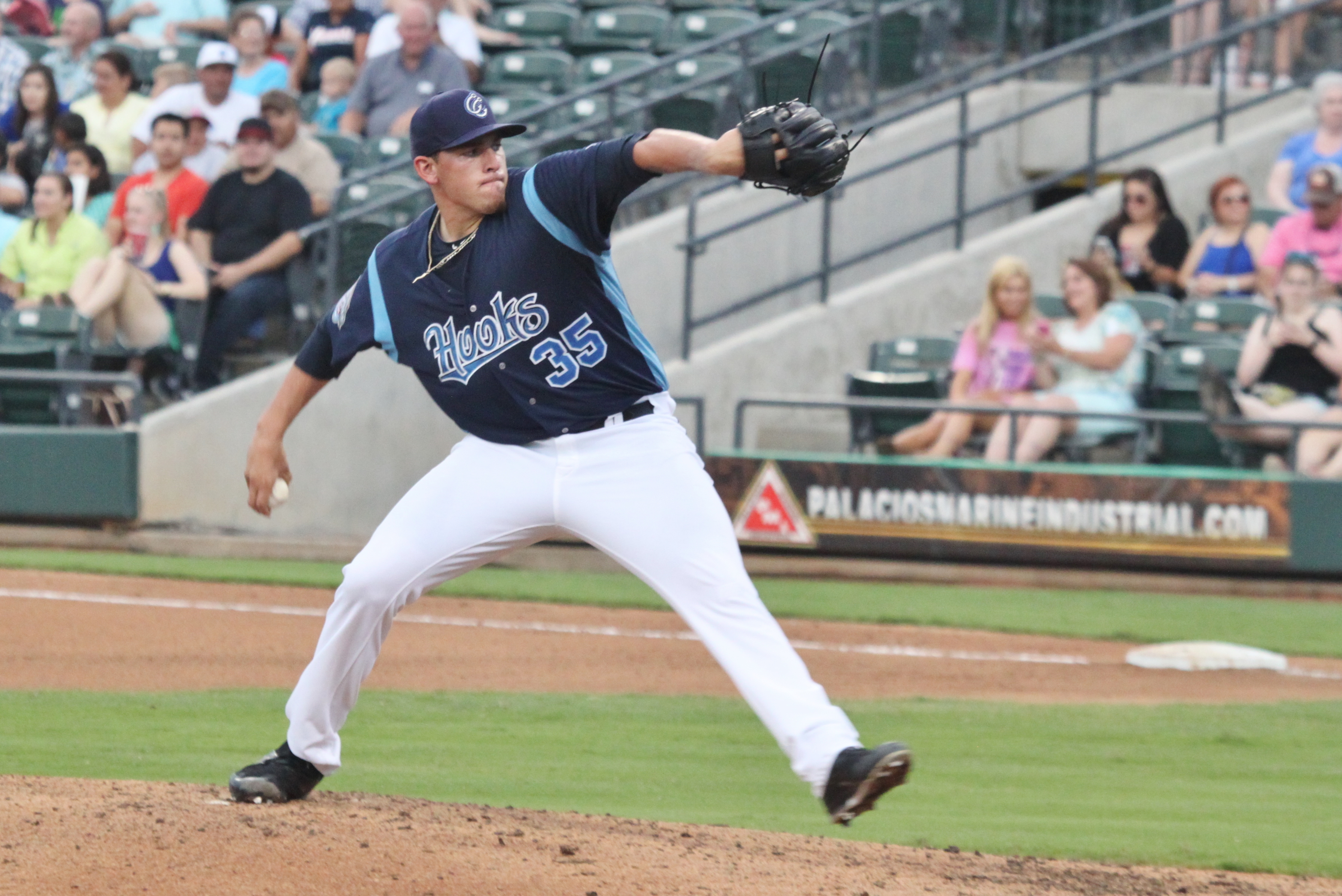 2015 Local Baseball Pros
By Bill Dickens
© EastCountySports.com
HOUSTON (11-25-15) — Former Grossmont High fireballer JOE MUSGROVE is making his pitch for a spot on the Houston Astros 40-man roster.
Ranked No. 9 in the organization, Musgrove was the 2015 Minor League Pitcher of the Year.
The Astros elected to protect the 6-foot-5, 255-pound righthander from the Rule 5 draft. Musgrove could serve the club either as a starter or as a reliever should he make the final 25.
The Rule 5 draft is a Major League Baseball player draft that occurs each year in December, at the annual Winter Meeting of general managers. The Rule 5 draft aims to prevent teams from stockpiling too many young players on their minor league affiliate teams when other teams would be willing to have them play in the majors.
The Rule 5 draft is named for its place in Major League Rules. The June Rule 4, known as simply "the draft," "amateur draft," or "first year player draft," is a distinctly different process in which teams select high school and college players.
Musgrove was a combined 12-1 with a 1.88 ERA. He also logged 99 strikeouts and only eight walks among the Double-A Corpus Christi Hooks, the California League Advanced Class A Lancaster JetHawks and the Midwest League Class A Quad Cities River Bandits.