No easy task, but Knights make it look so against O'Dowd
Updated: December 27, 2015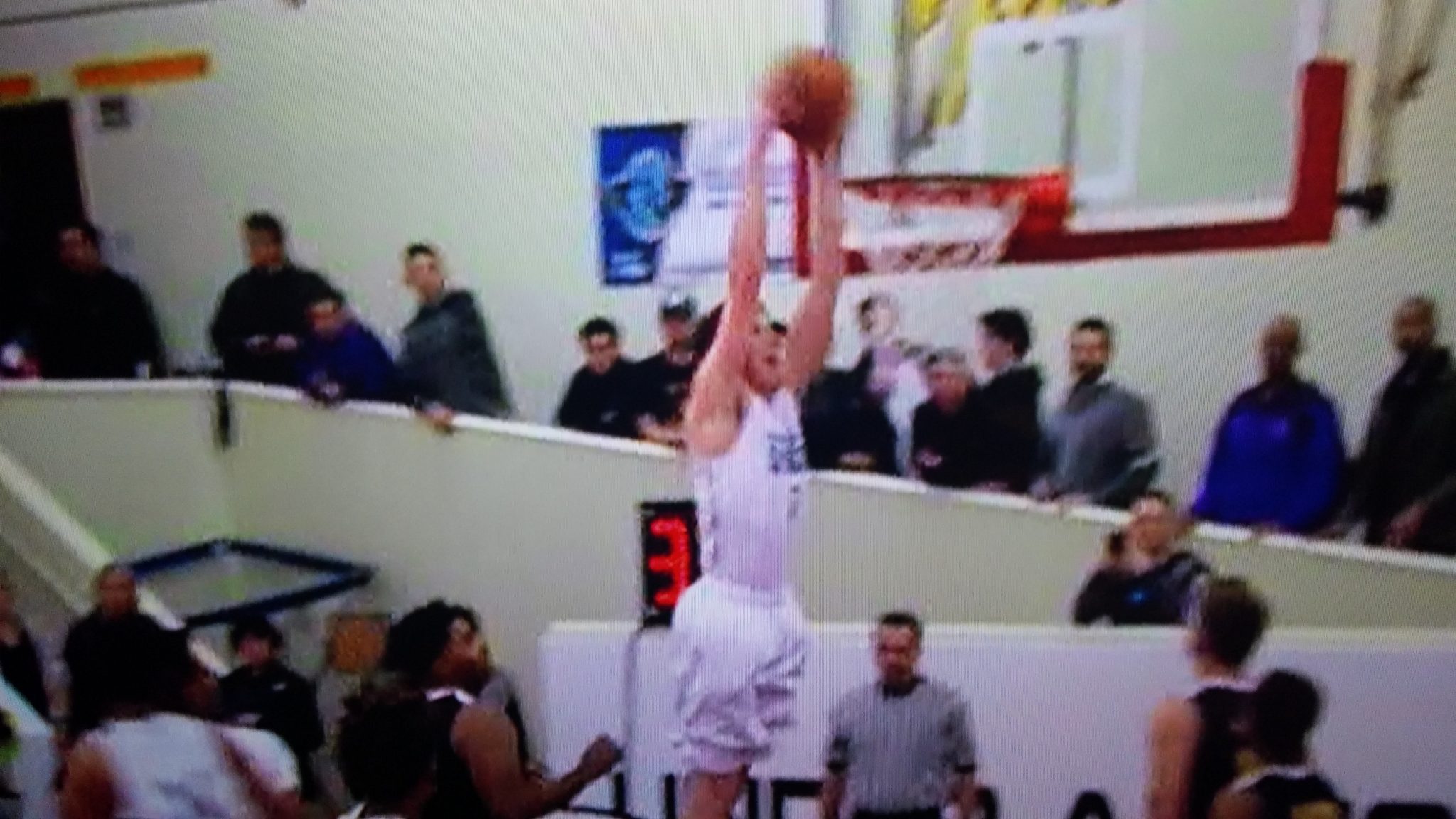 2015-16 EAST COUNTY PREP BOYS BASKETBALL
By James McHugh
© East County Sports.com

DEL MAR (12-26-15) — There are no "easy" games in the National Division of the Under Armour Classic, hosted by Torrey Pines High school. Foothills Christian opened the Classic against perennial powerhouse Bishop O'Dowd of Oakland. The Dragons are led by Elijah Hardy, one of the top prospects in the 2018 class who has already secured scholarship offers from Cal, Nevada, Montana and others.
The Knights got off on the right foot by downing O'Dowd 68-43 on Saturday night (Dec. 26) in a packed house at Torrey Pines. UCLA bound forward T.J. LEAF entered the night averaging 33.5 points per game on the season and added a 26-point performance to his totals before leaving early in the fourth quarter.
The Knights did not shoot particularly well from above the arc, going just 3-14 on the night which allowed Bishop O'Dowd to hang around for most of the first half.
"We need to have better energy from start to finish as a whole. We have been inconsistent with our energy and when that happens we tend to stand offensively and get stagnant," assistant coach TROY LEAF said after the win.
What the Knights did well was move the ball. Foothills Christian finished with 18-assists on the night, five coming from senior LUIS SALGADO and four each from guards JORDAN STARR and NIKKO PARANADA.
"T.J. (Leaf) protected the rim in the second half which allowed us to get loose and get some good transition opportunities and Nikko (Paranada) played a great floor game as a point guard both offensively and defensively," Troy Leaf said of the Knights' second half performance, when Foothills Christian turned a nine point half time advantage into a 25-point rout.
Foothills also received significant minutes form KALE BALDADO who had five blocks and five rebounds on the night, many of those in the third quarter when the Knights limited Bishop O'Dowd to just eight points. OMAJAE SMITH also chipped in 16 points in the first round win for Foothills, who moves on to face Saint Augustine Monday (Dec. 28) at 5:55 p.m. at Torrey Pines.
The quarter final matchup will pit the #1 and #2 teams in San Diego County against each other in an early season Open Division preview. All in all it was a stellar day for the San Diego Section at the UA Holiday Classic where Army-Navy, Foothills Christian, Saint Augustine and Torrey Pines each won opening round games in the National Division.
Foothills Christian:  TJ Leaf 26 (12 reb, 6 blk, 3 ast, 1 stl), Omajae Smith 16 (3 reb, 1 stl), Nikko Paranada 8 (4 reb, 4 ast, 2 stl, 1 blk), Luis Salgado 5 (5 ast, 4 reb), Jordan Van Ommering 5 (3 reb, 1 blk), Jordan Starr 4 (4 reb, 4 ast, 1 blk), Kale Baldado (5 blk, 5 reb, 1 stl), TJ Lowery (2 ast, 1 stl), Connor George (1 stl), Jaren Nafarrete (1 reb).