Brault strikes out five, singles in Pirates' debut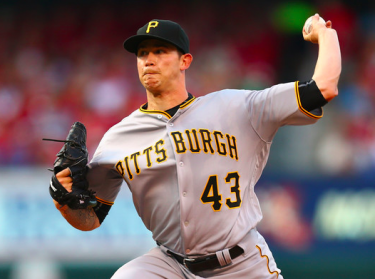 2016 LOCAL BASEBALL PROS
© East County Sports.com staff report
ST. LOUIS (7-6-16) — Former Grossmont High standout STEVEN BRAULT, a 24-year-old left-hander, made his Major League debut with the Pittsburgh Pirates and helped his team earn a 5-2 victory in St. Louis on Tuesday (July 6).
Brault allowed only two runs (one earned) in four innings of work against the Cardinals. He struck out five and left with the game tied 2-2, throwing 82 pitches.
"I was less nervous at first than I thought," Brault said. "When I got into trouble in the third and fourth inning, then it kind of hit me a little bit. But overall I think I reacted well."
In front of family at Busch Stadium, Brault also delivered a single at the plate for his first career hit.
Gathering his belongings about an hour before the game, Brault realized he hadn't brought his glove. Trevor Williams, his rotation mate at Indianapolis, alerted him to its whereabouts, texting him a picture of it in the Indianapolis clubhouse with this note: "Dude, we lost it when we saw that this was still here." Brault borrowed a glove from Jeff Locke.
Brault pitched around a one-out walk in the first, with help from an unassisted double play by John Jaso.
Brault's second walk hurt him. After a two-out free pass to Aledmys Diaz in the third, Diaz stole second and scored on Matt Holliday's single.
Brault also recorded a hit in his first major league at-bat, a single up the middle in the third.
Brault said the Pirates have not said anything about a second start, which would fall Sunday, the final game before the All-Star break, against the Chicago Cubs.