VALLEY PREVIEW: Foothillers still atop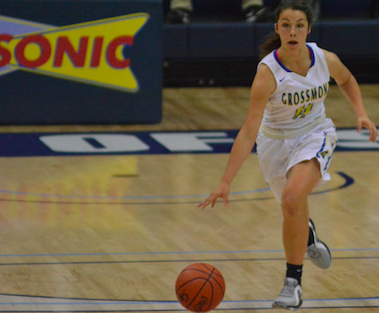 2016-17 EAST COUNTY PREP GIRLS BASKETBALL
GROSSMONT VALLEY LEAGUE PREVIEW
By Bill Dickens
EastCountySports.com
EL CAJON – The defending San Diego CIF Division 3 champion Grossmont Foothillers would figure to have a lock on the Grossmont Valley League title entering the 2016-17 season.
However, lengthy injuries to key players have the Hillers entering league play with five losses in their last seven games after an 11-0 start.
Still, plenty of talent takes the floor for Grossmont with sophomore star ATHENA SOTELO, along with the emergence of top players TYANA WARSAW and CANDACE HENDERSON. Also stepping into her role has been SABRINA YOHANNES.
El Capitan has undergone a dramatic improvement from last season behind developing star STEPHANIE ADAMS and deserving senior veteran MARIE COOK.
Seniors GRACE BURKETT and DANIELLE PIMENTEL have also been key in El Capitan's resurgence.
The Vaqueros pose the only true league threat to the defending league champion Hillers. After going 6-20 last season, El Cap has quickly turned it around with a 14-5 preseason start.
A true examination of how close the teams have become may be reflected in the Foothillers' 51-39 win over the Vaqueros in the San Dieguito tourney championship back on Dec. 17.
El Cajon Valley won just one league game last year, but expect the Braves to hold serve against their closest league foes this time around.
Junior scoring star LEANNA WATSON has teamed nicely in the backcourt with co-captain RANIA NOORI, while SUMAYA HAMEED can provide a front-court presence.
Monte Vista has opened some eyes with wins over Santana, Granite Hills and Steele Canyon.
Sophomore SARA TAHA is one to keep an eye on, while junior ELAYNA MEDRANO and TAYLOR YOUNG are among the team's top scorers.
Valhalla has stumbled to 10 losses to date, including a five-game skid entering the opener tonight at home against the Monarchs. A win could set the Lady Norsemen back on the right foot.
Of course, Orange Nation is led by sophomore ANGIE ORANGE, who had an all-tournament performance at the Crawford Invitational in the preseason. Also, having a good preseason was senior ALEXA SOMO. Other early contributors in the wins were junior DALIA GAZALLO and senior LISA DAMMAN.