Sultans put away Matadors after half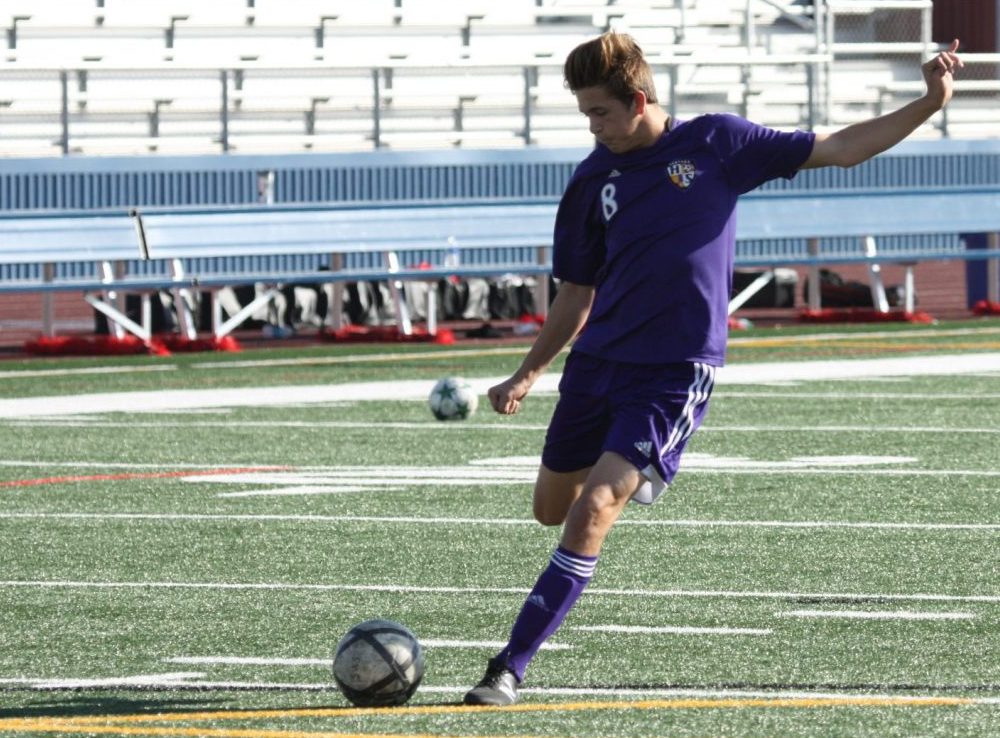 Santana's Ben Sampson / file photo - Tammy Ryan of TRYAN PHOTOGRAPHY
EAST COUNTY PREP BOYS SOCCER
By Adam Paul
EastCountySports.com
GROSSMONT VALLEY LEAGUE
SANTANA 4, MOUNT MIGUEL 0
SPRING VALLEY (1-18-18) – It was a slow start for the Sultans despite having various opportunities to score early and often in the first half. Unfortunately they couldn't punch any into the net with a few splitting the uprights.
The Sultans dominated the time of possession and also field position in the first half which made things more frustrating along with the officials making some interesting non-calls. So with everything in mind, both squads went into the half all knotted at 0-0.
So with the first half behind them, the Sultans went to business in the second half and finally after a very frustrating first half were able to take advantage of their opportunities and also their dominance.
Scoring wise for the Sultans, Nick Valentine scored his first goal, Ben Sampson scored his fourth, Cody Butrovich also scored his first goal of the season, and Omar Nuristani scored his 18th goal of the season.
Also contributing was Lane Dukes who had the lone assist in the contest for the Sultans.
Nuristani with his 18th goal of the season in the second half tied the all-time school record for most in a season set by TJ Perez back in the 2010-11 season.
In goal, Tim Caravero played the entire game and didn't have to do much to preserve the victory as he was only called upon to make four saves the entire night.
With the convincing victory, the Sultans improve their record to 9-4-5 and 1-0-1 in Valley League play. They also improve their unbeaten streak to five games.
Up next for the Sultans is a home contest league contest against the Monte Vista Monarchs who are currently in first place in the Valley League with an overall record of 8-1-5 and 2-0-0 in league play after beating El Capitan 2-1 and are currently ranked No. 5 in Division IV.