Norse claim clash for top over Sultans
Updated: February 1, 2018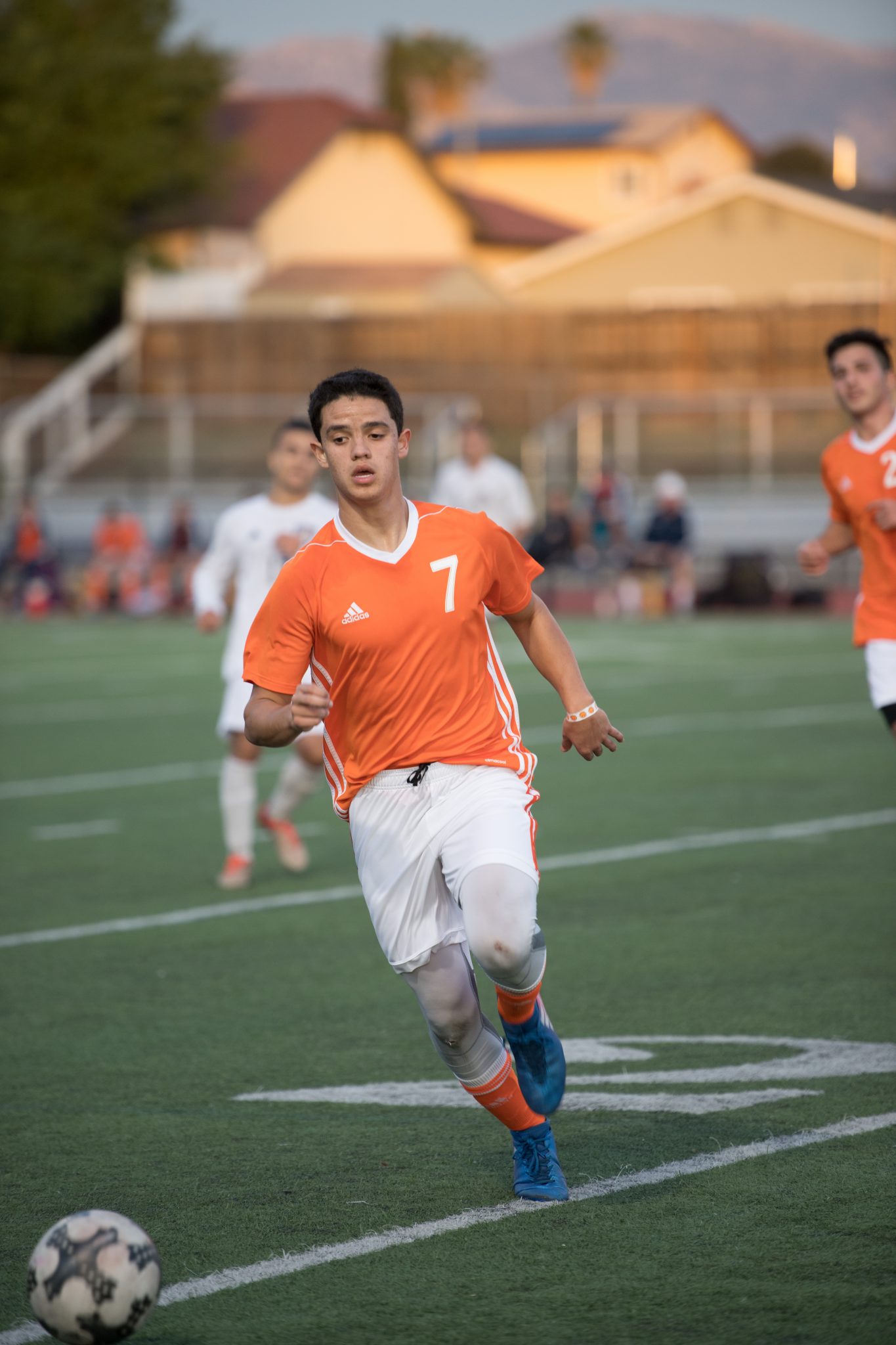 Valhalla senior BRYAN MADRIZ / Photo by Tammy Ryan - TRYAN PHOTOGRAPHY
EAST COUNTY PREP BOYS SOCCER
GROSSMONT VALLEY LEAGUE
VALHALLA 3, SANTANA 1
By Adam Paul
EastCountySports.com
RANCHO SAN DIEGO (2-1-18) – It just wasn't in the cards for the Santana Sultans as they were unable to overcome a couple first-half goals by the Valhalla Norsemen.
In what to some was considered the battle for the league title the Norsemen took advantage early on and were able to put one in the back of the net a few minutes in to take a 1-0 lead. Unfortunately, the Sultans couldn't take advantage of a couple opportunities given to them as they missed either wide or a save was made by the Valhalla goalkeeper.
Late in the first half, Valhalla took advantage of another opportunity with about a couple minutes left in the first half when once again they found the back of the net to lead 2-0. The Norsemen would ride the two-goal lead into the intermission.
Despite the opportunities, the Sultans just couldn't get a bounce to go their way and went back to the drawing board at the break. However, the Norsemen had other ideas as they were able to extend their lead to 3-0 with another goal.
Things were looking bleak in the goal department for the Sultans when with about 10 minutes to go in the contest Omar Nuristani took a pass from Lane Dukes and nipped one past the goalkeeper for the score to cut the deficit 3-1. The goal by Nuristani was his 19th on the season and broke the school record and tie of 18 goals between him and TJ Perez back in the 2010-11 season.
The win by the Norsemen gives them a one-game lead and the loss for the Sultans puts them in a tie for second place with Monte Vista who beat El Capitan 4-1. The loss also snapped the 7-game unbeaten streak for the Sultans who hadn't lost in over a month since the end of December when they dropped an overtime decision to Yorba Linda.
Santana is still in contention for a league title but will need help and if they finish strong will definitely be in good shape for the playoffs.