SULTANS CLIP EAGLES TO ADVANCE
Updated: February 21, 2018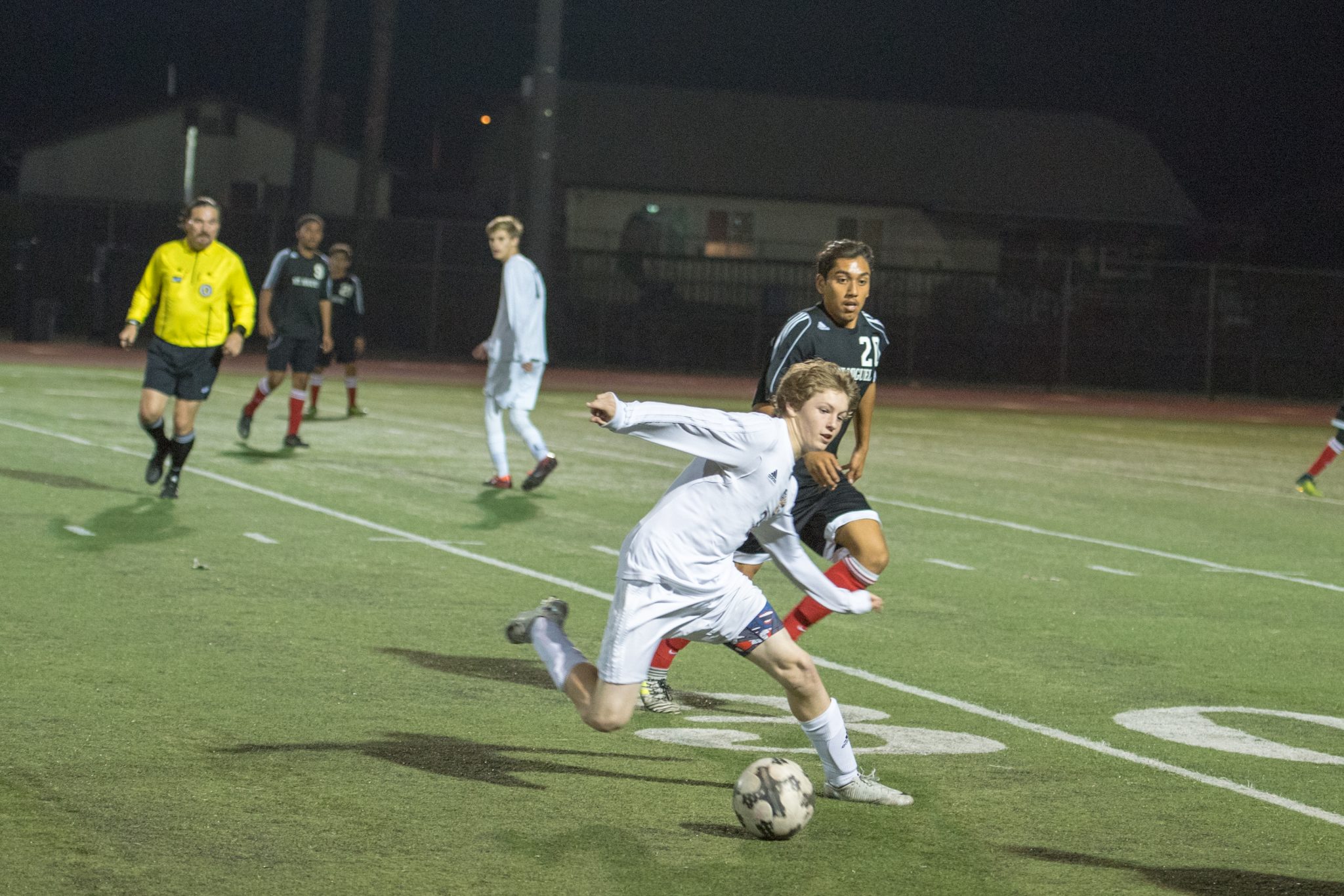 Photo by Tammi Ryan
2018 EAST COUNTY PREP SOCCER – CIF PLAYOFFS
By Adam Paul
EastCountySports.com
SAN DIEGO CIF DIVISION III PLAYOFFS
#8 SANTANA 2, #8 GOMPERS PREP 1
Santee (2-21-18) – In what is always an intriguing match up between the 8 and 9 seeds.  This one was no different as the Sultans were able to take down the Eagles, but it wouldn't be an easy task to do so. The whole first half went back and forth between the two squads with each team having a couple of opportunities but none were able to capitalize on them. Santana had one last opportunity late in the first half but the shot was wide and with that the teams went to the intermission tied at 0-0.
So with the score tied at zero the Sultans were able to change that early on in the second half as they were awarded a free kick to which they took advantage of with Omar Nuristani kicking it and the ball squeezed by the goalkeeper to make it 1-0.
With the Sultans leading by a goal late the Eagles not happy about the outcome so far were able to take advantage of an opportunity and tie the game at 1-1. Santana was able to answer the Eagles goal a few minutes later as Lane Dukes was able to take a pretty pass from Nuristani and blast it in for the go ahead goal and make it 2-1.
The one goal lead for the Sultans would hold as their defense came alive and made sure the one goal lead stood.
The goal by Nuristani early on in the second half extended his school record to 27 goals on the season and the goal by Dukes was his 15th on the year.
The loss by Gompers eliminates them from the playoffs and on the season overall finish at 10-5-1.
On the other side the Sultans with the victory improve to 15-5-6 and extends their winning streak to three games in a row and four out of the last five contests. Also a special note, the victory gives head coach Luke Phillips his 99th career victory since he took over the program in the 2007-08 season.
Next up with for Santana is a rematch in the Quarterfinals with Preuss Academy the top seed in the playoffs who beat the Sultans 1-0 in the very first contest of the season. The game is slated for a 5 PM start on Saturday February 24th at a site to be determined.