TRITONS EDGE SULTANS IN REMATCH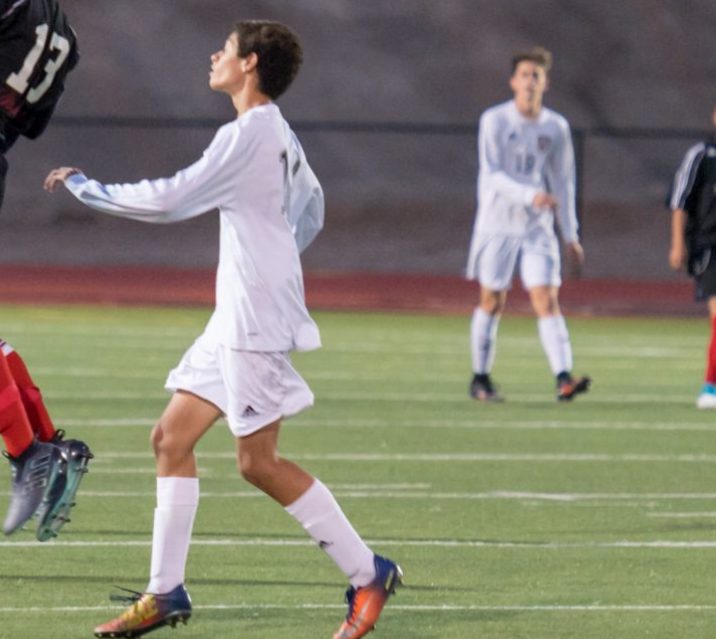 Photo by Tammi Ryan
EASTCOUNTY PREP BOYS SOCCER
By Adam Paul
EastCountySports.com
SAN DIEGO CIF DIVISION III QUARTERFINALS
#1 PRUESS UCSD 1, #8 SANTANA 0
SAN DIEGO (2-24-18) – In a rematch of the very first regular season game of the year when these two teams met in the Francis Parker Tournament the Sultans were hoping to return the favor and change the outcome. Unfortunately once again the Tritons came out on top with a goal in the first half of the contest.
The Sultans came in with a lot of momentum and it seemed as though they would break through. Unfortunately the leading goal scorer in the county Omar Nuristani nor the Sultans offense could get anything going. They only got off 10 shots the entire contest and unfortunately the one goal scored in the first half held up.
Even though the Sultans lost they were league champions and also finished the year at 15-6-6 and bring back a lot of players for next season including Lane Dukes who had 15 goals this season as well as Nuristani who notched 27 goals and a whole cast of others.
Pruess improves their record to 16-1-2 with the victory will move on to the Semi-Finals and will take on Crawford who defeated Serra 2-1 in their match.