Cam needs our Final Four three-point contest Fan Vote now!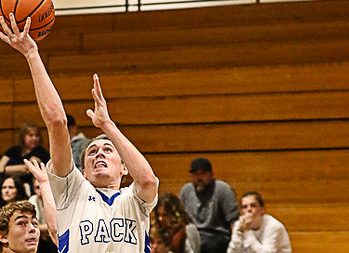 BARRY WILL PARTICIPATE IN A NATIONAL THREE-POINT CONTEST on CBS IF HE WINS THIS VOTE
WEST HILLS' CAM BARRY ONE-STEP FROM NATIONALLY-TELEVISED THREE-POINT CHAMPIONSHIP
2018 EAST COUNTY PREP BOYS BASKETBALL
EastCountySports.com staff report
SANTEE – West Hills High senior scoring legend CAMERON BARRY is just one step away from winning the fan vote to participate in the American Family Insurance High School 3-Point Championship to be contested at the Final Four on Sunday, April 1 at 12:30 p.m. PDT to be televised by CBS.
Cam has had great fan support all the way through the first three rounds of voting, but is currently in a tightly-contested vote against a popular shooter from Williamsville, Ill.
Barry currently trails Casey Tuttle by six percent and needs a huge push right now.
To vote right now for Cam, please go to http://www.highschoolslam.com
The 6-foot-1 Barry averaged over 33 points-per-game this season and was named first-team All-San Diego Section CIF.