Cougars' Back finishes off Pack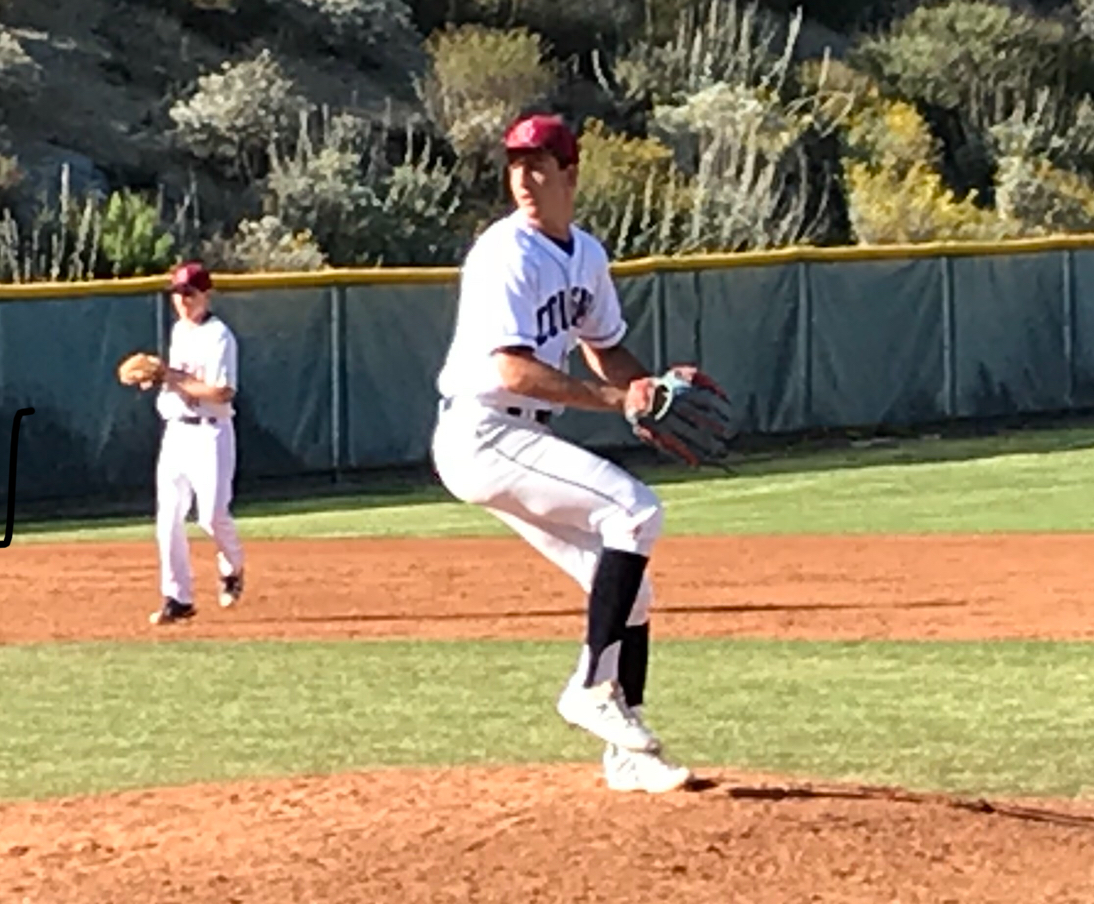 2018 EAST COUNTY PREP BASEBALL
Special to EastCountySports.com
SANTEE (5-2-2018) – In a showcase featuring two of the top left-handers in the Grossmont Valley League, Steele Canyon High senior Trevor Back demonstrated why he ranks among the leading candidates for Pitcher of the Year.
On Tuesday (May 1), Back struck out the first three batters he faced, going on to a complete-game, shutout triumph over host West Hills, 8-0, at Wolf Pack Park.
Not only did he post the three K's, the first two were on called strikes that both painted the corner. Back finished with a 6-hitter, winning for the fifth time in his last six decisions.
"Control is key for me," said Back. "And I had my control today. It's the only way I can win."
Back also escaped a couple of situations when West Hills twice place runners in scoring position when the score was still close. However, Back continued to hit spots to coax easy ground-ball outs or weak flares of catches.
Meanwhile, West Hills starting pitcher Gavin Kondyra, who ranks next after Back among the GVL leaders in earned-run average, was beaten on a fine demonstration of "small ball" by the Cougars.
Some keys included a sacrifice bunt by junior outfielder Richard Pedrin to set up two runs in the second inning, both scoring on a base hit by sophomore Anthony Mata.
An inning later, designated hitter and co-captain Luke Arias, who scored in the second and fourth innings, drilled an RBI single in the third.
However, the biggest hit by Steele Canyon (12-10 overall, 7-2 GVL) saw clean-up hitter Billy Tellous send a shot over the head of the center fielder, good for two additional runs and a 6-0 cushion in the sixth. Tellous batted 3-for-5, while teammates Matt Brinkmeier and Mata added two hits each to key a 15-hit attack.
For West Hills (8-14 overall, 4-5 GVL), first baseman Devin Bevilacqua had a perfect day at the plate. The junior went 2-for-2, plus a sacrifice bunt, despite the Pack watching their 2-game winning streak come to an end.
The ballclubs complete their home-and-home series on Friday (May 4) at 4 p.m. in Cougar Country. Afterward, Steele Canyon will meet Valhalla in the battle for first place; the Norsemen lead by just one game with six contests remaining.