EASTERNERS EARN PCAC ALL-CONFERENCE SPOTS
Photo by Dwight Tinker
2018 EAST COUNTY SOFTBALL ALUMNI
By Adam Paul
PACIFIC COAST ATHLETIC CONFERENCE ALL-CONFERENCE TEAMS
It was quite a year for East County players at the community college level for their prospective Pacific Coast Athletic Conference teams. Overall a total of three made both first and second teams with two making first team All-Pacific Coast Athletic Conference.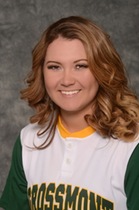 Sydney Vates a freshman who played her high school ball at Santana this past season was stellar not only at the plate but also at the shortstop position. Offensively during conference play she batted .396, had 19 hits with 6 doubles and a triple and hit 2 home runs, she also scored 8 runs. Overall for the season Vates had 48 hits while batting .444 and drove in 32 runs, scored 25 times and also belted 7 home runs and had 13 doubles. She led the Griffins in pretty much every offensive category on the season.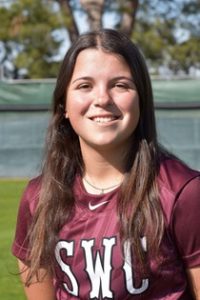 Also being selected for First-Team from Southwestern College was Cassie Van Til out of Patrick Henry for her all around playing prowess. She was one of the big reasons for the Jaguars finishing in third place in conference and making the State playoffs. During conference play offensively she batted .420 with 21 hits and drove in 7 runs, she also had two doubles and triple. On the season overall she batted .443 with 54 hits with 15 RBIs, scored 31 runs and stole 7 bases. Defensively she only committed one error on the season and was one of the best outfielders in the conference.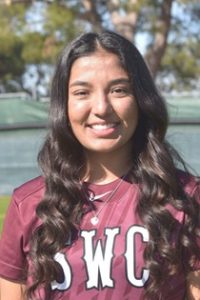 The last player from the East County to make All-Conference was Brielle Tysling for Southwestern who played at Granite Hills. The freshman was selected Second team All-Conference. Another big contributor for the Jaguars as she batted .357 during conference play, she also drove in 11 runs with 4 doubles and scored 7 runs. Overall on the season she batted .295 with 31 hits and drove in 23 runs. Tysling also was a threat to score as she scored 20 runs and also had 8 doubles.