Knights win ninth; Cougars upset Hornets
Updated: December 19, 2018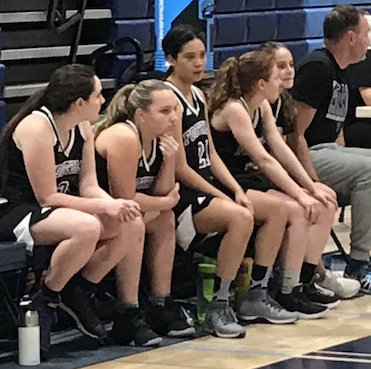 2018 EAST COUNTY PREP GIRLS BASKETBALL
EastCountySports.com staff report
FOOTHILLS CHRISTIAN 52, CORONADO 44 – Junior ELLIE TURK scored 31 points, had six steals and five assists to lead the Knights to the road win at the Islanders.
Foothills Christian improved to 9-2 with the victory.
The Knights were sharp in the first half, building a 27-12 lead by halftime.
ARANTXA FONSECA had 10 points for Foothills Christian, but more impressively, the 6-foot sophomore blocked 10 shots.
The Hornets made a mild comeback in the second half.
STEELE CANYON 55, LINCOLN 41 – The Cougars got back on track with an upset win over the Hornets.
It was the second win of the season for Steele Canyon.
No other information was reported.
HILLTOP 56, MONTE VISTA 42 – TORRI HONORE scored a game-high 13 points for the Monarchs in a Crawford Tournament game at Crawford High.
MADISON 36, HELIX 24 – The Warhawks defeated the Highlanders in a Crawford Tournament game at Crawford High.

POINT LOMA 57, VALHALLA 17 – Valhalla trailed 12-4 after the first quarter in a game played at Crawford High as part of the Crawford Tournament.
Valhalla fell to 2-6.