Patriots need better aim versus Dons
Updated: January 11, 2019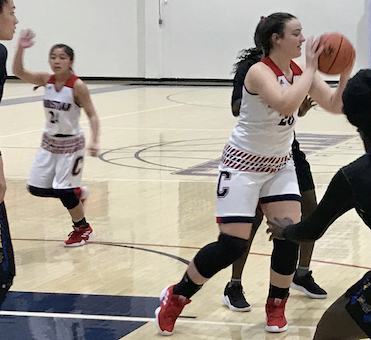 Christian with the ball against Mira Mesa on Thursday. / photo by Dave Dickens
2019 EAST COUNTY PREP GIRLS BASKETBALL
EastCountySports.com staff report
EL CAJON – The Christian High Patriots can't afford to make just one of their first 16 three-point field goals against the Cathedral Catholic Dons in their Western League showdown match on Friday night.
That's exactly what happened to the Patriots in their home contest with Mira Mesa on Thursday.
Still, the Patriots prevailed, 71-36, over the Marauders, but Christian High head coach VICKIE CARRINGTON went to her subs early, not necessarily because her club got out to a sizable lead in the first half, but more likley to send a message that the team must stick to the game plan, especially in games like Friday night's huge road tilt with the county's top-ranked squad.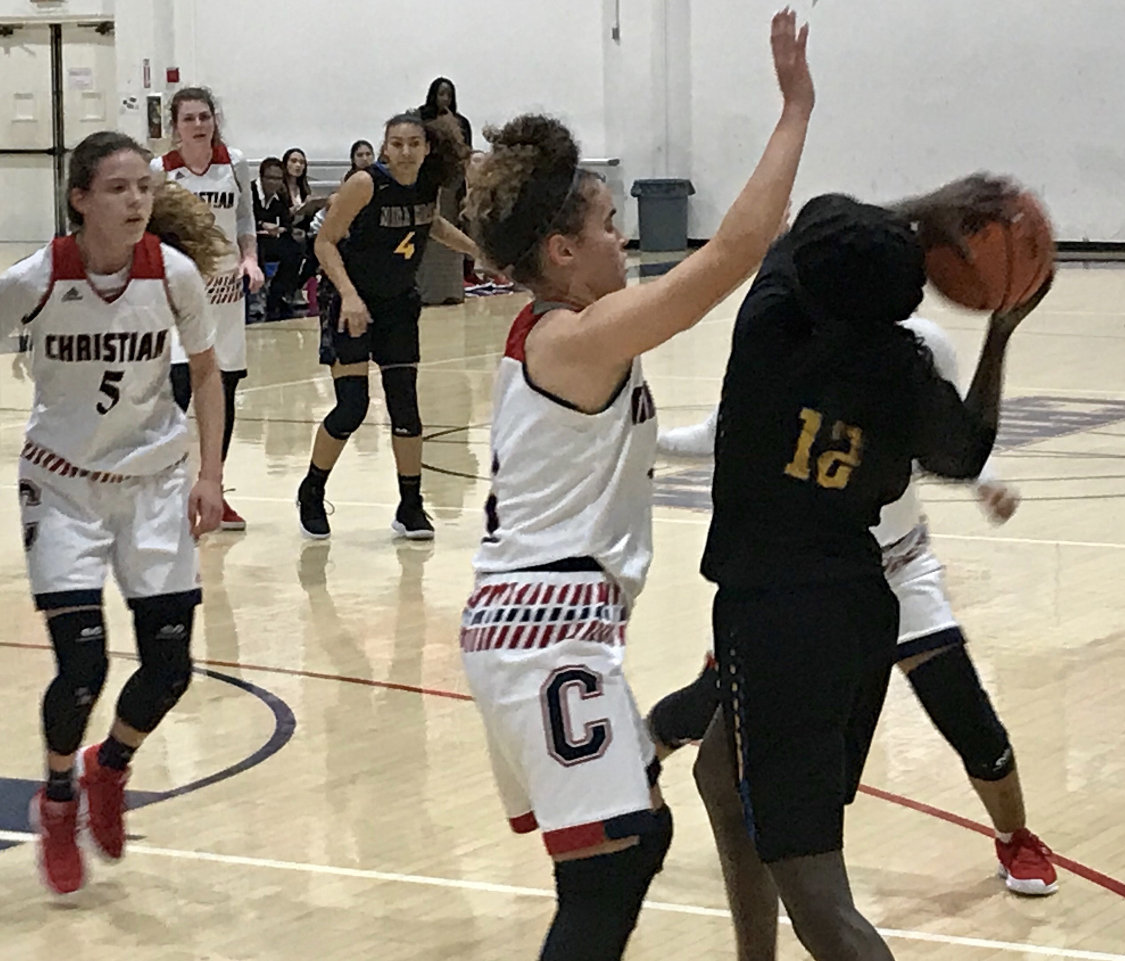 Despite the shooting woes on Thursday, the Patriots jumped out to a 12-0 lead and led 25-7 at halftime.
Christian (11-5, 2-0 Western) finally knocked down its first trey in the second quarter, but the Pats had just three made field goals from beyond the arc.
Junior SIMONE JAMES led the Patriots with 24 points, including eight in the opening period.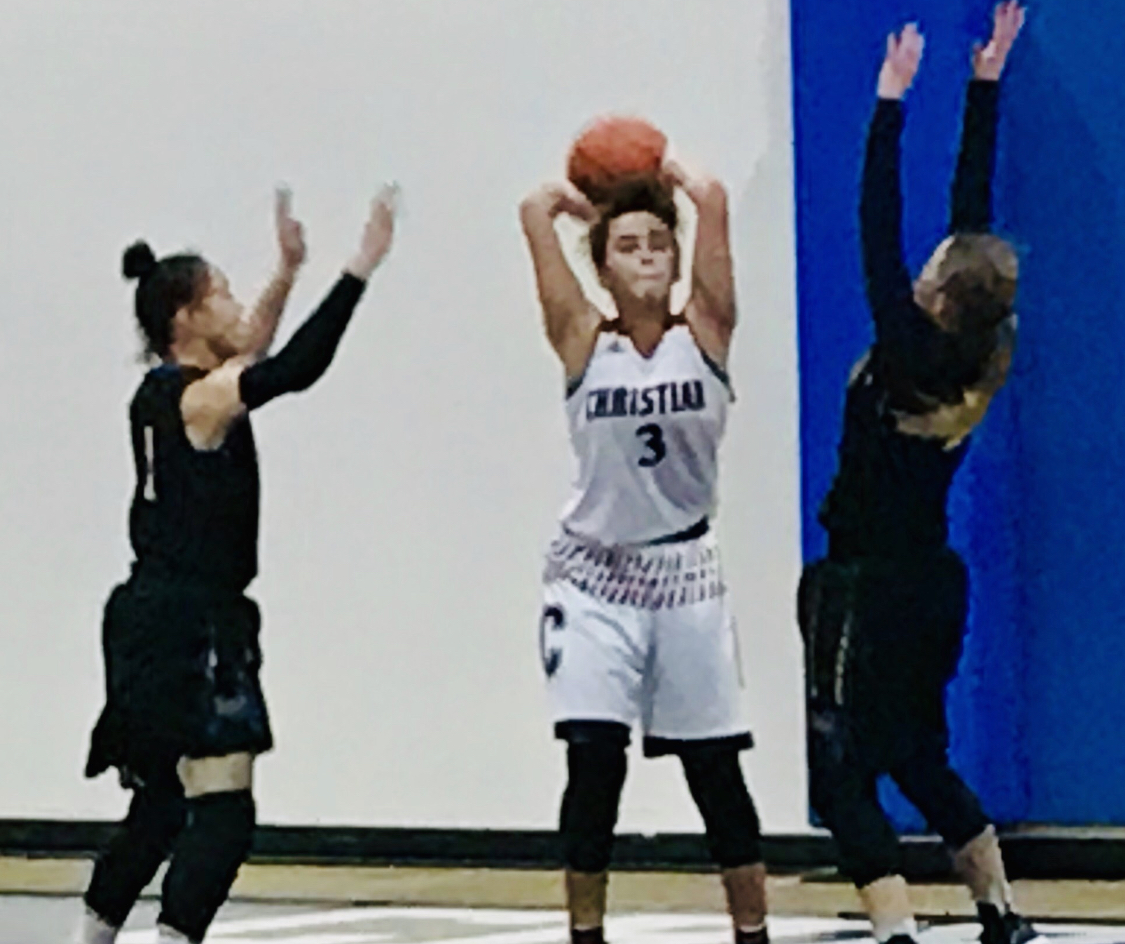 Junior ALLIE CARREON had 16 points, including a pair of three-pointers.
It was Carreon who finally made Christian's first three-pointer, but not until the second quarter.
Senior YESINIA SMITH had 15 points, including a three-pointer.
Cathedral Catholic (14-4) leads the Western League with a 3-0 record.
The Dons, unlike Christian, didn't have to play a league contest on Thursday.
LIBERTY CHARTER 50, HIGH TECH NORTH COUNTY 28 – The Lions beat the Raptor on the road to improve to 2-0 in the Summit League.
Liberty led just 12-10 at the end of the first period, but outscored HTHNC, 18-8, in the second frame.