Ingrassia gets Cal-Hi honor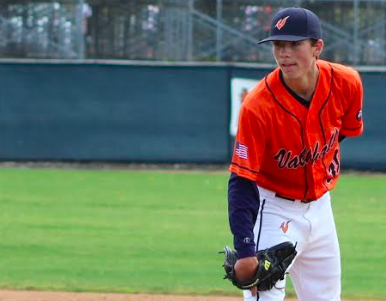 JOSEPH INGRASSIA
Cal-Hi Sports Southern California
Baseball Player of the Week
From Cal-Hi Sports
Joseph  "JoJo" Ingrassia
(Valhalla) Jr.
Despite a game we're using from Monday of this week to honor him, we had to go with JoJop as our SoCal Baseball Player of the Week.
Part of the reason is the game-winning double he cracked on Monday in the bottom of the eighth inning to give Valhalla a 1-0 win over Steele Canyon of Spring Valley that also enabled the Norsemen to clinch their third straight Grossmont Valley League title.
Ingrassia's hit also kept alive Valhalla's remarkable streak of winning extra-inning games. The team won for the seventh time in seven extra-inning games this season and now has a streak of 11 straight wins in extra-inning games (which we believe is a state record).
Ingrassia was not the winning pitcher in the 1-0 game (teammate Riley O'Sullivan was) but he pitched a three-hitter over six innings and struck out 12 batters. He generated headlines in his East County region of San Diego County earlier this season by throwing his second career no-hitter with 14 strikeouts in a 2-0 win vs. Mt. Miguel (Spring Valley). Ingrassia is only the second player in Valhalla history with two career no-hitters.
Season stats both on the mound and at the plate have been impressive for Ingrassia as well. He entered this week with 98 strikeouts in 54 innings and he also had a .383 batting average with seven doubles and six triples.