New Athletic Directors start with challenges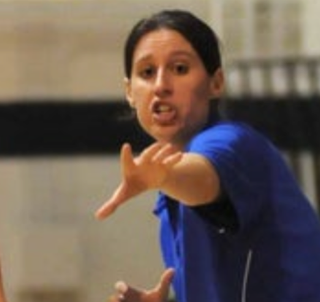 Long
2020 EAST COUNTY PREP ATHLETICS
By Nick Pellegrino
EL CAJON – Always considered the second-best player on her high school team, Megan Long will no longer play second fiddle after being named the new director of athletics for the Grossmont Foothillers.
Long will replaces Frank Foggiano, a veteran AD and boys basketball coach for the Hillers.
Long played behind all-CIF San Diego Section center Kendra Rhea for many outstanding El Capitan ballclubs to close the 20th Century. The program grew into an annual CIF contender, finishing as section runner-up to Mount Miguel in both 2003 and 2005.
Rhea might have been one of the Grossmont Conference's leading scorers (she captured the scoring title in 1999-00), but Long was always there as the No. 2 scorer in the case opposing zone defenses over-played on Rhea.
Long also coached the Foothillers for three seasons after gaining a social science/world history teaching opportunity at Grossmont. She posted a winning career record, even though she took over a depleted roster that followed the school's undefeated Grossmont North League championship in 2006-07.
Long developed some young talent to post marks of 17-10, 13-15, and 19-9 (a composite 49-34, .590). Thus, Long was rewarded with the opportunity to coach the 2010 East County Senior All-Star Classic, sharing duties with Penny Smith of Steele Canyon.
However, Long needed to resign because of medical issues, at the time stating, "If I yell at the current rate I do, I will lose my voice."
Long, 38, becomes one of the few women ADs in the history of the Grossmont Conference. She returned to the county in 2005 following two years as a middle school instructor in Columbia, S.C
Hondros is new athletic director at West Hills
SANTEE – There's a new "Leader of the Pack" at West Hills High School after Lucas Hondros was recently tabbed the new director of Wolf Pack athletics.
Hondros replaces long-time department leader Don Rutledge, who served 17 years after stepping down as one of the Grossmont Conference's most successful girls volleyball coaches in 2006. Rutledge moves on to become one of the chairs in the Special Education department.
Hondros, who first the school midway through the 2017-18 school year, has been a physical education instructor while also serving as head freshmen baseball coach under the late varsity coach Mickey Deutschman. Along with his AD duties, Hondros steps up to JV baseball coach  and assisitng with the forsh football squad.
Along with a background in education and the athletics industry, Hondros is skilled in curriculum development, public speaking, and educational leadership.
He holds a Master of Science from Clemson University, a Master of Education from National University, and a Bachelor of Science in Exercise Physiology from Chico State.
April Baker remains the vice-principal overseeing athletics.
Veteran coach McDade moves in to El Capitan AD slot
LAKESIDE – Former Mount Miguel head football coach Shaun McDade has been named the new director of athletics at El Capitan High. He is also a special education instructor at the school.
McDade guided the Matadors for six seasons, initially taking over for Tom Karlo before he left to guide at his alma mater at Grossmont High. McDade was replaced following the 2017 season by Troy Starr after his near-decade of success at Helix Charter.
Success quickly came to McDade, claiming the 2012 Grossmont Valley League championship, then scoring a nice upset of Mater Dei Catholic, 26-14, in the first round of the CIF-San Diego Section playoffs. Although the team bowed out in the next round to powerful Madison, the Matadors completed a 7-5 campaign despite just one player — linebacker Sonny Samoat — named to the All-East County first team (five other Matadors were named to the second team).
A year later brought another unbeaten GVL title and an 8-3 overall record for Mount Miguel under McDade.
Overall, he posted a 30-37 record with Mount Miguel, taking a pair of league titles before the school was elevated to the Grossmont Hills League.