ROUNDUP: Matadors, Highlanders get wins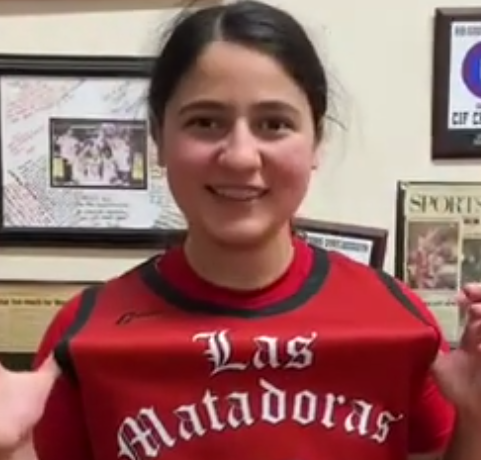 2021 EAST COUNTY PREP GIRLS BASKETBALL
EastCountySports.com staff report
SPRING VALLEY – The Mount Miguel girls varsity basketball team got off to a hot start against the El Camino Wildcats but had to work to keep their lead in the second half of a 47-40 win on Thursday night.
Mount Miguel led 10-5 late in the first quarter when Ixchel Rojo hit a three-pointer to take an eight-point lead.
Moments later, Jennifer Moreno hit a three-pointer for the Matadors. Moreno had three triples in the first quarter and finished the game with a team-high 20 points.
Danay Williams-Pope had a field goal early in the second quarter for an 18-5 advantage.
Nataly Bravo had a three-pointer for the Matadors to make it 21-8.
With under three minutes to play in the first half, Bravo canned another three-ball, this time from the left corner, to extend a Mount Miguel lead to 26-12.
The Matadors led 26-17 at halftime but El Camino opened with a short run and closed the gap in the third quarter to 28-21 with just over six minutes to play in the third.
In the third quarter, Williams-Pope made 5-of-6 free throws, and also added a field goal, to help Las Matadoras retain their advantage. Williams-Pope had seven rebounds in the contest.
Mount Miguel would lead 38-25 and the end of three, thanks in large part to Williams-Pope.
Moreno hit a three in the fourth quarter to make it 43-28 with just under five minutes to play in the contest.
Rojo had seven rebounds, five assists, four steals for the game.
HELIX 53, SANTANA 26 – Helix saw nine players score in a 53-26 victory over visiting Santana on Thursday evening for its first victory of the season.
Senior Delina Yetbarek led the way for the Lady Highlanders with 10 points. She made a pair of three-pointers in the game.
Senior Selena Solomon and freshman Reagan Havtasingh both added nine points for Helix.
Solomon added six helpers and also recorded eight steals.
Junior Angel Riggins was the next Scottie in the scoring category with eight and also led the team in rebounds with six.
Helix seemed in control throughout, leading 11-7 after the first quarter and 28-15 by halftime.
LIBERTY CHARTER 65, O'FARRELL 40 – Freshman Kellan Hayden had 16 points to go along with six assists, and teammates Katie Peet and Sabrina Espelet both added 15 points to help the Lions.
Espelet had a team-high 10 rebounds and four steals. Hayden also came up with four thefts.
RANCHO BERNARDO 74, STEELE CANYON 5 – The Broncos had no mercy for the host Cougars.
49,350 total views, 1 views today