Hatmaker stops Braves with arm, bat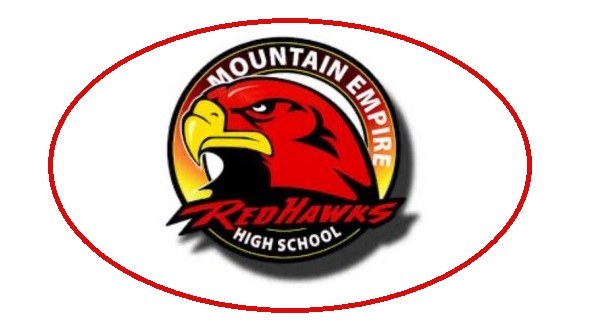 2022 EAST COUNTY PREP BASEBALL
ECS staff report
EL CAJON — Mountain Empire senior Dakota Hatmaker was a two-way standout for the RedHawks on Thursday (Mar. 3). The right-hander struck out nine batters over five innings and also was a team co-leader at the plate by driving in three runs in an 18-4 victory over host El Cajon Valley.
"Dakota was dominate and efficient with his pitchers," said Mountain Empire head coach Alex Otero. "In a couple of innings, he only needed to throw pitches in the single digits, so he topped-out at 72 pitches in his five innings."
Another reason for Hatmaker to leave early was the game situation. After he ended the fifth, the RedHawks expanded an 8-2 cushion with a mammoth 10-run rally in the sixth.
For the contest, eight of the nine RedHawks starters drove in at least one run.
Mountain Empire (2-1) has scored in double-digits in its last two starts. They reached 14 in a win over SD-High Tech.
"The kids are being patient," added Otero. "Everyone is producing; not one kid is standing out."
"At first, we weren't used to the angle and velocity of El Cajon's pitcher — he hadn't seen anyone like that before. But our team definitely came through and adjusted,"
For ECVHS (0-1), Rikki Ortiz collected three hits, while Eddie Cazarez and Johnson each posted a pair of basehits.
The Braves travel to SD-High Tech on Tuesday.
The RedHawks return to action next Thursday, hosting Liberty Carter of Lemon Grove at 4 p.m.
Triple Play
While every other ballclub in the region has played for nearly two weeks, it was the opener for the Braves, which did produce some positive highlights.
Included was a triple play on a simple ground ball back to the pitcher in the fifth innings.
Braes pitcher Chris Cosio, who just entered the contest, yield a soft single and a walk. The next batter, hit the ball up the middle, so Cosio fielded the ball and started what-seemed-to-be a routine double play toward second baseman Joesph Johnson.
The traditional pivot-and-throw to first base completed the double play. But when the runner at third was caught off the bag, the throw across the diamond went for the third out.
The triple play was the second in consecutive days by Grossmont Conference schools. Grossmot registered the "defensive hat trick" on Wednesday.
Foothills Christian 3, Canyon Hills (Serra) 2
SPRING VALLEY— A trio of basehits then culminating fly ball which was ruled an error allowed Foothills Christian to score twice in the seventh inning, allowing the Knights to take a dramatic 3-2 walk-off triumph over Canyon Hills on Thursday (Mar. 3) at Mount Miguel High..
.With two outs, Elijah Morr lifted a ball into right field (no sun problems; the sun field at Matadors Field is in left). But when the ball was dropped, Dylan Koenig easily dashed home.
The decisive inning saw the Ratters holding a 2-1 lead, with the hottom third of the Foothills Christian batting order due up. However, Billy Temple lines a lead double to left, then No. 9 hitter John Popka grounder a one-out basehit through the right side for the game-tying run.
Then with two down, COlton White to advance Popka to third base, who then came home on Moor's fly ball.
Canyon Hills (the former Serra High in Tierrasanta) saw starting pitcher Charles Hawkins fired 2-hit ball over five innings, yet came away with a no-decision.
Instead, the Knights' Taylor Casey came away with a complete-game triumph, Casey yielded just two runs (one earned) and four hits. Hr struck out six Rattlers batters.
The lone earned run off Casey came in the first, when Evan Youngblood sngled home.Brandon Todd on a two-out single.
Both sides traded runs in the sixth — including a bases loaded, RBI ground ball by Casey — before the Knights came through late.
Foothill Christian (2-3) snaps a 3-game losing streak. Canyon Hills (also 2-3) hosts Monte Vista on Monday.