Re-vamped Scotties nip Santana in 7th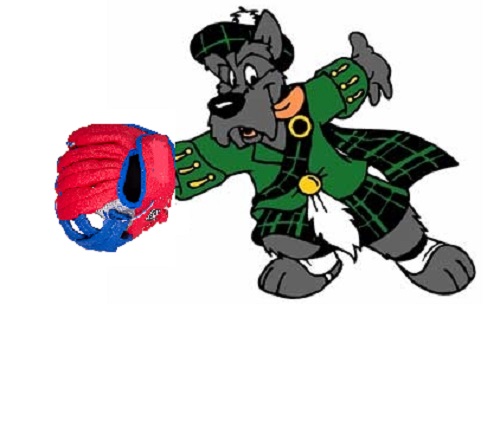 2022 EAST COUNTY PREP BASEBALL
By Nick Pellegrino
ECS staff writer
SANTEE — Name a problem area and it seems Helix High were consumed by it to start the season.
Silly errors leading to key unearned run. Ineffective pitching out of the bullpen. Inconsistent hitting.
But that was in March. This is now May with the CIF playoffs on the horizon.
All of the early-season mistakes disappeared on Monday (May 9), as the eighth-rated Highlanders out-lasted No. 2 Santana, 4-2, in important tie-breaking action on the Grossmont hills League.
Not only did the Scotties gain sole possession of second place n the GHL ahead of the Sultans, the San Diego Section playoffs may have taken a major turn.
Helix (15-9 overall, 7-3 GHL) entered the week rated No. 8 in the CIF computer power index by a margin of just 0.02 points ahead of La Costa Canyon. With the victory,not only did the Scotties gain an opportunity to secure a top eight placement — thus advancing to the prestigious Open Division flight rather than remaining in Division I — they could rise to the sixth seed by an administrative ruling.
Technically, the computer should spit out a new list with Helix almost anywhere. However, GHL leading Granite Hills is No. 1 and local CIF officials do their best to avoid first-round pairings among league rivals. This, they could be "flipped" into No. 6 to avoid Granite Hills and Santana (17-7, 6-4 GHL), gaining a potential meeting with No. 3 Rancho Bernardo.
Still, there are four days to go in the regular season and further changes can and probably will occur.
Helix 4, Santana 2
The Highlanders tallied a pair of unearned runs in the seventh inning to snap a 2-2 deadlock.
As usual, a key, late Highlanders rally began with a free base given to slugger Ben Haar — but with a major twist.
Unlike other ballclubs, which walk Haar (intentionally or unintentionally) or hit him with a "slow" fastball to avoid pitching to him, Santana asked pitcher Destin Allen-Fox to challenge the senior.
Allen-Fox, who entered last week's play with an East County leading 0.64 earned-run average before Granite Hills got to him for five tuns, ran, refused to yield. And neither did Haar.
A dramatic 10-pitch at-bat saw Allen-Fox mount a 1-2 count after blowing a fastball past Haar, who now has seen his key pitch.
A ball to pushed the count to 2-2, followed by two foul balls. Another ball to made it 3-2, then two more foul balls by Haar, who finally walked when the pitch count reached double-digits.
Although statistically improbable, there is a feeling in the Helix dugout that whenever Haar walks, one of his ensuing batters behind him — usually Wyatt Laub — would pick up their teammate, often with a extra-base hit.
On this occasion, Laub walked on a 3-2 pitch, sending Haar to second base with the go-ahead run. Both runners gained a base on Trevor Young's ground out to first base for the second out.
However, Allen-Fox seemingly escaped the jam on an infield pop out. However, the ball was misplayed and hit the turf, allowing both Haar and Laub to scramble home.
Laub then took the mound to prevent a Santana rally, coaxing a series of ground balls to garner his second save. Included was an easy roller to first baseman James Whitman sandwiched around a pair of grounders to third baseman Caleb Thomas.
Thomas was happy to register the final out, since he was the Helix starter but left the game in a 2-2 deadlock after four innings on the mound. Instead, Trevor Morgan (1-1), gained the victory,following his 2.2 frames of shutout ball.
Laub's effort proved significant because the Helix bullpen was owners of five early-season losses this year, but are coming on of late.
Early on, Helix registered single runs in the first and fourth innings, only to watch Santaan pulled even in the fourth.
In the first, an error and a hit by pitch (again) to Haar was followed by an RBI single by Laub for an unearned run for Sultans starting pitcher Caleb Harris, who went six innings but left with no-decision.
In the fourth, Demarae Woods led off with a home run on a liner to left field, doubling the lead to 2-0.
For Woods, he now matches Whitman for fourth place among the East County homer leaders with five. The current list is topped by Grant Mac Arthur (Granite Hills) with 9, Haar ( 7), then Tommy Molina (Steele Canyon, 6).
However, Harris ended the inning with three consecutive strikeouts among his game totaql of seven, giving the Sultans a mmentum lift.
Elijah Reber opened with a single, moving to third on a Jayden Agramont double.
A fielder's choice grounder by Ethan Wright ended the Helix shutout bid, then on the next pitch, Harris lifted a sacrifice fly to pull the ballclubs even.
For Wright, the Sultans leading in batting, his average could be much higher, but he has now "intentionally' grounded out to send a runner home from third base five times over the past four weeks.
430 total views, 1 views today