Rancho Bernardo ends Santana's year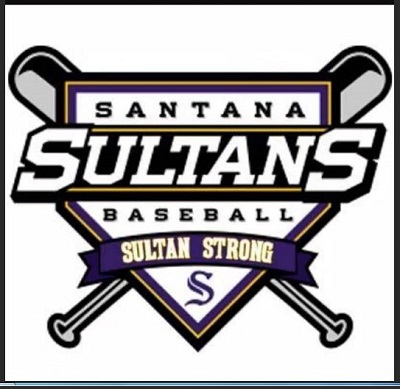 2022 EAST COUNTY PREP BASEBALL
By Nick Pellegrino
ECS staff writer
RANCHO BERNARDO — Much of the success by the Santana Sultans this season came from advancing runners and scoring without the aid of a basehit. And Rancho Bernardo must've taken note.
The Broncos received an early RBI triple from Cameron Rowe and a pair of sacrifice flies,the different in RB's 3-0 decision over the Sultans. The setback eliminate Santana from the CIFSDS Open Division championship.
Ranch Bernardo (20-11 overall), which reached the 20-win plateau  for the 13th straight full season, advances to the upper-bracket finale against top-seeded Granite Hills, needing two victories to gain a berth in the San Diego Section finale.
Santana, which once held a 16-3 record and first place in the Granite Hills League, fell apart late for a final mark of 18-11, going a disappointing 2-8 over its final 10 contests.
The Broncos raced to a quick 2-0 lead, then relied on the arm of Ryan Kittredge, who yielded just two hits over his five innings without a strikeout. The save went to Rowe in the combined 3-hit shutout.
Rancho Bernardo scored in the first two innings.
With two down Kevin Takeuchi accepted a walk, then took three bases on Rowe's double to right field, taking third base on the throw home.
Otherwise, Cameron lifted a sacrifice fly in the second, as a walk, passed ball wild pitch and the sac fly double the lead to 2-0.
In the fifth, an error started the inning, with Cameron scoring on a sac fly by Trent Abel.
Santana pitcher Destin Allen-Fox tossed a solid 4-hitter in his complete game, striking out two Broncos batters. However, RB was able to generate the few runs needed while Santana could not.
Among the Sultans' three hits, two were registered by senior center fielder Ethan Wright, including a double, GThe hit came in the fourth inning to end Kittredge's stretch of retiring 10 of the first 11 Santana batters.
The other Sultans hit was a Caleb Harris lead single in the fifth, but he was quickly erased when RB turned a double play on a ground ball to sophomore second baseman Theo Kim.
522 total views, 1 views today