The Boys of Summer: Next Generation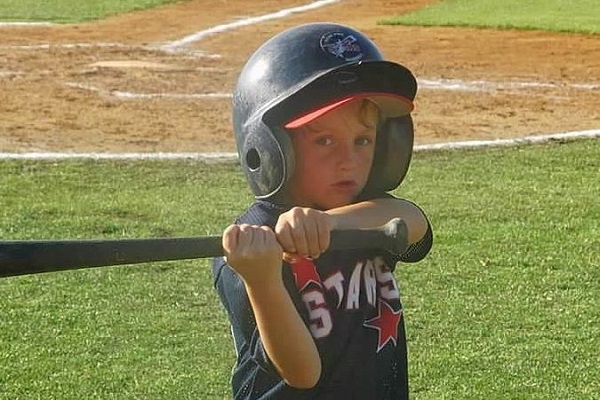 ---
---
2022 SAN DIEGO STARS SUMMER COLLEGIATE BASEBALL

By Nick Pellegrino
ECS staff writer
LAKESIDE — There are many fine summer baseball ballclubs located throughout San Diego County, but there's something about the East County based San Diego Stars that's been a different — and making a difference for more than 40 seasons.
"There's a little more to it than just a team to play for to stay in shape," explained Andrew Ritayik, the former West Hills High catcher now playing his college ball in the state of Oregon. "It's more than just playing in any summer league, because of its history and tradition."
Plus, the Stars often compete to complete their annual goal: advance to the National Baseball Congress World Series in Wichita, Kan., during the first week of August.
Ritayik, 20, became the youngest Stars participant in a game at 15, then rejoined the team immediately after his junior year in high school.
"I didn't play much that first year because the Stars already has so many good players," Ritayik noted. "That was the season they finished third in the nation at the NBC World Series."
Ritayik joined and the Stars reached the national quarterfinals. In both seasons, the club was finally eliminated by the eventual national champion.
Last summer's national appearance didn't fair so well — as they say, "two and barbecue" for a week after getting ousted in two games at the double-elimination event.
However, the Stars needed to remain for a week. The patriarch of the programs, owner/manager Mickey Deutschman had passed away and he was being induced to the NBCWS Hall of Fame, with the new club owner/president  giving the acceptance speech.
Sos will at many Stars games this summer, and for good reason. Joining the ballclub this season — starting this weekend — will be his son, Camden, who was also selected to the All-East County team and led all East County ballplayers in game-winning RBI to help Granite Hills reach the CIF-San Diego Section Open Division championship game.
For "little" Ritayik" and "Little" Sos, they also hold something in common — both were former Stars bat boys at an extremely young age.
"I'm three years older than Camden," said Ritayik. "My last year as a bat boy was at eight, which is when cAMDEN joined at age five."
"I think we only did a game or two together, which was the last time I ever talked to him."
And the lineage of the Stars jumps into a second generation, something dew other club programs could boast.
"It's kind of cool to both gave the same experiences being a bat boy." he added. "Now we're growing up and coming back to the same team so many years later is unique."
This past spring, Ritayik played at Southwest Oregon Community College under head coach David Deutschman, Mickey's nephew.
"I played the first half of the season at catcher, then finished the season at first base and third base," he said. "Although we finished a couple of games under .500, we set a conference record for most stolen bases."
Although he won't admit it, Ritayik being a catcher and taught by both Deutschmans, was able to instruct his teammates on some of the nuances catchers look for and have his players avoid them to find success stealing bags.
For thos eold enough to remember, Sos' father, Brian Sos, remains the career home run leader in Grossmont College history.
Second Star Selection
Sos, once a diminutive 5-year old, has grown into a 6-foor-2 cleanup hitter for Granite Hills
"When I was a sophomore, I was all over the place in the lineup before winding up at fifth."
Sos also owns a sparkling 4.54 GPA, with the combination of his athletic and academic success landing a spot to play for UC San Diego in 2024.
He is slated to appear in the second game of Saturday's doubleheader against the Redbirds, to be played at El Capitan High's Hostetler Field at noon.
However, Sos already owns Stars history as a bat boy.
On a batted ball to left field, the 5-year old scrambled to home plate top get the bat, but the throw came home and there was a play at the plate– similar to the experience by the grandson of MLB manager Dusty Baker.
Fortunately, he avoided injury
"I've heard the story, but I don't know anything about it," he noted "But I guess it was close enough that people still tell me that story."
Sos started attending games at age 3 with his mother Julie, watching Brian add to a list of career marks for home runs and RBI. A special Stars uniform was made to make him look like a Big Leaguer.
"Dad used to hit some bombs," added the son. "Then at age 5, He put me on the field — I still remember being out there with my dad."
That was in an era when the Stars were playing at a hand-made ballpark on the Barona Indian Reservation — usually called Stars Field — before a new tribal council dismissed all non-tribal ball teams from their sovereign nation.
Third Star Selection
Another former player for the San Diego Stars will be welcoming his son on the '22 roster.
Eric Clark, who played for the Stars when they were still a semipro ballclub before making the transition to a summer collegiate program, will see his youngster, Derrick Clark, joins the team. The younger Clark played in the outfield as a freshman for Helix in 2012.
Note: As Deutschman advertised, "Talent speaks."