Stars escape with split in Himalayas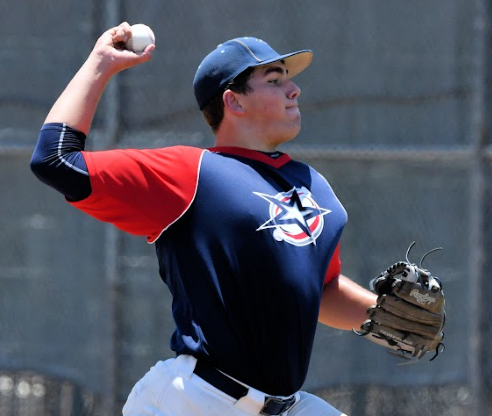 2022 SAN DIEGO STARS SUMMER COLLEGIATE BASEBALL
By Nick Pellegrino
ECS staff writer
BALBOA PARK — Why are the San Diego Stars so generous when opponents of the summer collegiate baseball club request to move up a schedule ballgame by an hour or more?
After the Stars accept, they are always slow-staring with the bats, with Saturday's (July 2) Western Baseball Association at Morley Field no exception.
However, following more than 14 fruitless innings, the Stars woke up to tally four runs in the sixth inning, rallying to trip the host San Diego Yeti, 7-6, to split the twinbill.
The Yeti captured the opener, 2-1, thanks to six innings of 2-hit, shutout relief by an unnamed pitcher — no roster provided.
.The comeback by the Stars included run-scoring singles by Camden Sos (Granite Hills '23) and Luke Arias (Steele Canyon '18) to close to within 6-5. Moments later, Mateo Medina (Patrick Henry '20) slugged a go-ahead, two-run triple to left field.
The rest was completed by the Stars bullpen, as Cole Hartman (Madison '22) and Luke Gentry (San Diego Christian College '22) combined for three frames of no-hit relief.
Hartman registered two of his three outs on strikes in the fifth. Then after the Stars took their initial lead of the afternoon, Gntry overcame a pair of lead walks to retire six consecutive Yeti batters to garner the save, giving Hartman his first post-interscholastic victory.
Stars second baseman Danny Zapeda (Sweetwater '19) extended his hitting streak to four ganes by batting 3-for-4 with two RBI.
Still, the doubleheader spit, the Stars (9-4 overall) dropped a half-game further behind the unbeaten San Diego Waves (8-0) in the standings. The two ballclubs cap the summer season with a three-game series in late July.
The Yeti remain in third place at 7-5. The remaining six clubs are under .500.
Sunday
San Diego Yeti 17,San Diego Stars 9
LAKESIDE – The San Diego Stars committed eight errors over the first five innings, creating an 112-0 hole in falling in the rubber game of a 3-game series to the San Diego Yeti in WBA action at El Capitan's Hostetler Field.
Despite the setback, the Stars remain one game ahead of the Yeti for second place in the Western Baseball Association.
553 total views, 1 views today