Vaqueros, Matadors, Patriots, Braves win
Bruce Newland III records a sack on Friday. / Vanilla Gorilla Photo
2022 EAST COUNTY PREP FOOTBALL
EastCountySports.com staff report
El Capitan 7, Santana 0 — El Capitan head coach Ron Burner was presented with 100th career victory following a 7-0 win by the Vaqueros over the host Santana, spoiling the hosts' Homecoming game.
After a scoreless first half, El Capitan's Chance LaChappa scored on a 56-yard pass from Brandt Barker on the Vaqueros' first series of the second half.
The Vaqueros' defense forced a turnover at their own 1-yard line on Santana's first series of the game, then closed it out by stopping a two-minute drill at the end of the contest.
Dominic Denha had an interception and a sack for El Capitan (4-2, 2-0 Grossmont Valley), while Michael Valenzuela had an interception for Santana (2-5, 2-1 GVL).
"Our defense really played well and stepped up big time with the shutout long enough for our offense to execute the one play we needed," LaChappa said. "A perfect ball by my QB, Brandt. I'm very honored to be a part of Coach Burner's 100th win."
For El Capitan, it was the second-consecutive shutout over Santana, following a 35-0 rout last season in Lakeside, and was the third shutout in the last four meetings and sixth shutout in the last 12 matchups.
However, Friday's final was only the third-lowest scoring game in the series, as the Vaqueros won the first-ever meeting in 1973, 6-0, then Santana won by the same score in 1980. In 1992, El Capitan defeated Santana, 7-3, in another one-touchdown game.
Christian 48, Patrick Henry 20 — The battle of the Patriots was on by Christian High at Valley Stadium on Friday night. The victory by CHS was also the league opener for the teams.
Senior quarterback Jake Davila passed for four touchdowns and rushed for another score as up-and-down Christian High looked very good against Henry.
Davila passed for 203 yards on the night.
Junior Dylan Eads was on the receiving end of two of the touchdown tossed, including a 14-yarder in the first quarter. He also led the team with seven solo tackles.
Senior Brady Bingham had a 64-yard touchdown pass from Davila to extend the lead to 20 points with four minutes to play in the third quarter.
Hunter Provience, a senior end, had a touchdown reception, as well. His was a short 2-yard reception in the second quarter, as Christian led 28-7 at halftime.
Senior Aiden Hypes rushed 10 times for 102 yards and a touchdown run of 50 yards, which made it 14-0 midway through the first quarter. Hypes finished with eight total tackles on the night, including five solo and 2 1/2 sacks.
Christian led 21-0 after the first quarter, as Davila's 10-yard keeper opened the scoring.
Mount Miguel 41, Monte Vista 6 — Matthew Barton passed for all six touchdowns, including four to Chris Akridge, as head coach Troy Starr won his 100th game in the San Diego Section (239 career wins, including 139 at Taft, of Woodland Hills) with Mount Miguel and Helix.
Jeremiah Castillo caught the other two scores for Mount Miguel (3-4, 1-2 GVL). Castillo had five receptions for 130 yards and also had an interception on defense.
"It was a great team win," said Barton, who passed for over 300 yards. "Our team is slowly becoming healthy and we are taking it one game at a time. We're glad to get Coach Starr his 100th win in San Diego. If we are going to get to where we want to go then I need to play a lot better."
Jason Triplett caught a 20-yard TD from Diego Peguero for Monte Vista (1-5, 0-2 GVL).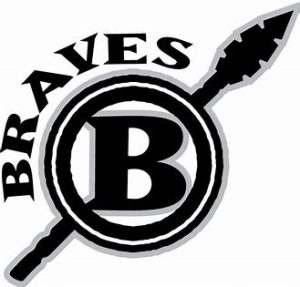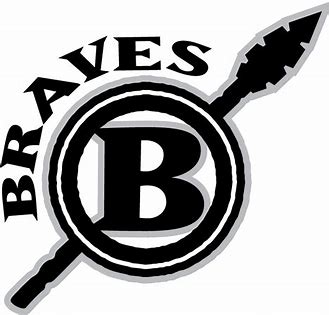 El Cajon Valley 20, Valhalla 13 —
Darick Dubose had a 2-yard TD run in the third quarter for El Cajon Valley (2-5, 1-1 GVL). Cristofer Gonzalez had field goals of 32 and 39 yards for the Braves. Valhalla is 0-6 (0-2 GVL).
The Braves won consecutive league games for the first time since 2005 when El Cajon Valley has three league victories before dropping the deciding title game to Grossmont, 13-12.
El Cajon Valley also had a touchdown run by Kal-el Gordon.
The Braves recovered one of their standard "pooch kicks" in a critical play that helped secure the game.
San Clemente 35, Steele Canyon 0 –– Thomas Hartenov, Dylan Mills, Aiden Ruben, Reid Kotiranta, and Broderick Redden scored TDs for the visiting San Clemente  Tritons (5-2).
Mills also threw a TD pass.
Steele Canyon fell to 1-6.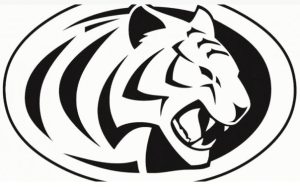 Escondido Charter 41, Mountain Empire 0 — The RedHawks trailed just 7-0 after one quarter and 14-0 at halftime in the Pacific League opener for both teams.
418 total views, 1 views today