ROUNDUP: Grossmont title contenders roll
West Hills tackles Monte Vista on Friday night. / Vic Marano
2022 EAST COUNTY PREP FOOTBALL
EastCountySports.com
No. 5 Helix 53, Steele Canyon 21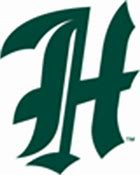 SPRING VALLEY – The Helix Highlanders remained on track for a showdown for the Grossmont Hills League championship on the final night of the season following a 53-21 win over the Steele Canyon Cougars on Friday night.
Helix would meet the Granite Hills Eagles at Valley Stadium in two weeks, but first, the Eagles will have to also dispatch these Cougars next week.
Helix, meanwhile, will be a massive favorite over Grossmont next Friday, virtually assuring the spot in a GHL title-game matchup.
Ryland Jessee passed for 283 yards and five TDs for Helix (6-2, 1-0 Grossmont Hills League).
Kevin Allen III rushed for two TDs and caught one of the TD passes from Jessee, while Jackson Daniels had TD receptions of 50 and 45 yards from Jessee in the first half.
Shon Martin (20 yards) and Kyyza Matovu (30 yards) also caught a TD pass from Jessee, both in the third quarter.
Walker Laub connected with Dorian Kiersey for the Scotties' final score with 3:51 left in the game.
Allen III had 11 carries for 63 yards. His second touchdown – from 19 yards — gave Helix a 19-0 lead after the first quarter.
Major Givens had a 30-yard TD run for Steele Canyon (1-7, 0-1 GHL) in the first half with just under eight minutes to go before halftime, and Johnathan Sablan rushed for a score with just under 10 minutes to play in the game, while teammate Jacob Azevedo had an interception return for a touchdown in the third quarter.
The pick-six at the time put Steele Canyon within 32-14.
Givens, who rescinded his commitment to Montana State, re-opening his recruitment, finished with 75 yards on 15 carries.
Jessee also rushed six times for 53 yards. Nine different receivers caught passes for Helix.
Junior Manoouel Saka led Steele Canyon with seven solo tackles.
No. 7 Granite Hills 55, Grossmont 0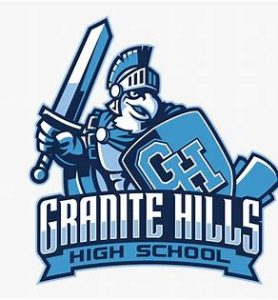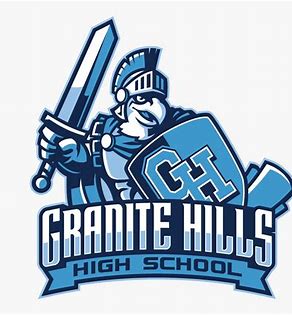 EL CAJON — Parlan Sanders threw a 50-yard TD pass to Colin Riley, Nico Tamasello had a 25-yard TD run, Max Turner had a 1-yard TD run, and Easton Peterson had interception returns of 33 and 28 yards for touchdowns all in the first quarter.
Peterson has six interceptions this season, three of them having been returned for touchdowns.
Zak Darling added a 60-yard TD run, while Josh Zander had a 25-yard TD reception from Tomasello and Davion Green had a 27-yard TD run in the second quarter for Granite Hills (6-2, 1-0 GHL). Grossmont fell to 0-8 (0-1 GHL).
View this post on Instagram
West Hills 41, Monte Vista 21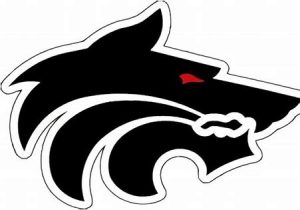 SANTEE — The West Hills Wolf Pack had more points than plays from the line of scrimmage in a 41-21 Grossmont Valley League win over Monte Vista on Friday night.
West Hills led 35-0 and improved to 6-2 (4-0 GVL).
Collin Dill passed for two TDs and ran for another, while Nate Stevens rushed for a TD.
Dylan Smith and Alexander Grubbs had the receiving TDs.
Dill had 135 yards through the air and 83 yards on the ground on just four carries.
Also for the Wolf Pack, Kyler Oberg returned an interception 30 yards for a TD and Tyler Haley kicked a 44-yard field goal.
Vince Keller had a team-high three receptions for West Hills.
Jaiden Ellison had a 31-yard TD run, Matthew Felix (119 yards) added a 9-yard TD run, and Diego Peguero threw a 14-yard TD pass to Sebastian Pitoau for Monte Vista (1-8, 0-4 GVL).
St. Joseph's Academy 30, Foothills Christian 22
LA MESA — St. Joseph's Academy knocked off the Foothills Christian Knights, 30-22, at Seau Field on Friday night.
St. Joseph's Academy currently sits atop the SDS-CIF power rankings in the 8-man division.
Elsewhere
La Jolla Country Day 2, Mountain Empire 0 — The Torreys reportedly were awarded the game via a forfeit.
Brawley 20, Imperial 17 (OT) — Tanner Carranza scored on a 1-yard TD run in overtime for Brawley (6-2, 2-0 IVL). Ethan Gonzalez kicked a 37-yard field goal to give Imperial (6-2, 1-1 IVL) a 17-14 lead on their possession in the extra session. The Tigers had tied the game with 2:32 left in the fourth quarter on a 6-yard TD reception by Gio Robles from Christopher Tiernan, following a fumble recovery and return by Zach Ray, which set Imperial up for the score.
Palo Verde Valley 35, Holtville 0 — Palo Verde Valley (8-1, 3-0 Desert) won the Desert League championship for the second-straight season. Markus Macon had a 48-yard TD run and Xzavier Bejarano added a 2-yard score in the first half. Macon finished with 146 yards and surpassed the 4,000-yard mark for his career in the contest. Jonathan Crowe added TD runs of 4 and 5 yards in the second half, while Bejarano added a 7-yard rushing TD.
Vincent Memorial 32, Calipatria 9 — Jacobo Elias passed for 342 yards five TDs for Vincent Memorial (5-2, 1-1 Desert) over winless Calipatria (0-7, 0-2 Desert). Eugenio Elorduy, Armando Apodaca, and Andre Rodriguez each caught a TD pass from Jacobo. Alex Fernandez rushed for 108 yards for the Hornets.
Calexico 44, Southwest (EC) 7 — Leo Canchola scored on a 10-yard TD pass from Sean Torres in the first quarter for Calexico. (6-2, 1-2 IVL). Torres also rushed for two TDs in the first half. Zach Pradis, Jesse Hernandez, and Damian Hurtado each had a rushing TD in the second half. Logan Jungers threw the TD pass for Southwest (1-7, 0-3 IVL).
474 total views, 1 views today