Playoffs: Dubose, Braves clutch in win
Updated: November 9, 2022
El Cajon Valley celebrates its first round victory.
2022 EAST COUNTY PREP FOOTBALL

EastCountySports.com staff report
EL CAJON VALLEY 21, CLAIREMONT 14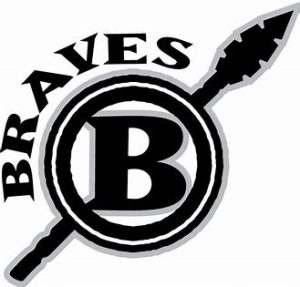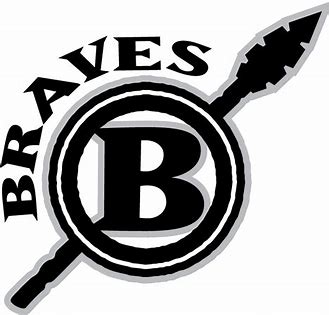 EL CAJON – Thanks in large part to junior quarterback Darick Dubose, the El Cajon Valley Braves came up big in the clutch late in the fourth quarter to pull off a 21-14 victory over visiting Clairemont in a San Diego CIF Division V first-round playoff game at Priest Field on Friday night.
Tenth-seeded Clairemont (3-8) led 14-7 at halftime but Dubose rushed for touchdowns of 18 and 25 yards in the fourth quarter, including the game-winner with just 29.1 seconds remaining in the game, as the Braves advanced to the division quarterfinals for the second consecutive season.
Dubose overcame a 1-for-14 passing night to rush for 106 of the Braves' 283 rushing yards.
Luke Landerer scored on a 33-yard TD run in the first quarter for Clairemont with 7:08 to play in the opening period.
The Braves' Kal-El Gordon answered with a 43-yard touchdown through the left side of the line with 3:43 to play in the first quarter to give the Braves a 7-6 lead following the extra point.
Gordon carried eight times on the night for 95 yards.
Clairemont's Cooper Barnes added a 5-yard TD run in the second quarter to cap an impressive, time-consuming drive that put the Chieftains on top 14-7 with 6:00 to play in the first half following a successful two-point conversion run.
The Chieftains got near the red zone in the third quarter with another ground-oriented drive but Dubose fell on a fumbled snap to hand the Braves a turnover.
In the fourth quarter, with the Chieftains in a short-yardage situation at its own 32, a high pitch over a countering runner created a loose ball which Dubose picked up on a bounce and returned to the Clairemont 26-yard line.
It was Dubose's ability to be deceptive in the run-option game with his backs that repeatedly allowed him to race into the open for yardage.
After Dubose's only completion of the night – a 9-yarder to Paris Dixon – which took the Braves down to the 18, the quarterback faked another handoff and took off outside left tackle to race into the secondary and into the end zone untouched.
Cristofer Gonzalez booted through the point-after to tie the score at 14-all with just 3:09 left in the game.
The Braves then came up with a monster play on defense that shifted the tide to the home side with under two minutes to play.
Sophomore Fabian Carmona capped an awesome game on defense by chasing down the Chieftain QB and hitting his arm as he was trying a deep pass from his own 15-yard line. The ball fluttered hopelessly about 15 yards where El Cajon Valley junior Omar Jaimes awaited an interception, giving the Braves the ball late.
A penalty eventually pushed ECV back to the Clairemont 38 with time running down.
Dubose then took a snap, feigned another fake, then took off upfield, weaving his way through a traffic jam of players from both teams but again escaped untouched despite the close proximity of several Clairemont defenders as he fell into the end zone for the game-deciding score with under a half-minute to play.
A deep pass attempt by a Clairemont halfback on a last-ditch drive with Carmona in the face of the pass-thrower once again was intercepted by El Cajon's Joseph Johnson IV at the Chieftain 39, which he returned down to the 4 and the Braves were able to take one knee for the victory.
El Cajon junior Massih Ehsan rushed for 75 yards on 17 carries for ECVHS.
The Braves offensive line, including seniors Jalen Anderson, Edward Dement, and Yasir Blair, were terrific in their directional blocks, considering the Braves' multi-directional run game.
Senior Elijah Scott finished with 13 total tackles, including five solo.
Carmona had six solo stops, including a sack.
The Braves recovered five Clairemont fumbles, in addition to their two interceptions.
Dubose had a second recovery in the game, while Scott, Carmona, and Gonzalez all had recoveries, as well.
The seventh-seeded Braves improved to 5-6 and advance to face second-seeded Escondido Charter (8-2) in the quarterfinal round.
Division III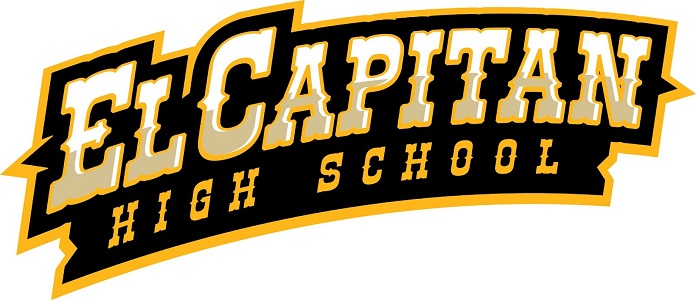 Morse 52, El Capitan 28 — Senior Angel Diaz caught an 11-yard touchdown from Brandt Barker for El Capitan (8-3), then Julian May had a 7-yard score to give El Cap a 14-0 lead in the first quarter.
Diaz and Barker connected on a 6-yard touchdown play in the third quarter to close the Tiger lead to 24-21.
May caught a short pass from Barker and turned it into a 22-yard TD late in the third to bring the Vaqueros to within 30-28.
For the Tigers, Damarion Wright rushed 24 times for 205 yards and two touchdowns, while teammate Omar-Logan Ramirez rushed 10 times for 131 yards and two touchdowns and he also scored on a 19-yard pass from Johnny Mosti.
Khalif Bloome had a 10-yard rushing score for Morse in the second quarter.
Tiger Michael Yancy had the ball pop into his hands on an El Cap kickoff return and returned it 28 yards for a score to give Morse a 46-28 lead.
Morse (7-4), the No. 10 seed, advances to play another road game in the quarterfinals at second-seeded Point Loma (8-2).
Rancho Buena Vista 49, Santana 14 — Michael Valenzuela had first-half touchdowns receptions of 36 and 71 yards for Santana (5-6).
Valenzuela's first score came from freshman quarterback Jayden Goldman with 4:07 left in the first quarter and brought the Sultans within 14-7. His second deep catch came from junior quarterback Alex Rico and kept Santana within 28-14 with 8:33 remaining in the first half.
Trailing 35-14 near the end of the second quarter, the Sultans moved just inside the red zone but came up empty following a sack.
Rancho Buena Vista quarterback Connor Underhill passed for 215 yards, completing 7 of 11 attempts, including TD passes of 56 and 12 yards to Jayden Finley.
Elijah Oshima added 140 yards rushing on 11 carries, including a 71-yard TD run on the game's first play from scrimmage for RBV (6-5), which advances to play at top-seeded University City.
Division IV
Palo Verde Valley 36, Mount Miguel 27 — Mount Miguel's Matthew Barton threw three touchdown passes to Jeremiah Castillo, including a long scoring connection in the second quarter to give the Matadors the 5-point halftime lead, and the QB also rushed for another TD in the second quarter.
However, seventh-seeded Palo Verde Valley (10-1) rallied from a 27-22 halftime deficit as Markus Macon had a pair of third-quarter touchdowns and finished with four TDs on the night, including a receiving score from Rio Alvarez, as the YellowJackets won their 10th-straight game by scoring twice in the third quarter.
Barton passed for 293 yards, as Castillo finished with nine receptions for 170 yards.
Castillo, a junior, finished the season with an outrageous 24 touchdowns this season. He had 70 receptions for 1,342 yards.
Barton, meanwhile, another junior, passed for nearly 2,300 yards and 31 touchdowns for the campaign.
Junior Davian McGowan had six catches for 94 yards.
Matt Robertson had a touchdown in the first quarter for the YellowJackets.
Landon Salazar added an interception early in the third quarter for PVV.
Palo Verde Valley will face La Jolla Country Day (7-3) in a quarterfinal matchup. Mount Miguel finished 4-7.
Division I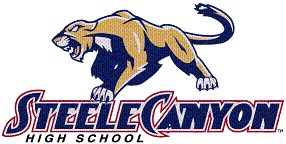 La Costa Canyon 41, Steele Canyon 14 – Cougar great Major Givens finished his career with a 200-yard night but Steele Canyon fell to La Costa Canyon in a San Diego CIF Division I first-round playoff game.
Givens carried 24 times for 201 yards. His 73-yard touchdown run in the first quarter pulled Steele Canyon to within 14- 7 as the Cougars briefly had some momentum.
LCC led 28-7 at halftime.
Givens added a 9-yard score in the fourth quarter for the final margin.
Keanu Pettiford had four receptions for 60 yards for the Cougars.
Manoouel Saka finished the season strong, making eight tackles for SC.
Trent Annicharico threw four TD passes, completing 20 of 24 passes for 297 yards, as sixth-seeded La Costa Canyon (7-4) advances to play at No. 3 Mater Dei Catholic.
Eleventh-seeded Steele Canyon finishes 2-9.
Division V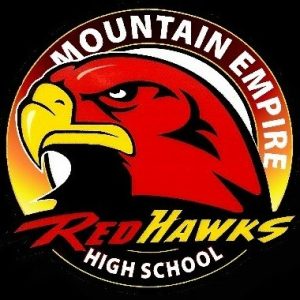 Vincent Memorial 42, Mountain Empire 6 — The sixth-seeded Scots improved to 7-3 and advance to face third-seeded Classical Academy (7-3). Mountain Empire, the 11-seed, finished 3-8.
Junior Jacobo Ilias passed for two touchdowns and 213 yards for Vincent Memorial.