Eagles eyeing first finals berth since '79
Updated: November 18, 2022
2022 EAST COUNTY PREP FOOTBALL
EAST COUNTY FEARLESS FORECASTER
EastCountySports.com staff report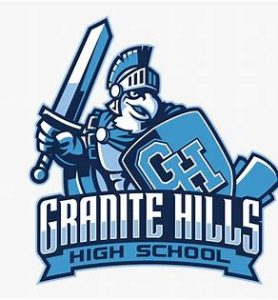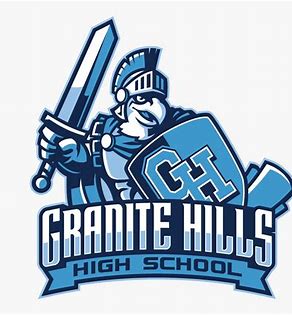 EL CAJON – With the Mira Mesa Marauders coming to Granite Hills High's Valley Stadium tonight, the road to the San Diego CIF Divison II championship game doesn't quite seem as easy as it once did.
The Marauders are hot with four consecutive wins and will have one of the county's top players in their backfield in senior Makai Thompson, who has rushed for a,1663 yards and 25 touchdowns this season.
Mira Mesa's losses are to Madison, Helix, and Christian, and the Marauders came back to avenge the loss to the Patriots last week in the quarterfinals, 35-33, just down the street at El Cajon Valley High.
The Marauders, like the Eagles, also own a victory over La Jolla. Mira Mesa (9-3) defeated the Vikings, 24-17, on Oct. 28.
It's not like Granite Hills has gone cold.
The Eagles have won five straight games, including a quarterfinal victory over visiting La Jolla, 56-25, the most points ever scored in a playoff game for Granite Hills.
Grossmont Hills League champion Granite Hills (9-2) also pounded Christian, 41-3, in the first-ever meeting between the teams. A running clock actually started late in the second quarter of that game. The Eagles also beat Helix, 46-44 in four overtimes in the GHL title game on Oct. 28.
One of the Eagles' two blemishes came against Madison. The Warhawks beat the Eagles, 15-12, with a late touchdown on Sept. 23.
Meanwhile, the Marauders lost to the Warhawks, 40-17.
Just a cursory glance at these results would still point to the Eagles being a considerable favorite on their home field as they look for a chance to advance to a section title game for the first time since 1979.
Granite Hills has lost six consecutive section division semifinal games spanning 43 years.
This time figures to be different with the Eagles strictly in form as a cohesive, win as a unit group.
The team features a three-pronged running attack with senior Zak Darling, and sophomores Maxwell Turner and Isaiah "Pablo" Jackson.
The Eagles also fairly rotate a pair of quarterbacks who are nearly equally productive in seniors Parlan Sanders and Nico Tomasello.
Granite Hills has four receivers with at least 20 receptions.
In fact, junior Josh Zander (22), along with seniors Davion Green (21), Colin Riley (20), and Joaquin Thomas Jr. (20) all have nearly the same number of catches.
But the Eagles really can tout their balance of power on the defensive side of the ball.
Junior Jordan Glaze was recently named the Grossmont Hills League's Defensive Player of the Year.
Glaze has a team-high 91 tackles this season but just two more solo tackles (29) than teammates Derrek Ibarra (27) and Nokoi Maddux (27).
And it is Ibarra that has a team-high 6 1/2 sacks, while senior teammate Royce Harper is second on the team with four sacks.
Meanwhile, senior Easton Peterson, along with Thomas Jr., are likely the only Eagles to be recognized at a televised county-wide postseason awards show on Nov. 29.
It is a fitting honor for Peterson, who has eight interceptions this season, returning three of them for touchdowns, including two in one game against Grossmont.
Granite Hills' secondary has 18 interceptions this season, including four by Green.
Granite Hills also has the most productive kicker in the county in junior Robert Petrich.
Petrich has booted a county-high 11 field goals this season, including a long of 47, and made 54-of-57 point-after tries. He was clutch in the title game overtime win over Helix with three field goals.
All that balance has to be a delight for head coach Kellan Cobbs, a shoo-in for the East County's Coach of the Year.
Cobbs has stated that he and his team know the Eagles are the team to beat in the division playoffs, which is true, but he surely has his team completely focused on this instant championship contender in Mira Mesa given the Marauders' increasingly strong finish to the season.
These programs haven't met since the 2001 season opener when the Marauders beat Granite Hills for the sixth year in a row at the time. The Marauders lead the all-time series, 6-3-1.
The Eagles won a 1986 quarterfinal matchup over Mira Mesa, 46-0, which was Granite's only playoff shutout in school history, and the largest margin of victory in a playoff game ever for the club… GRANITE HILLS, 31-21.
GRANITE HILLS vs. MIRA MESA (Mira Mesa leads all-time 7-3-1)
SERIES HISTORY
2001 season opener… Mira Mesa, 46-7
2000 season opener… Mira Mesa, 54-6
1999 season opener…  Mira Mesa, 36-16
1998 season opener… Mira Mesa, 36-6
1997 season opener… Mira Mesa, 14-0
1996 season opener… Mira Mesa, 33-14
1995 season opener… Granite Hills, 34-0
1994 season opener… Granite Hills, 14-7
1993 season opener… Tie, 6-all
1992 season opener… Mira Mesa, 24-15
1986 CIF quarterfinal at Mira Mesa… Granite Hills, 46-0
And the winner meets…
The winner of the Granite Hills-Ramona Division II semifinal will take on the winner between Ramona and El Centro-Central.
The Central Spartans are led by running back Steven Lopez (right), last week's Player of the Week as selected by The Imperial Valley Press.