Helix 'Bulldozer' joins 'Prime Time'
EAST COUNTY ALUMNI / COLLEGE FOOTBALL
ECS staff report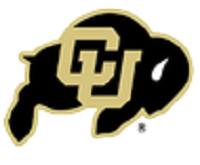 BOULDER, Colo. — Besides the bowl games, the biggest news in college football this postseason may be the signing of Hall of Fame performer Deion "Prime Time" Sanders as the new head coach for the University of Colorado.
Now nicknamed as "Prime Coach" following three successful season at Jackson State, Sanders is hearing from interest recruits from all across the nation.
One of those is former Helix High offensive tackle Isaiah Jatta, who was one of 20 players signed on Wednesday's (Dec. 21) National Early Signing Period.
Latta, an NJCAA junior college first team All-America selection out of Snow College (Ephraim, Utah), now stands 6-foot-6, 310 pounds and is known as the Bulldozer.
"Let's work. The Big Buff is home," said Jatta on his Twitter account.
The potent Snow offense averaged 34.8 points, 201.5 yards rushing, 388.3 total yards and had 49 total touchdowns in posting an 8-2 record (15-4 over his two seasons).
Because of COVID-19 rules, Jatta possesses three years of eligibility with the Buffaloes.
Note: Sanders was inducted into the Pro Football Hall of Fame and the Collegee Football Hall of Fame in 2011,

280 total views, 1 views today