Ali, De Leon, drain clutch shots for M.V.
Updated: January 14, 2023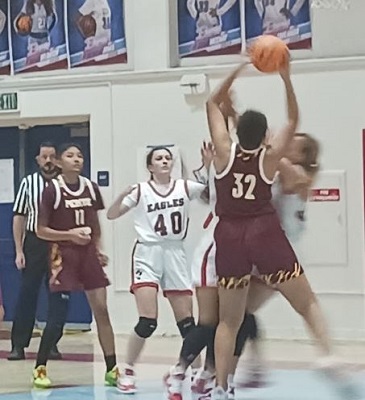 Monte Vista High file photo by Nick Pellegrino
2022-23 EAST COUNTY PREP GIRLS BASKETBALL
ECS staff report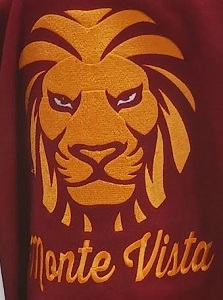 SPRING VALLEY — Monte Vista guard Helan Ali drained a go-ahead, 3-point basket with 14 seconds remaining, then the Monarchs withstood a final Point Loma shot at the buzzer to tip the visiting Pointers, 35-33, in Saturday's (Jan. 14) holiday weekend non-league ballgame.
Counting down the final seconds, Point Loma seemed destined to collect the victory.
"Angelina De Leon made a 3-point shot with a minute to go to take the lead, but then Point Loma banked in a 3-pointer with about 30 seconds to play," said Monarchs head coach Sabrina Jimenez. "But Helan came through with a contested three with 15 seconds left."
Point Loma called a timeout to set up a final shot , but the buzzer-beating mid-range jump shot to force overtime bounced off the rim to give Monte Vista (12-5 overall) the triumph.
Ali paced the Monarchs with 12 points, while De Leon added 11, giving Monte Vista seven wins in eight outings, Point Loma slipped to 3-6.
Scoreboard / No details provided
Morse 72, Valhalla 34
Lincoln 42, Patrick Henry 38
Hoover at ECVHS
Mount Miguel vs Holtville