Gallery: Girls Hoops – Week 8
2022-23 EAST COUNTY GIRLS PREP BASKETBALL
Jan, 2-7, 2023
Wed., Jan. 4
Monte Vista 60, West Hills 45 – A strange trend in East County basketball this finds found the visiting team grabbing a first-quarter lead, but the host came back with a double-digit scoring run to win.
Thew scenario repeated at Monte Vista, where the Monarchs trailed early , yet utilized a 10-0 run to stay in front for keeps. The scoring run saw co-captain Lina De Leon  nail consecutive 3-point baskets — the first to tie the contest, then another moments later to secure the lead.
De Leon would score 15 of Monte Vista's 17 points in the quarter,m part of her season-high 35 points. She registered 19 of her points in the first half to take a 27-20 at the intermission.
Meanwhile, the rebounding and defensive abilities of Monte Vista kept the Wolf Pack at bay.
"Some of our freshmen came in and did a fantastics job," said Monarchs head coach Sabrina Jimenez. "They gave us some energy and shut them down just when they made runs against us."
A final West Hills run in the fourth period saw sophomore guard Maepon "M.J." Johnson power-dribble her way to the basket fort three straight layins to trim the deficit to under 10 points before Monte Vista recovered to control the final minutes. Johnson finished with 22 points.
For West Hills (7-6 oveerall) Amber Froehlich added 15 points.
The victory was the fifth straight for Monte Vista (10-4).
---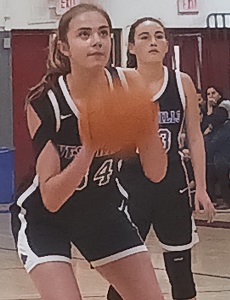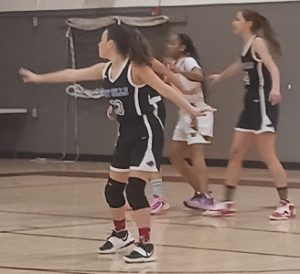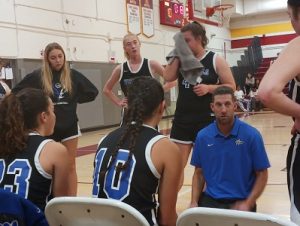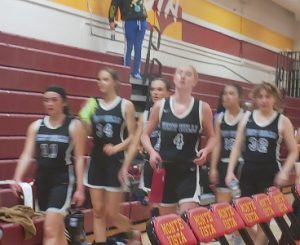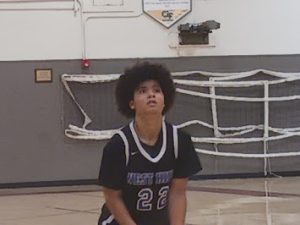 ---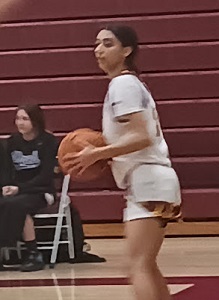 ---
---
Fri., Jan. 6
El Capitan 41, ECVHS 38- Visiting El Capitan led throughout most of the first three quarters, but ElCajon Valley took a paiur of 1-point advantages early in the fourth period. However, the Braves coulkdn't extend the margin when the foul count went against them by a 9-0 count, allowing the Vaqueros to danin a series of douls hits to hold on to a 3-point victory.
El Capitan freedhman Keira Heinricy (Mo. 30) led the offense with 18 points, while juior Amaya Tone added 10 points. Tone also led the way with 12 rebounds and three steals, but the offense, otherwise, but stuck in reverse all night, connecting on just 2-of-23 shots from beyoind the arc.
ECVHS was led in scoring by a pair of seniors –Ruth TauTaulanga (14 points) and Aniah Deloatch (12). TauTaulanga  also topped both sides with 14 boards. Meanwhile, five Braves posted at least two steals each, paced by three from seniors Nancy Luna and Aniah Deloatch.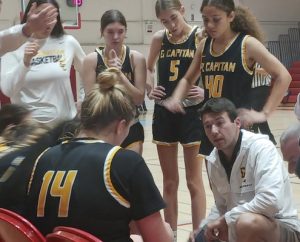 244 total views, 1 views today