Good-bye, Westmont, in final trip to SDCC
Updated: January 17, 2023
Vanilla Gorilla Photography on Facebook
2022-23 SAN DIEGO CHRISTIAN COLLEGE BASKETBALL/ MEN'S & WOMEN'S
ECS staff report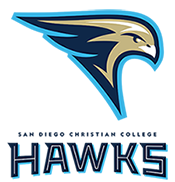 FLETCHER HILLS – Westmont College, one of six founding members of the NAIA Golden State Athletic Conference in 1986, just played its final GSAC basketball contests in San Diego County.
In less than a year after applying, the NCAA has granted the college's request and will start the transition process to become an NCAA Division II program.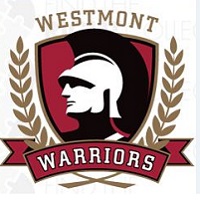 The exodus of the Warriors leaves just one of the remaining charter schools — Vanguard University in Costa Mesa — in the alignment of small colleges in California and Arizona, including San Diego Christian College.
Among the four GSAC schools in the original alignment,one (Fresno Pacific) is now playing NCAA Division I sports, while the other two — Point Loma Nazarene, and Azusa Pacific, are now playing in D-II, while California Lutheran is in D-3 as a member of the Southern California IntercollegIAte Athletic Conference.
Other former GSAC members include Cal Baptist in Division I (Big West Conference),while Biola and Concordia-Irvine reside in D-2. All of the former GSAC schools at D-2 play in the Pacific West Conference.
Founded in 1937, Westmont has spent it's entire athletics history at the NAIA level, capturing a men's soccer national championship in 1972, women's soccer then won five NAIA national crowns, while women's tennis took NAIA glory in 1982.  Meanwhile, women's basketball owns more recent national titles in 2013 and 2021.
Women
No. 5 Westmont 89, San Diego Christian 50
From SDCC media relations
Still hindered by injuries, the San Diego Christian College Hawks fell victim to the 5th-ranked Westmont College Warriors on Saturday by (Jan. 14), 89- 50, at Grossmont College.
The Warriors bested the Hawks on offense and defense and cruised to a wire-to-wire victory. Turnovers were costly for SDCC and Westmont capitalized scoring 30 points from the errors.
Brianna Humphries led the Hawks (5-13 overall, 1-8 GSAC) in scoring with 15 points, pulled in 7 boards, and blocked 2 shots.  Jamee Joseph added 13 points and Keren Hogue another 11.
Men
Westmont 86, San Diego Christian 73
From SDCC media relations
San Diego Christian College took control early, with Josh O'Campo and Greg Chew raining down multiple 3's each stunning the visiting Westmont College. However, the Warriors bounced back to take an 86-73 decision Saturday (Jan. 14) at Grossmont College.
The Hawks rode the early momentum and jumped out to a 14-point lead. However, Westmont responded in the teams' final GSACmeeting in San Diego.
Greg Cges paced SDCC with his seventh double-double of the season, pouring home 25 points and grabbing 16 rebounds. Both were game-highs. Included was a dramatic "4-point" play when he was fouled by hitting a shot from beyond the arc to forge the quick start.
Hawks' starting 5
Additional photos on: Vanilla Gorilla Photography-Facebook
---
Game Action