Hawks chop down Oaks on Dashiell trey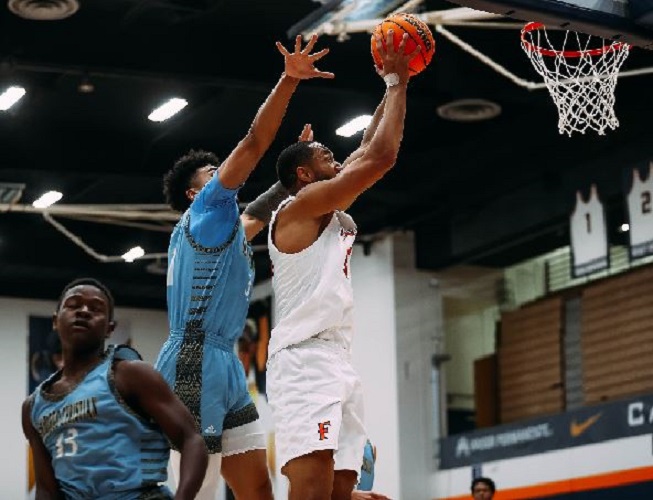 File photo: San Diego Christian at CSU Fullerton
2022-23 SAN DIEGO CHRISTIAN COLLEGE BASKETBALL / MEN'S & WOMEN'S
ECS staff report
ATHERTON — San Diego Christian College point guard Cameron Dashiell drained a 29-foot, 3-point shot with 50 seconds remaining Thursday (Jan. 19), the difference in the Hawks' upset of 24th-ranked Menlo College, 68-63, in Golden State Athletic Conference action at Haynes-Prim Pavilion.
Dashiell, a senior, surprised Menlo with suddenly pulling up with his jumper with 14 seconds remaining on the shot clock while SDCC was wasting time running the Princeton weave. However,the sharpshooter, who was already 2-for-3 from beyond the arc in the contest, easily hit the bottom of the net to givr the Hawks a 66-61 lead.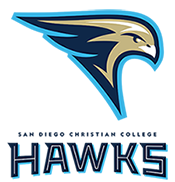 The Oaks answered with a pair of foul shots with 33 second remaining, but Hawks scoring leader Greg Chew also hit a pair of foul shots to clinch the upset victory.
Chew, also a senior, paced San Diego Christian (4-7 overall, 3-7 GSAC) with 29 points, his best effot since tallying 28 todefeat Saint Katherine to capture the San Diego County small-college title in the second ballgame of the season.
Chew registered 18 of his points in the second half, as SDCC came back from a 30-29 deficit at the break.
Including his 25-point effort against Westmont, Chew now had 54 points in two games over the past week.
Meanwhile, Dashiell finished with 9 points (all on treys) making up for the Oaks' extra defensive pressure on Josh O'Campo, who has a rough night on 1-fir-8 shooting for a mere two points.
The defense of the Hawks was the main difference, forcing 18 turnovers from the Oaks, while the hosts were a mere 2-for-15 on triples.
Although the Hawks held a 7-point lead in the opening minutes, the game was quickly tied, with neither side taking more than a 3-point advantage until Dashiell's trey in the closing seconds.
Menlo stayed close with bench scoring, as two of the Oaks starters failed to hit the scorebook.
Meanwhile, the Hawks were supported on 10 points each from Ausage Siamu and Jonah Felix.
Menlo (15-5, 6-4 GSAC) received 16 points from center Patrick Ryan on 7-for-10 shooting inside the paint, but the Oaks found difficulty to feed him the ball with their array of turnovers on poor passes.
San Diego Christian caps its Northern California road swing on Saturday at William Jessup University, starting at 2 p.m.
Women
Menlo 92, San Diego Christian 49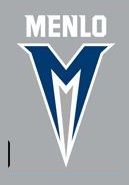 ATHERTON — San Diego Christian College, missing several players die to injuries, received a game-high 29 points from freshman forward Brianna Humphries, but the Hawks fell to host Menlo College in GSAC action Thursday (Jan. 19) at Haynes-Prim Pavilion.
Without its full assortment of scorers, SDCC was limited to 11 points in each of the first two quarters, traiing 31-11 and 60-22.
Humphries also grabbed a game-best 12 rebounds in compiling her fifth double-double of the season.
Humphries just missed her career-best of 30 points, set last week at homeagainst The Master's. She now has 74 total points in her last three outings.
San Diego Christian joins the men's team in a GSAC doubleheader at William Jessup on Saturday, starting at noon.
172 total views, 1 views today