Griffins announce return of softball
Updated: February 4, 2023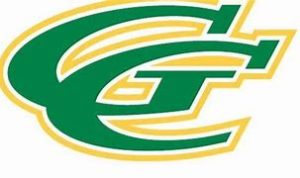 GROSSMONT COLLEGE
WOMEN'S SOFTBALL
ECS staff report
FLETCHER HILLS – When COVID-19 struck the world, parts of or complete seasons were cancelled in all sports.
However, when mismanagement by a pair of interim directors of athletics failed to bring back women's softball to Grossmont College, several area high school coaches were considering to arrange a class-action lawsuit on a federal Title IX violation.
Finally, following a 2-year wait, the Griffins will again welcome women's softball back to the vacant diamond.
On Friday (Feb. 3), Grossmont introduced Craig Fuentes to be the sixth coach in Griffins program history. 
Fuentes comes to Grossmont from Sierra College in Rocklin, Calif., where he has been an assistant coach for the previous three seasons. 
His time with  the Wolverines was capped with a trip to the CCCAA state championship game, falling to College of San Mateo
From a Grossmont College press release:
"I am humbled by the opportunity to become the sixth head coach in program history," Fuentes said.  "I wish to leave the program in better shape than the first day I arrived. All of our student-athletes are more than just softball players and my goal is to help produce high-character individuals that can become leaders in their careers later in life. I also want to build and cultivate a softball program that does things the right way."