Another one bites the dust: Cuyamaca wins
2022-23 COMMUNITY COLLEGE WOMEN'S BASKETBALL
ECS staff report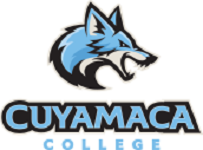 FLETCHER HILLS -Earlier this season,  Cuyamaca College women's basketball ended a 64-game losing streak. On Friday (Feb. 17), the Coyotes ended another egregious streak, snapping a skid lasting more than 50 games in Pacific Coast Athletic Conference play in a contest they, frankly, should've lost.
District rival Grossmont College grabbed an offensive rebound with four seconds remaining, but dropped the ball for a turnover rather than score the easy, put-back, game-winning basket, handing Cuyamaca an ugly 42-41 win.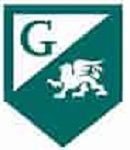 Ugly? Maybe, but when you haven't captured a conference game in more than a decade — the program's last win came on Jan. 10, 2009, in a 74-72 overtime verdict over San Diego City – you take the victory without complaint.
Both ballclubs are now 1-13 in PCAC play.
Meanwhile, Grossmont, which has been devastated by injury and illness all season, end the week in what may be the lowest point in program history.
Not only did the Griffins suffer a rare setback to Cuyamaca, but they lost Wednesday's PCAC game at San Diego City after being forced to forfeit at mid-game late in the fourth quarter.
In a game tied at 40-40, but playing with only five healthy bodies, a third Grossmont player fouled out to leave the team with just two players on the court. According to player safety protocol, the game was halted, and the win was awarded to the Knights, even with overtime just moments away.
In the early days of the conference — when it was known as simply the Pacific Coast Conference (no "Athletic" was included) — San Diego City was also involved in an equally pathetic contest.
Hosting MiraCosta at the San Diego High School gym, the Knights and Spartans each fielded just six players, but five of them fouled out — all in the first half!
Rather than continuing play with a strong possibility that both teams would be playing short-handed when the contest would end, one of the referees huddled with both head coaches and suggested starting the second half with a clean slate — every player would have their individual foul count reset to zero.
Talk about a basketball version of a mulligan.
The coaches agreed, and the contest was finished, but the referee got in big trouble with word spread about the decision.
More than 30 years later, would such a move be welcomed?
Game stuff
Cuyamaca's Tia Saunders nailed consecutive mid-range jumpers with 4:21 and 2:43 left to secure a 5-point lead. Although the Coyotes would not score again, the 42-37 proved enough.
Lexi Allen of Grossmont answered with a jumper with 1:43 t go to trim the deficit to three., then Jaleah Raymond's steal for a breakaway basket cut the lead to a single point with 1:20 to go.
In the final minute, Cuyamaca committed two additional turnovers on steals by Julia Magotto and Raymond, by Grossmont missed two potential game-winning shots. But when the second missed was grabbed for an offensive rebound, a giveaway ended 14 years of Coyotes futility.
Saunders and Antenia Glenn led Cuyamaca (3-22 overall ) with 10 points, Namaya Sowunmiadded 9, and Samonah Betts had 8.
Grossmont (1-18) saw Raymond lead all scorers with 14,, six 7 steals and 6 assists. Adding 10 points fr the Griffins were Mogotto and Scott. BOXSCORE
160 total views, 1 views today