Hawks' Chew stars, women hoops stay in GSAC playoff chase
Updated: February 17, 2023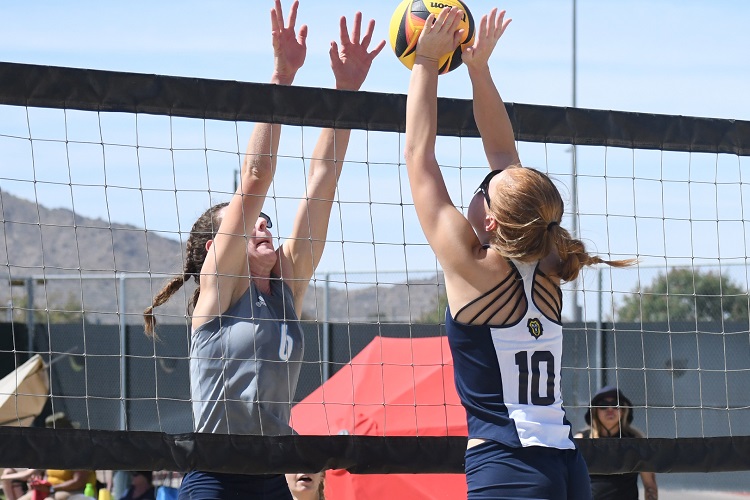 2022-23 LOCAL COLLEGES / COMMUNITY COLLEGES
ECS staff report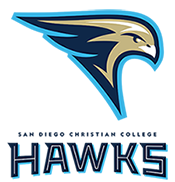 FLETCHER HILLS – In the final regular season home game for both teams, San Diego Christian College was swept in a men's/women's basketball doubleheader, falling to Vanguard University in Golden State Athletic Conference action Thursday (Feb. 16) at Grossmont.
A major performance on Senior Night came from the Hawks' Greg Chew, who just missed a rare triple-dpuble with 17 points, 18 rebounds and 9 assists. His count on the biards was a career-best.
Although the men wre elimminated from FSAC Turnament consideration, the women stayed alive entering Saturday's final contest.
In addition, women's beach volleyball opened the season.
Men
Vanguard 71, San Diego Christian College 66
In the battle for the eight and final berth into the GSAC Tournament, the Vanguard Lions eliminated the San Diego Christian College Hawks from postseason consideration with a 5-point triumph.
The win seals the No. 8 spot for Vanguard, which will meet GSAC champion Arizona Christian in the quarterfinals next week. The Firestorm clinched the regular season crown on the road after stopping second-place Menlo College, 82-74.
Vanguard (13-12 overall, 7-10 GSAC) was led by Phillip Willis, who scored 17 points, going 6-for-7 at the foul line, with most of the shots coming in the closing minutes ot protect the lead.
Meanwhile,  Garrett White added 14 points, while Isaac Davis and  Bryson Metz had 10 each.
San Diego Christian (6-12, 5-12 GSAC) saw Greg Chew enjoy his Senior Night with a hiuge performance: 18 points and 17rebounds (a career high), just missing a triple-dpuble with 9 assists.
Ausage Siamu added 12 points for the Hawjs, while  Jonah Felix had 11.
The teams were tied at 47-all when Vanguard went on a mini-run of 4-0. The lead reach six points,, but the Hawks twice closed to within a point, yet never could take the lead.
San Diego Christian caps the regular Saturday at Life Pacific University.
Women
Vanguard 72, San Diego Christian College 52
Nationally-ranked Vanguard (21-4 overall, 14-3 GSAC) mounted a 42-22 halftime lead to coast by San Diego Christian  (6-20, 2-15 GSAC). The Lions clinched second place behind champion Westmont.
Lions forward Halle Si'i scored a team-best 14 points, one of four players in double figures.
For San Diego Christian, Mamaeia Makoni also shared scoring laurels with 14 points. Brianna Humphries posted 11 points, while senior– Jamee Joseph added 10 in her final home appearance.
Humphries also led the team with a half-dozen rebounds, while senior Keren Hogue topped the ballclub with four assists.
The Hawks' playoff hopes come down to the final game of the regular season at Life Pacxific on Saturday. Both clubs are tied for the No. 8 seed, so this will be a winner-takes-all sort of contest, even though the winner meets Westmont in the GSAC Tournament
Women's Beach Volleyball
Westcliff 4, San Diego Christian College 1
IRVINE – The San Diego Christian College duo of Thea Snider / Katie Call took ther ipening match, 22-20, 21-15, but the next four Westcliff pairs won to take a 4-1 season-opening decision Thursday (Feb. 16) at Irivne Community Park.
The next closest for the Hawks were the team of Kayli Barrera / Teresa Ochoa , which split ets before falling inthe third-set tiebreaker, 15-12.
The Hawks return almost their complete ropster from their 2022 inaugural season, finishing third in the GSAC Championships.
Community Colleges
Men's Basketball –  Cuyamaca College  76 Imperial Valley 72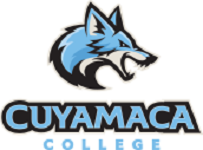 RANCHO SAN DIEGO – The Cuyamaca College men's basketball pulled a shocker with a rare win, downing the IVC Arabs by 4 points on Wednesday.
For the first time since their previous win, the Coyotes posted timely game information, which you may link to HERE.
Grossmont College had the bye.
At least the San Diego City College women's softball team posted its information,and they lost to Santiago Canyon College of Orange, 8-0, on a perfect game.