Hawks display power in diamond sports
Updated: February 17, 2023
CMS courtesy photo
2022-23 SAN DIEGO CHRISTIAN COLLEGE / BASEBALL & SOFTBALL
ECS staff report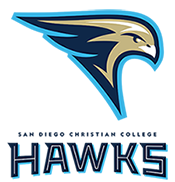 LAKE ELSINORE – San Diego Christian College needed just three batters to register three runs in the first inning, courtesy of a 3-run home run by  catcher Alec Arnone, followed a strong showing by the Hawks bullpen to stop Jessup University, 5-4, in baseball action Friday (Feb. 17) at the scenic ballpark at Lakeside High School.
The Warriors took the second ballgame, 9-1, in the Golden State Atletic Conference opener for both sides.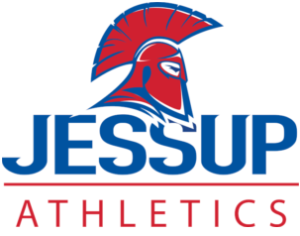 Arnone went deep to left field after left fielder Matt Fucella opened with the first of his two hits, then designated hitter Matt Beckworth also singles, giving SDCC a 3-1 lead.
Later in the inning, a fourth run would come home on a sacrifice fly by shortstop Hudson Beamon, scoring right fielder Tre Pankratz.
Starting pitcher Gavin Perry yielded just five hits over seven innings to garner the victory. And just when Jessup had a late opportunity to tie the contest against the bullpen, Chandler DeJong entered with two solid innings of relief to collect the save.
San Diego Christian (2-10 overall) and Jessup (5-7) return Saturday for another twinbill at the same site, starting at 11 a.m.
Saturday
San Diego Christian College center fielder Jalani Brown and left fielder Matt Fucella each drove in four runs on 3-for-4 hitting, leading the Hawks to an 11-4 whipping of Jessup in the first game of Saturday's doubleheader. The visiting Warriors took the nightcap, 18-5, to split the four-game series
Hawks pitcher Brock Arnold allowed just one earned run in five innings for his first victory of the season. From the bullpen Jacob Kokeny struck out four batters over four innings to post his initial save.
Women's Softball
CLAREMONT – The NCAA Division III power Claremont-Mudd-Scripps softball team (4-0 overall) took a doubleheader from visiting San Diego Christian College, winning 9-0 and7-6,
In the openevr, Athenas pitcher Heather Shipley tossed five innings of 2-hit ball, then the hosts scored four times in the sixth to invoke the run (mercy) rule.
The Hawks bounced back in the second ballgame, scoring three times in the seventh to grab a 6-5 lead. Senior aecond baseman Alicia Corona cleared the loaded bases with a booming triple to forge the lead.
However, CMS answered with two unearned runs on a pair of errors to complete the sweep.
San Diego Christian (3-3 overall)  returns home for an 11 a.m. doubleheader on Tuesday (Feb. 21) against the University of British Columbia at Sportsplex USA in /Santee. UBC are the Thunderbirds.