Will somebody please turn on the lights?
Updated: February 22, 2023
2023 EAST COUNTY PREP SOFTBALL
By Nick Pellegrino
ECS Senior writer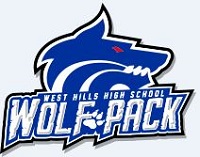 SANTEE — On the eve of a new high school softball season with lights being installed at cross-town rival Santana (among other locations), it's so ironic that the West Hills Wolf Pack opened under first-year coach Dr. Lauren Morizi with s 2-2 tie with Helix. in the opening round of the Coastal Classic tournament.
Of course, the contest was called after seven full innings due to darkness.
"Our kids competed — it was exciting to get out on the field with our new group of kids, =: said Morizi, a physical therapist who works for Special Education for the school district. "We tried to get the full game in, but we didn't want to roll back to the previous inning if it got too dark, so the game was called after seven innings."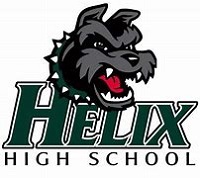 Being new to the district, Morizi was unaware that lights were being installed at other schools, including Valhalla and Granite Hills. Elsewhere, Helix has utilized a lighting system since CIF state-sanctioned play began in the 1970s.
"All I heard was that the school district was talking about it," she added. "I will definitely look into West Hills getting lights, too."
In the ballgame, a pair of solid pitching performances were offset by one bad pitch by each, resulting in all of the runs.
In the circle, Helix sophomore Katelyn Woodland dominated with 11 strikeouts against just one walk in throwing a 5-hitter in her varsity debut.
Meanwhile, West Hills senior Alyssa Thornton did even better by striking out 15 Scotties batters without issuing a walk.
The scoring came on just two swings.
In the third inning, Helix center fielder Lauren Farace overcame a stiff wind with a two-run homer to right field. The blow came moments after third baseman Kamryn Evans smacked a double to the right side. Both are sophomores.
An inning later, Pack catcher Samiya Wright drilled in the equalizer with a line single, scoring both freshman Maddie Aylesbury (one-out infield sigle) and Thornton (walk). Both moved into scoring position on a Faith Balesteri  ground ball before Wright displayed her stuff.
Thornton went on to retire 13 of the last 15 Helix batters. Two came on leadoff hits in the sixth and seventh innings, but she went 1-2-3 to keep the score deadlocked.
Woodland overcame her two earned runs allowed by retiring 10 of the final 11 Wolf Pack batters she faced.
"Our pitcher threw an exceptional game," Morizi added about Thornton. "She had just one (bad) pitch for the home run, otherwise, Alyssa had a really great game."
"And Samiya, our catcher, caught a great game then came through with a clutch, two-out hit to left-center."
For Helix (0-0-1 overall), Farace  registered three of the Scotties' six hits, also adding a double, then a stolen base following a single.
West ills (0-0-1) received a pair of hits from second baseman Katy Spargo, including the potential game-winning run with one down in the seventh. However, Woodland salvaged the draw by retiring the final two batters before the sun set — technically, Earth rotated away from the sun.
The revised season-opening contest was a re-schedule date from this Thursday, which has rain in the forecast.
Monte Vista 22, La Jolla 14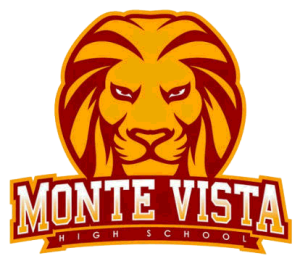 LA JOLLA – Monte Vista needed someone to turn on the lights. Insteadn they did it themselves.
After getting blanked for three innings, the Monarchs bounced back with 22 runs — 10 in the fourth inning, 12 in the fifth — to swamp host La Jolla, 22-14, in Tuesday's (Feb. 21) opening pool-play game of the Gold & Silver Tournament.
Julianna Lemen fueled the Monte Vista attack with three hits, good for 5 RBI with a home run and a double.
Meanwhile, the Monarchs' Madison Jones added two hits to drive in a pair of runs with a double.
The rest of the Monarchs offense? Well,it was only two hits, but when the opponent collapses on defense — the Vikings committed a double-digit figure in errors — the last two innings each lasted more than a half-hour before darkness called this game because of darkness at Bird Rock beach.
For La Jolla, senior Emmy Cardenas set a school-record by driving in 8 runs. She batted 4-for-5. Included was a home run and a pair of doubles.
The CIF-San Diego Section record for RBI in a single game dates back to May 2000, when Christian's Jenny Ray registered 12 RBI against Hoover.
Tuesday's Scoreboard
Monte Vista 33, La Jolla 14 (5 inn.)
Helix 2, West Hills 2, tie (7 inn., darkness)
Valhalla 4, San Pasqual 2
Christian 6, EC-Central 4
Castle Park at ECVHS, ppd. (moved to Wed, at Castle Park)