Pack, Vaqs survive Mother Nature
Updated: February 23, 2023
2023 EAST COUNTY PREP SOFTBALL
By Adam Paul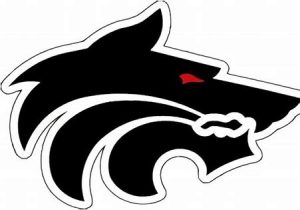 SANTEE – A day after settling for a tie in their season opener, the West Hills Wolf Pack again battled Mother Nature, yet came out on top.
Following a draw with Helix that was halted when sunlight ran out, Wednesday's (Feb. 22) game was again shortened due to sunset, but by then West Hills had pounded out 11 hits to double up the Sweetwater Red Devils, 8-4., in six innings.
West Hills twice needed to rally, with a 4-run outburst in the third inning giving the undefeated Pack (1-0-1 overall) the lead for keeps.
Early on, the Red Devils would lead 2-0 on their first trip to the plate, but the Wolf Pack did better with three first-inning runs.
An RBI ground out by Alyssa Thornton (1-4, RBI) scored Kristina Deal (3-4, 3 R, 3 RBI, 2 2B, HR), an error off of a ball hit by Samiya Wright (2-4, R, 2 RBI) brought home Maddie Aylesbury (RUN) to tie the game. Then with two out,s Jaci Mckindley (1-3, R, RBI) would drive in Wright to give the Pack a 3-2 lead.
The Red Devils would again take advantage of opportunities in the third, pushing across a pair of runs to retake the lead.
However, it was all about West Hills the rest of the way.
In the third, Gianna Burgin (2-3, R, RBI, 2B) with one out doubled in Katy Spargo (2-3, R) knotted the game at 4-4 and a couple of batters later with two outs Deal smashed a three-run home run over the left field fence which catapulted the Pack into the lead by a score of 7-4. Scoring on the home run were Mckindley and Burgin.
West Hills would tack on a final run in the sixth thanks to an RBI single by Wright that plated Deal.
Picking up the win for the Pack was Burgin, who went four no-hit innings of relief in which she struck out six Sweetwater batters.  Ava Goodman received the start and went two innings in which she allowed four runs while striking out four.
With the win, the Wolf Pack move to 1-0-1 on the young season and also give first-year coach Lauren Morizi her first career victory.
El Capitan 4, Christian 0
EL CAJON – A strong pitching performance by El Capitan's Makenna Burton leads to a complete-game shutout victory over the Christian Patriots at Roma Dawson field on Wednesday (Feb.22).
Burton's performance included three strikeouts as she only allowed four hits on the day.
Scoring wise it wouldn't be until the top of the third inning that the Vaqueros would take advantage of their opportunities and push across all the runs they would need.
With two outs Alana Christians would be hit by a pitch that would allow Kylee Frazier to trot home for the 1-0 lead which was followed by Stanford University-bound Ava Gall (2-3, 3 RBI, 2B) belting a three-run double to center field that would bring home Alyssa Fierro, Addison Leone, and Christians.
For the Patriots, Samantha Baca (2-3) would have a pair of hits along with Tyler Krystek (1-3) along with Lucy Sherburne (1-3, 2B) who each had a hit.
Castle Park 20, El Cajon Valley 5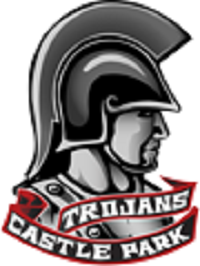 CHULA VISTA – In a contest delayed 24 hours and relocated to the South Bay, the debut of new El Cajon Valley head coach Jimmy Ross was successful from an offense point-of-view, collecting five runs in a Gold & Silver Tournament setback to the Castle Park Trojans.
MORE TO COME ON THURSDAY.