San Diego Chistian gains local rival
2023 SAN DIEGO CHRISTIAN COLLEGE
From staff and wire reports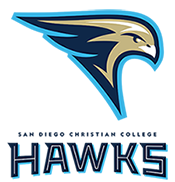 EL CAJON – San Diego Christian College faced no local compeitition in Golden State Athletic Conference play when Point Loma Nazarene University left tobecome an NCAA Division II program.
Byt in 2024-25, the Hawks will face a new local entry to the GSAC ranks.
On Wednesday (Mar. 1), SVAC officials announced the addition of University of Saint Katherine as a member school. The Firebirds are located in the North County community of San Marcos.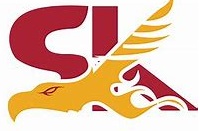 Saint Katherine will be one of four school gaining membership. The other three all hail from Arizona: Embry-Riddle Aeronautical University, Benedictine University-Mesa, and Park University-Gilbert and University.
With the loss of Westmont College of Santa Barbara to the Division II ranks, along with the loss of both GSAC schools in Northern California — Menlo and Jessup — the new-look GSAC membership will comprise of 10 schools, five in Southern California and five in Arizona.
From the GSAC press release:
President Paul Alexander of Hope International University, and current Chair of the GSAC Board of Directors said: "It is exciting to see the GSAC develop, grow and mature into a very powerful conference. I'm equally excited about the fact that the center of our focus is the character of our student athletes. In the GSAC, we emphasize the maturation of our athletes as much as winning games and championships. These new institutions joining us are a perfect fit, as they also are keenly interested in developing men and women of integrity. I can't wait to see how this unfolds."

"As the first Arizona school invited into the GSAC, we have been thrilled to see the growth of NAIA colleges in Arizona," said Arizona Christian University President Len Munsil. "It makes sense now – for geographic convenience and for the building of local rivalries — that all five NAIA schools in Arizona join with five southern California schools to create this new conference configuration. We are very excited about the future of the GSAC for our student-athletes, coaches and community, and grateful for our conference's continued emphasis on producing champions of character."

"We are excited to welcome four new members to the conference beginning in 2024," stated Commissioner Mike Daniels.  "The future of the league is bright with the addition of these universities.  Conference leadership will be reviewing the current structure of bylaws, schedules and brand over the coming months."

The GSAC was established in 1986 with like-minded institutions in Southern California.  The conference expanded its footprint to Arizona in 2012.  The 2024-25 season will see ten members in the league.  The four universities mentioned above will join current GSAC members Arizona Christian University, OUAZ, The Master's University, Life Pacific University, Hope International University and San Diego Christian College.