Liberty Lions hold 104-5 runs advantage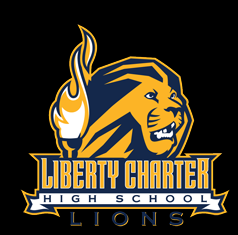 2023 EAST COUNTY PREP SOFTBALL
ECS staff report
ALPINE -At the varsity level, name the softball team with the best record among East County programs.
Before yuo name Ek Capitan (8-2 record) or Steele Canyon (6-2), one needs to take a closer look.
The proper answer is the Liberty Charter Lions, which ran their season ledger to a perfect 5-0 on Tuesday (Mar. 14), running wild over a South Bay based charter high school — the Cobras from Chula Vista Learning Community Charter.
It's not just the Lions are good, they may be good for years tocome with a series of underclassmen standouts.
In fluting control of the Cobras, junior Kylie Pruett and freshman Layla Montgomery  each registered a pair of basehits, while others hits came from junior Madison Zierman and sophomore Ava Lansford.
In the circle, no seniors could be found in the vombinrf 2-hitter. Sophomore Leah Urias went the first three innings, gaining the win despite going just htree innings because of the CIF "winning with dignity" rule (as in "do't run up the score"). The save went to junior Kylie Pruett (Jr). Both yielded just onme hit each in the ballclb's first shutout of the season.
The Lions, which has out-scored the opposition by a 104-5 count, recorded 8 runs in the first, 7 in the second, then called off the horses.
Liberty Charter caps its homestand on Thursday, hosting the Cavliers of San Diego Academy (based in National City) at 4 p.m.
Santana 14, Sweetwater 1 (5 inn.)
NATIONAL CITY – Santana High finished a sweep of opponents based in National City by swarming over Sweetwater, 13-1, on Tuesday (Mar. 14). The victory comes on the heels of the Sultans' 13-0 pasting of Bayfront Charter.
Like Liberty Charter (see above), Santana (6-1-1 overall) shoudl remian good for years to come thanksto a par of freshmen.
Leading the offense was Vanessa Ryan, who bewlted a pair of doubled for three RBI and scoring a run, while Kaitlyn Ruckle batted 4-for-5 with a double anfd scoring twice.
In the circle, pitcher Kyleigh Aeson went the distance, allowing five hits andf striking out three batters from the winless Red Devils (0-5).
Santana is back on the road Friday at El Camino.
Elsewhere, Julian dropped its season opener, while El Cajon Valley was blanked in five innings.
Scoreboard
Liberty Charter (5-0) 15, CV-LCC 0 (5 inn.)
Santana 14, Sweetwater 1 (5 inn.)
Ocean View Christian 12, Julian 7
San Diego HS 17, ECVHS 0 (5 inn.)
All other games,, ppd., wet grounds
249 total views, 1 views today