Eagles eradicate Eastlake early, 7-2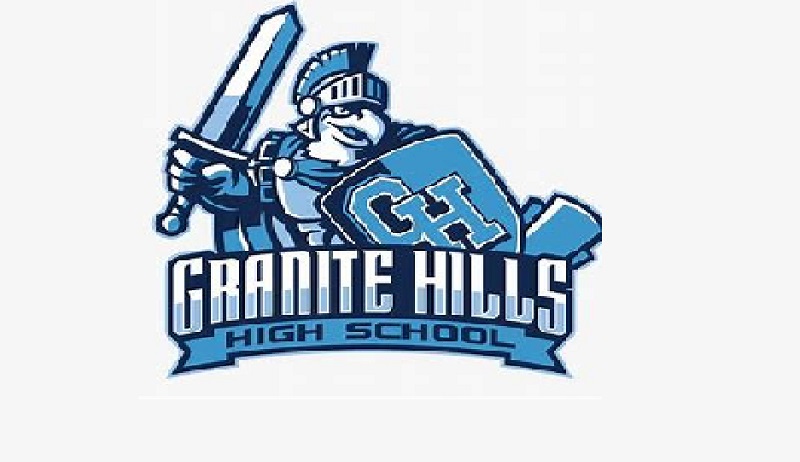 2023 EAST COUNTY PREP BASEBALL
ECS staff report
CHULA VISTA – The list continues to draw smaller.
More precisely, there are virtually no more undefeated ballclubs in the CIF San Diego Section's Division I field after Granite Hills, which just recently fell from the ranks of the unbeaten, jumped all over Eastlake.
The Eagles tallied three runs in the first two innings, mounted a 7-run cushion, then breezed to a 7-2 decision over the host Titans on Friday (Mar. 17) to end the Titans season-long 6-game winning stgreak.
The lone remaining D-1 squad with a perfect record is Rancho Bernardo (5-0 entering a game on Saturday), but don't worry: the Broncos play at Granite Hills on April 5 in Lions Tournament action.
Parker Vance paced Granite Hills (5-1) with three RBI, but everyone seemed tocontribue. Included was  Noah Figuered, who drove in a pair of rtuns,both on sacrifice flies (the firstt o left field, the second to the right side).
Eastlake was clearly not prepared to play, as the pitching allowed the first four batters to reach base, capped by a bases-loaded walk to Vance, then a sac fly by Figuered, Later in the first, Jody Macias also walked to forcein a run.
An inning later, an error, a Jacob Embleton double and a 2-run single by Vance scored Camden Sos and Embleton made it 4-0. Of course, Figuered followed with a sac fly.
Meanwhile, Nico Tomasello pitched six solidinnings, striking out 7 Titans batters.  In the seventh, Brenden Lewis struck out two and walked one to close out the triumph.
Embleton and Entrekin finished with two hits each for the Eagles.
Both Eastlake runs came on a fifth-inning double by Isaiah Lane,
In another Top 10 battle, Granite Hills host St. Augustine on Mondya at 3:30 p.m.

Christian 19, at Olympian 6
CHULA VISTA – The Christian Patriots registered multiple runs in six of their seven trips to the plate, grounding the Olympian Eagles on Friday (Mar. 17).
The contest was so one-sided, Olympian removed the statistics and game information off its GameChanger app. The Patriots also lead the all-tme series, 4-1, winning four straight.
Christian politely requested not to post the statistics.
Christian moved to 5-1 with its third straight win; Olympian fell to 1-5.
University City 0 at West Hills 0, tie (10 inn., darkness)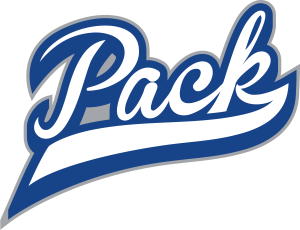 SANTEE – Capped by fve innings of shutout relief by Jack Clark, University City fired a 1-hit shutout against West Hills — yet had nothing to show for it.
West Hills matched the Centurions with its own display of shutout pitching, meaning 20 innings were pitched (10 for each ballclub), buyt the eventual winner was darkness in a scoreless tie.
It was the poorest offensive output for the Wolf Pack since Valhalla's J.J. Ingarssia (SDSU) fired a no-hitter at them in 2019. However, Pack pitcher obviously fared well, too.
West Hills starter Eron Drake tossed six shutout innings before the pitch count ended his stint on the mound.Drake struck out seven Centurions battters. Then Shane Stevens allowed just one hit in his four innings, striking out four Cents.
The lone West Hills hit was registered by left fielder Joey Monetti, the No. 9 batter, with a leadoff single in the sixth.
UC's Mateo Torres collected three hits He was also the second of three pitchers, , going two frames with two strikeouts.
West Hills has now gone 17.1 innings without allowing a run.
Monte Vista 9, Foothills Christian 6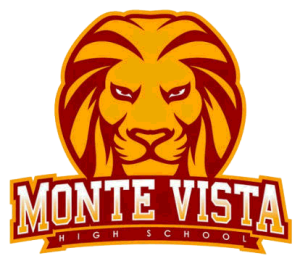 SPRING VALLEY – In a crazy sixth-inning slugfest, Foothills Christian rallied with a pair of runs to move even at 6-all, but host Monte Vista answered with a 3-run rally to kncok-out the Knights, 9-6, on Friday (Mar. 17).
Monte Vista moved to 3-4 overall and can move above the .500 plateau with a pair of contests against South Bay competition nextweek.
Foothills Christian has been in every game, yet are winless in six starts.
The Knights pulled even on a passed ball for a run, then a clutchm two-out single by Dustin "Dusty" Baker.
However, the Monarchs quickly countered on a 3-run double by Tyler Lemen  with two outs, giving him 4 RBI for the contest.
Relief pitcher Cian Ketterer then set FCHS down in order to close his 1.2 frames of shutout ball to collect the victory.
Baker batted 2-for-3, but teammate Zach Ortiz did even better, batting 3-for-4 and scoring a run.
The Monarchs' Oscar Ortega went 3-for-4 with three runs and an RBI, while  Leman and Gavin Daley added two hits each. The ballclub can reach .500 on Saturday at 1030 a.m. with a game at Chula vista (2-6).
Point Loma 8, Steele Canyon 5
POINT LOMA – All preseason reports indivated that Point Loma would field a strong ballclub, but the Pointers did little to proveit over the first two weeks of the season.
Just the luck of the Grossmont Conference that the anticpated Pointers would take the field.
The pitching showed itself with four shutout innings, then the offense woke up to the tune of six runs in the fourth to open the coring, taking out visiting Steele Cajon, 8-5.
The Cougars mnade a game of it with four runs in the fifth to move to within 6-4, but Point Loma immediately ansswered with a par of additional runs to put away the victory.
Nicolas Trejo and Ruben Guzman both drove in two runs for Point Loma (4-3) which overcame a 1-3 start with its third consecutive triumph. Next week, they meet Santana and Helix.
Steele Canyon is again level at 4-4 overall. At least the offense matched its second0best runs output of the season after senior Tommy Molina stroked a 3-run double and senior Caleb Entrekin batted 2-for-3. Ethan Browne also doubled.
St. Augustine 7, Helix 6
KEARNY MESA – The Helix Highlanders were poised to garner their first victory of the season. However, St. Augustien isn't ranked in the Top 10 for nothing.
The Saints (6-1 overall) scored twice in the bottom of the seventh inning to post a dramatic 7-6 walk-off victory over the Scotties on Friday (Mar. 17) at Hickman Field.
What hurts even more for Helix (0-6) was scoring twice in the sixth to finally grab a late-inning lead, but the bullpen failed to hang on.
St. Augustine is now 1-1 in a 4-game stretch against Grossmont Conference schools. They dropped the opener to Steele Canyon, 2-1, earlier this week.
Saints senior MJ. Sweeney finished with three RBI.
It's the poorest start for Helix this century; they opened 0-6 in 2008 before winning. The sixth loss also occurred on Mar. 17.
Compiled by Senior writer Nick Pellegrino.
Scoreboard
Granite Hills 7, at Eastlake 2
Christian 19, at Olympian 6
Monte Vista 9, Foothills Christian 6
University City 0 at West Hills 0, tie (10 inn., darkness)
Point Loma 8, Steele Canyon 5
St. Augustine 7, Helix 6 (walk-off)
Westview 14, Ramona 3
Anza-Hamilton 8, Borrego Springs 0