Destin's Destiny lifts Santana over Henry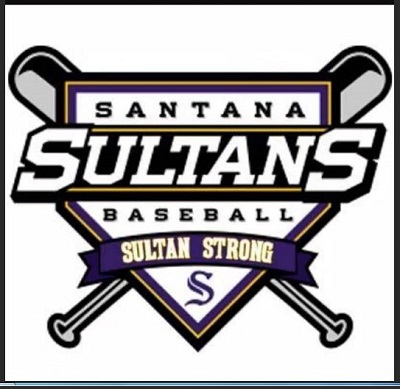 2023 EAST COUNTY PREP BASEBALL
ECS staff report
DEL CERRO – To turn a phrase, one might say that Santana starting pitcher Destin Allex-Fox was "destined" to capture the Sultans road victory at Patrick Henry.
Before ever taking the mound for Saturday's (Mar. 18) contest, Allex-Fox was staked to an early 6-0 lead through a half-inning of play. All the senior needed to do eas throw strikes, then everything else would fall into place.
So Allen-Fox simply fired a series of strikes every inning — no need to bother with those deliveries called "balls" — striking out 8 Patriots batters and facing just two batters above the minimum in a 1-hit shutout triumph, 7-0.
The lone hit was a double by junior Eddy Gomez, Patrick Henry's top hitter so far this season. The other batter reached on an error. Otherwise, it was clear sailing for Allen-Fox, especially when eading by a half-dozen runs before ever taking the mound.
How easy was the performance. Even head coach Rigo Ledezma didn't need to make a post-game comment. Meanwhile, PAtriots players may have been asking their ciach why they even playing ball on a weekend.
With the Patriots seeming not interested — or getting so well dominated — Allen-Fox gained time to worry about his hitting. While lowering his earned-run average to 0.88, he was the lone player for either side with multiple hits with two, driving in a run.
The early cushion was provided by junior Austin Foley , who blasted a two-run double in the early onslaught.
Other RBI were provided by junior Lucas Kelly, and a trio of seniors — Caden Corderman, Alex Giles and Foley.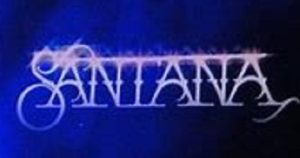 Santana, in snapping a mild 2-game losing streak, moved to 4-2 ovrall, hosting Point Loma on Monday at 3:30 p.m.
Patrick Henry (2-4) is at Helix on Monday, then host Granite Hills on Wednesday.
 ECVHS 11, Will C. Crawford 7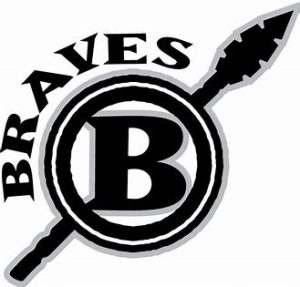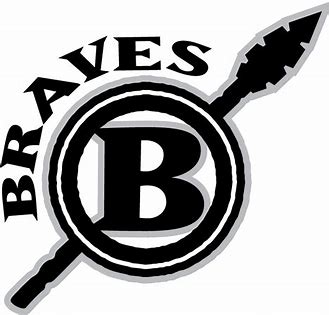 EL CERRITO – El Cajon Valley left fielder Diego Robles drove in three runs while six others postd an RBI each, lifdting th Braves past the Crawford Clts,11-7, in Saturday's (Mar. 18) non-league ballgame.
The victory was the first of the season for ECVHS (1-2).
After the Brasves were held to just a single run over their first two starts, the coaching staff took advantage of the recent rash of rain-outs and sent the troops to the batting cages. The result: 11 runs on 12 hits to overcome an early 2-0 deficit to score in the next four frames, includng four markers in the second inning to secure the lead for keeps.
More than half of the Braves'; hits went for extra bases, including a triple from Rikki Ortiz. A series of doubles doubles were collected by Matias Herrera, Malachi Michalek, Christian Presiado and Paul Rodriguez Paleyo.
Meanwhile, ECVHS pitcher Matias Herrera overcame a roiugh start — four unearned runs in the first — to yield just one earned run over four innings of work to garner the victory.
Ortiz then tossed the final three frames, also allowing just three hits to collect the save.
Others to contribute were Jorge Vargas andleadoff bater Matias Herrera, both scoring twice.
El Cajon Valley (1-2 overall) continues its homestandMonday against Kearny,then they go to Hoover on Friday at historic Ted Williams Field.
Valhalla 11, Mira Mesa 8
RANCHO SAN DIEGO – Following a pair of shutouts, the pitching staff for the Valhalla Norsemen were due for some regression,  Despite a pair of 4-run leads, Mira Mesa was one swing away from taking the lead in the seventh inning.
Luckily, the defense saved the day.
With twoMarayders runs already in on a bases-loaded walk and a single, a basehit could've tied the contest,, or a grand slam would give them the lead.
However, Norsemen third baseman Aidan Treltas was able to field a grounder headed for the left-field corner. Treltas has choices, like step on the bag and throw to first base, but instead firer home to catcher Treltas to cut down the lead runner.
However, Wheeler possessed enough time to relay the ball to first baseman Julian Jerjees for the game-ending double play, giving the Norsemen an 11-8 decision over Mira Mesa.
Valhalla pitched allowed fivew hitsand four walks when Mira Mesa scored three times in the fifth, then twoin the seventh before the defense bailed out the pitching staff.
Meanwhile, the Norsemen offense continues to show imprvement.
Jerjees batted 3-for-4 with three RBI and scoring twice, while No. 7 batter Michael Hedges also registered tree RBI on a pair of basehits for Valhalla (5-1) to win its fourth straight — all against City Conference opposition.
For Mira Mesa (2-4), leadoff hitter Khalil Grahamand pinch-hitter Ethan Morton recorded two RBI each.
Monte Vista 4, at Chula Vista 3
CHULA VISTA – Monte Vista reached the .500 mark after eight ballgames for the first time since 2019 by nipping the host Chula Vista Spartans, 4-3, on Saturday (Mar. 18)).
The contest was level at 2-all through six innings, but the Monarchs scored twice in the seventh, then needed to hang on over the final seconds tropreserve the decision.
In an extremely long stint by a relief pitcher, te Monarchs' Tyler Lemen came out of the bullpen to face 11 batters over two innings. He allowed just one hit without issuing a walk, but a few hit batsmen extended both of his innings.
Still, Lemen job the job done and the save for starter Jacob Schweizer, a junior who struck ouit six Spartans batters over his five frames.
On offesne, David Aceron, who juast has his East County-best 6-gaeme hitting streak snapped, bounced back with two more hits and an RBI to lead Monte Vista (4-4 overall).Included was a double.
Other RBI hits for the Monarchs were provided by Lemen and a pair of juniors — Jacob Schweizer and Niko Heidt.
Gavin Daley matched Aceron with a pair of basehits for the Monarchs.
Monte Vista contiues tournament play against Soth Bay schools with two contests next week, hsting SD-Southwest on Tuesday, then heading to Castle Park on Thursday.
Chula Vista (2-7) saw starting pitcher Guillermo Romero allowed just three hits over 5.2 inning, but left with a no-decision.
Other Scores
Canyon Crest 7, at Ramona 3
Longmont (Colo.) 7, at Foothills Christian 5
196 total views, 1 views today