Can't win, can't lose: Hawks split 'em all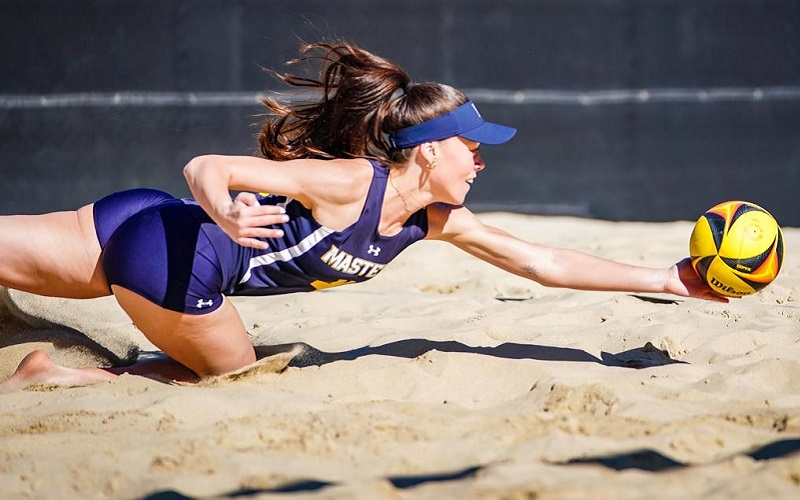 A spectacular dig by a player from The Master's University / GSAC courtesy photo
2023 SAN DIEGO CHRISTIAN COLLEGE / Baseball, Softball & Women's Beach Volleyball
ECS staff report
MT. HELIX – Considering the season-long record for the San Diego Christian College spring sports teams — baseball, softball and women's beach volleyball — the Hawks consider Saturday (Mar. 25) to be a success since all three athletics competitions gained splits in a day fulled with either two games or a pair of matches.
It may not have been a winning day, but a series of three slits beats losing any day.
Women's Beach Volleyball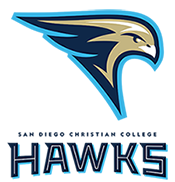 HUNTINGTON BEACH – For those smart enough to realize that when the schedule listed the matches to be held on the "Magnolia Ave. beach courts," it ment the counts in "Surf City USA" in Orange County and not any courts in Santee or El Cajon. It was at this location where San Diego Christian College came the closest to gaining a week.
On Saturday (Mar. 25), the Hawks swept Life Pacific University, 5-0, then fell in a close match to The Master's University, 3-2.The Mustangs are listed among the honorable mention in the NAIA national coaches poll.
However, the Mustangs' win did not rely on the final pairs match, taking pairs matches at flights 1, 2 and 4, in 2-game sweep to clinch the match. Meanwhile, SDCC could only sweep at No. 3 pairs, with Megan Flores and Kayli Barrera dominating, 21-11, 21-11.
Although the match was race to three was over, unlike tennis, the teams finished the match and did not issue a walkover. Thus, the 5th-flight match continued after splitting sets.
In the exciting third set, a tie-breaker was needed to finally determine a winner, as the Hawks combo of Ana Kaohi and Brianna Martindale eventually took the victory, 21-16, 18-21, 18-16.
San Diego Christian College's regular season is now complete. They wait on word to see if they quqalify for the Golden State Athletic Conference Championships, slted for April 5-6,also at the Magonlia Avenue courts.
Women's Softball
SANTEE – San Diego Christian College third baseman Bri Humphries belted a pair of home runs, as the Hawks women's softball snapped a 7-game losing streak by upending Arizona Christian, 4-3, in Saturday's (Mar. 25) first game of a Golden State Athletic Conference doubleheader.
The Firestorm took the nightcap, 8-0. The contests were relocated one block to Santee ASA's Melody Field at Town Center Community Park rather than the usual home location of Sportsplex USA.
Behind Humphries, the Hawks built a 3-0 lead through three innings in the opener, then needed to hang on for the victory, as the rest of the twinbill belonged to the Firestorm, which answered back with10 unanswered runs.
In the first, right fielder Lisette Mejias, accepted a one-out walk, moving to second on a sacrifice bunt by  center fielder Maya Abrego. With an open base, Ariona hristian elected to pitch to Humphries, who tagged a pitch over the fence in center for a 2-0  lead.
In the third, again with an open base, ACU again pitched to Humphries, who again went deep to center for a 3-0 advantage.
The Firestorm answered with runs inthe fourth anf sevfent hinnings, but Hawks pitcher Amaryssa Medina  finished her compete-game effort on a pop out then a ground ouy, bth to shortstop Emily Lonetree.
FOr Humphries, her two homers doubled her season total to four. It was also a career-high for the freshman with her three RBI. She is no batting .481 in a dozen contests since joining the ballclub after the conclusion of the women's basketball season for the multi-sport athlete.
In Game 2, ACU pitchers Trinity Lawson and Haley Jackson combined on a 7-hit shutout.
The Hawks are now 5-12 overall (2-7 GSAC). They have twinbills slated for Tuesday at Antelope Valley on Tuesday, then back to Sportsplex USA for a Friday GSAC pairing with with Hope International.
Baseball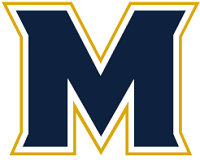 CHULA VISTA – A 3-run homer by Jake Luther in the first inning is all that San Diego Christian College would need, knotting a 3-game series with The Master;s at one game each following a 6-2 victory in the tart of Saturday's (Mart. 25) GSAC doubleheader at Southwestern College.
However, the Mustangs bounced back to win the series with a 4-2 decision in the second contest.
Luther, the Hawks third baseman, came up with two down and runners on first and second base in designated hitter Matt Beckworth (single to center) and catcher Alec Arnone (single to right) Luther then sent a drive to left for a 3-0 lead.
For Luther, it was his fourth homer of the season as he squaleda season-best with three RBI. He also has 8 RBI in the last four outings, raising his season batting average to .416 for the juior from Kihei, Sialnd of Maui, Hawai'i.
Hawks starting pitcher Brock Arnold fired seven solid innings, stiking out 8 Mustangs batter.  Chandler DeJong followed with two no-hit innings of relief.
In the second game, both teams scored ticein the first — incuding a two-run homer by catcher Alec Armone — but The Master's survived.
Armone re-gained a chare of ballclub leadership in home runs withfive,  catching senior Tre Pankratz.
San Diego Christian is now 6-20 overall (5-8 GSVA). The masters' moved to 18-9 (6-7 GSAC) to remain one game ahead of the Hawks in the race for a GSAC Tournament playoff berth.
Scoreboard
Baseball
San Diego Christian College 6, The Master's 2
The Master's 4, San Diego Christian College 2
Women's Softball
San Diego Christian College 3, Arizona Christian 2
Arizona Christian 8, San Diego Christian College 0 (5 inn.)
Women's Beach Volleyball
The Master's 3, San Diego Christian College 2
San Diego Christian College 5, Life Pacific 0
The Master's 4, Life Pacific 1