Battle of the best: Vaqueros top Eagles
2023 EAST COUNTY PREP SOFTBALL
By Adam Paul
LAKESIDE – Teams always want to end the month on a high note, especially if the month ends on a Friday as a weekend is always better with momentum heading into the next set of games and.
This is exactly what happened out Friday (Mar. 31).
Late in the contest and pretty much being shut down offensively, something clicked for the El Capitan Vaqueros , stroking  four straight hits including senior Ava Gall crushing the big blow with a three-run blast to right field to stun Granite Hills, 4-1, in the Grossmont Hills League action.
Granite Hills (8-2 overall, 0-1 GHL), which had not lost since March 4, were on their way to another victory as Kaleigh Bauer was shutting down the offensiveof el CapITAN (11-1, 1-0 ghl).
The visiting Eagles would score what would be their only run in the third when Peyton Wells drove in Kailey Sandoval for the 1-0 lead.
With the slim lead and it looking like it would hold up, the Eagles were looking good until the Vaqueros with  flipped the switch and countered with four straight hits.
With one out, Shelby Vars laced a single to center field, then would be lifted by Reese Danzack as a courtesy runner,. Shew adcvanced to second base on a bunt single by Ciara Bernadini.
Now with runners on first and second and still only one down, the Vaqueros' momentum continued as Addison Leone tied the game with a lined double to right field that allowed Danzak to come around from home from second.
Gall  then turned on a 1-0 pitch, belting her sixth home run of the season.
Despite a pair of hits in the top of the seventh byJenna Heynal and Sofia Mujica, Vaqueros starting pitcher Mankenna Burton would shut down the Eagles for the victory.
In the loss for the Eagles, Bauer went six innings allowing four runs on five hits and striking out three.
For the Vaqueros, Burton picked up the win as she tossed seven innings allowing one run on six hits and striking out five.
West Hills 12, Grossmont 5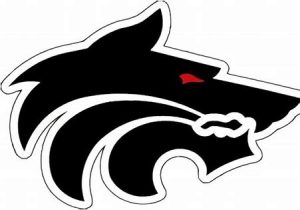 FLETCHER HILLS – Nine runs scored by the West Hills Wolf Pack over the final three innings really solidified things as they rode the offensive momentum to a convincing 12-5 victory over the Grossmont Foothillers in Grossmont Valley League action on Friday (Mar.31).
The Wolf Pack  (9-5-1 overall, 1-0 GVL)  would get on the board first thanks to an error by the Hillers allowing Maddie Aylesbury who led off by being hit by a pitch and proceeded to steal second base for a 1-0 lead.
A couple of innings later in the third Aylesbury again made her mark as she singled with two outs and stole second and would come into score on a base hit by Sophia Martinez to give them a 2-0 lead.
However, the Foothillers would come up with their own little two-out momentum stealer as Jade Daley reached on an error which allowed Carleigh Wenck who was hit by a pitch to lead off the inning to pull within 2-1, Eliana Vasquez followed with a single to left field to put runners at first and second, Rylee Nimitz would come into run for Vasquez.
The Hillers now with runners at first and second and still two outs looked for more and got it as Katelynne Parent roped a two-run double to right field to take the lead 3-2. Scoring on the double were Daley and Nimitz.
But, the Pack would steal the momentum back as they would tie things up in the top of the fourth inning.
Back-to-back singles by Katy Spargo and Samiya Wright, and a couple of batters later Gianna Burgin loaded the bases with a base hit. Raelyn Gagnon came into courtesy run for Wright and Ava Goodman reached on a fielder's choice which led to Spargo being thrown out advancing to third base.
The next batter Faith Balisteri would tie the game up as she lifted a ball deep enough for Gagnon to tag up and race home for the run.
The Pack would go on to retake the lead in the fifth inning thanks to Martinez who drove in Amaya Angeli and the groundball out by Spargo that scored Aylesbury to make it 5-3.
Grossmont (2-7, 0-1 GVL) would scratch a run back in the bottom of the inning thanks to Daley who belted a solo home run her third of the season over the center field fence to pull within 5-4.
Only leading by a single run the Pack needed insurance and they were able to cash in as Aylesbury drove in a run, Martinez drove in both Angeli and Aylesbury and Spargo would deal the big blast as she belted her second home run to center field for a two-run shot scoring Martinez to extend the lead even further in the sixth inning to 10-4.
The Hillers would push across a run in the bottom of the inning when Daley hit a ball that was misplayed allowing Wenck to score which made it 10-5.
Vasquez for the Hillers took the loss as she tossed five and third innings giving up nine runs on thirteen hits and struck out two, Parent came in and finished things out going one and two-thirds innings giving up three runs on three hits.
For the Pack,, Goodman went the distance as she tossed seven innings giving up five runs on twelve hits while striking out five.
639 total views, 2 views today