Christian pitching: Big candidates list
2023 EAST COUNTY PREP BASEBALL
By Nick Pellegrino
ECS Senior writer
SCRIPPS RANCH – Twenty-four houts after Christian High pitcher Brody Gundert ended the 6-game winning streak of Scripps anch, Patriots pitcher Ashton McCurty made the decision who is the ballclub's top pitcher even more convoluted.
On Tuesday (Apr. 11), Ashton McCurty topped Gundert, but only slightly, by firing a 5-hit shutout to lead Christian to a 3-0 decision over Scripps Ranch to take a 2-0 series lead in the battle between what preseason procrastinators believe are the top programs in the Eastern League.
The Patriots (9-6 overall, 2-0 league) are tied for first with La Jolla, which is also up in its series with Mission Bay. .Clairemont has the bye this week, opening its league slate against Christian.
MCurty "only" struck out three Falcons batters,– the Patriots fanned 14 batters in Monday's series opener — yet needed just 77 pitches to retire batter-after-batter on a series of ground balls and shallow fly balls
"We all just have to pitch and do the job," noted McCurty. "As long as we all do our job, we'll keep on winning and that is the goal."
Only two Scripps Ranch batters hit the ball with any punch.
The first was a second-inning leadoff double by designated hitter Alex Seiff, but he was erased on an inning-ending double play by Patriots shortstop Landon Reid, who fielded a grounder, tapped second base, then threw to Benji Molina at first base.
Molina, a freshman and one of the younger brothers of Steele Canyon slugging catcher Bobby Molina, then converted the best individual effort of the contest. A Falcons batter sent a line drive, ticketed for right field, but Molina made a over-the-shoulder, back-hand grab to open the fourth.
Christian also converted a double play in the sixth, with Reid this junior sending the ball to second baseman Shane Bailey, who then fired to Molina.
"Landon — he's a transfer from Eastlake — made some nice plays," noted McCurty. ""And Benji at first base made a great play to get the out. And he's only a freshman."
For Reid, it was one of first outings since the transfer.
Along with the assistance by the defense, despite the absence of injured standout pitcher Vaughn Major, the list of Christian pitchers seems to be growing, not shrinking.
Meanwhile, the Patriots have already faced quality pitching themselves.
"Playing a level up at the Lions Tournament will really help us in the long run," Mitchell added. "We now realize we can compete with teams like those and can be successful."
However, the current questions remains: can opponents deal with Christian's pitchers?
The Patriots scored single runs once in the second and twice in the third.
Molina scored the game-wining run after his one-out single, coming home on the game-winning RBI, a two-out double to right by left fielder Peter Zacharzuk.
An inning later, three consecutive singles — the first two by Bailey and third baseman Johnny Rocco, then a wild pitch — was capped by a 2-run basehit by Major, the designated hitter.
For Scripps Ranch, which entered league play with a 9-2 overall record, fell to 9-4 (0-2 league) despite Jordan Green registering two of the Falcons' five basehits.
Elsewhere
Foothills Christian 6, San Diego HS 4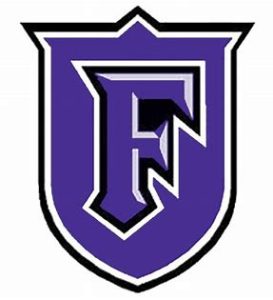 EL CAJON – Over the first mont of the season, Foothills Christian always seemed to find a way to lose. Now following a completely different script, the Knights can do nothing but win.
After allowing a 3-run lead slip away in sixth sixth inning Tuesday (Apr. 11), Foothills Christian bounced back with a pair of runs in the home-half of the frame to knock off visiting San Diego High, 6-5, in non-league action at El Cajon Valley.
Stephan Janik posted the game's decisive batted ball for the secons straight contest. Although the play wasn't officially an RBI, no one on the Knights was complaining on his less-than=dramatic batted ball.
First, After Zach Ortiz belted a one-out double, then scored on an error to level the contest at 5-all. Ezra west singled, then took three bases when a ground ball by Janik was booted by the Cavers second baseman and everyone simply kept running to re-claim the lead.
Moments later, West took the mound, posting a 1-2-3 frame while striking out a pair of Cavers batters to register the save.
Joe Famolaro pitched three innings of relief to garner the win. Although he allowed the four SDHS runs in the sixth, they were all unearned runs as Foothills Christian suffered with its own defense, commituing five errors.
Colby Johnson pitcher the first three frames, allowing just one unearned run,but left with no-decision.
On offense, Jack Morgan batted 2-for-4, with two RBI and scoring twice. Ortiz andJohnson also added a pair of hits each.
Foothills Christian (5-11), which is 5-2 since sweeping a league doubleheader from Orange Glen, returns to action Friday on the road, meeting Chula Vista-High Tech High at their diamond in Bonita.
Cathedral Catholic 4, at Patrick Henry 3
DEL CERRO -In a showdown series for the Western League lead, the visiting ballclub came outin front for the second straight game, as Cathedral Catholic won at Patrick Henry, 4-3.
The Patriots scored twice in the sixth inning before the Dons were able to shut the door. The teams are now 1-1 with the series rubber game slated for thurday in Carmel Highlands (northwest San Diego).
Dons speedster Jayden Ysais belted a two-run triple in the third inning in taking a 3-0 lead. Both sides then traded single runs before the Patriots made their big move in the sixth.
The Dons caused their own problems by sandwich a hit batsman around a pair of walks to load the bases with no one out.
Junior catcher Jack Giordano followed with a ground single to the left side, senior right fielder Ryan Ruch lifted a sacrifice fly to move within a run
An error by the Dons re-loaded the bases, but then the defense corrected intslef with an inning-ending double play on a comebacker to the pitcher, who started a n a home-to-first twin-killing.
In the seventh, the Dons survived a two-out walk to a combined 2-hiiter by pitchers Trey Telfer (5 IP, win) and Winny Venverloh (2 IP, save). Both  juniors. each allowed one hit; the other PHHS hit was a single by Carter Lockwood in the third.
Patrick Henry moved to 6-7 overall; Cathedral Catholic rises to 10-5.  In the other Western series, Madison and St. Augustine are also level at 1-1, creating a four-way tie for the top spot, while Point Loma has yet to start league play. The Next week, the Pointers open with the Patriots.
Ocean View Christian 19, at Mountain Empire 16
CAMPO – Mountain Empire ipened its Summit League baseball schedule with a wild, high-scoring contest with ocean View Christian, falling to the Patriots, 19-16, on Tuesday (Apr. 11).
The combined 35 runs is the highest-scoring contest by the RedHawks in 10 seasons. Previously, they fell to Lincoln, 21-20, just over a decade ago on Mar. 4, 2013.
Oceanside View Christian (5-1 ovearll, 1-1 league) broke a 3-3 ballgame with six runs in the second inning, then added nine more in the fourth to build a 18-6 cushion. Andrew Villalobos batted 3-for-3 with three runs and four RBI.
However, Mountain Empire (2-4, 0-1 SL) rallied back by scoring 10 runs over the final four frames, including four markersin the seventh before the Patriots finally endured.
Mountain Empire may have dropped its league opener, but Ocean View Christian lost its previous game to Bayfront Charter, which dropped Tuesday's game to Chula Vista Community Learning Center –it means anyone can still take the pennant.
Mountain Empire will be the guest for the Chula Vista-High Tech league home opener on Thursday, with a special early 1 p.m. first pitch.
Hilltop 13, El Capitan 2
LAKESIDE – The weekend holiday seemed to continue for El Capitan, which came out totally unprepared for Tuesday's (Apr. 11) non-league game in falling to visiting Hilltop, 13-2, at Hostetler Field.
The Lancers tallied all of their runs over the final five innings, including five in the seventh in the runaway victory.
For the Vaqueros (11-5 overall), senior Wyatt Carrillo and junior Brody McAuliffe collected RBI singles, otherwise,m it was a long, long afternoon, The pitching staff and now allowed 25 runs in the past two outings.
Hilltop (6-8), following an extra-inning setback to Mission Bay, has not captured three straight ballgames.
Scoreboard
Western League
Christian 3, at Scripps Ranch 0
La Jolla 3, Clairemont 0
Western League
Cathedral Catholic 4, at Patrick Henry 3
Madison 10, St. Augustine 9
Non-League
Foothills Christian 6, San Diego HS 4
Hilltop 13, at El Capitan 2
Summit League
Ocean View Christian 19, at Mountain Empire 16
Avocado East League
Rancho Buena Vista 10, Ramona 5