Similarities abound for both Patriots
2023 EAST COUNTY PREP BASEBALL
ECS staff report
EL CAJON – On Wednesday, the Christian High softball team finished in a weird circumstance. The Patriots game with Eastlake and another contest in tournament rain make-up action both were tied after seven innings. However, all four coaches agreed not to continue into extra innings because of tie-breaker rules.
On Thursday (Apr. 13), the situation wasn't quite so extreme in baseball, but it surely made a difference in league standings.
Christian in the Eastern League and Patrick Henry in the Western League both played to scores of 3-1. The difference: Christian's win moved them into sole possession of first place, while Patrick Henry quickly dropped from a share for the top spot and down into fourth.
Here's how:
Christian 3, Scripps Ranch 1
EL CAJON – In order for Scripps Ranch to move back into contention for the Eastern League pennant, the Falcons would need a fast start in order to avoid being swept by the front-running Christian Patriots.
And they did, with Scripps Ranch scoring in the second inning. Still, it did not matter.
Patriots sophomore pitcher Luke Bailey tossed a 4-hitter, striking out six Falcons to complete a sweep of the three-game series.
Scripps Ranch was desperate in gain the lead anyway they could, finding a way when they attempted a double steal, With runners at the corners with two down, the runner at first base took off, but while the ballwent in that direction, Dan Herrera scored before the out on the rundown ended the inning.
Afterward, the ballgame belonged to the Patriots, scoring twice inthe third, then again in the fourth.
Christian took the lead, set-up by a pair of one-out walks.
Johnny Rocco singled to right field to score Ashton McCurty to level the core. Vaughn Major singled to load the bases, then Xavier Farnum lifted a sacrifice fly to center to bring home the go-ahead run in Shane Bailey..
.The only other trouble for Luke Bailey came in the fifth, with two singles and a walk loading the bases. However, Bailey escape on an inning-ending pop out, starting a string of 2,1 hitless innings to cap the victory.
Christian finished with onlyfive hits, yet still handed a hard-luck loss to Falcons pitcher Noah Kindem, who allowed just four hits in five frames.
The Patriots (10-6 overall, 3-0 league) next meet Clairemont in a three-game set; it's the league openers for the Chieftains. The first game is Monday from "Ridgemont" High.
Scirpps Ranch, which entered league ply at 10-4, fall to 10-6 (0-3 league).
Cathedral Catholic 3, Patrick Henry 1
CARMEL HIGHLANDS -Cathedral Catholic pitcher Michael Podstreleny carried a no-hitter into the sixth inning, lifting the Dons to a 3-1 decision in Thursday's (Apr. 13) rubber-game of a three-game Eastern League series played at Manchester Filed.
Podstreleny finishe d with a 1-hitter, with the early run coming on an error in the second inning.
The lone Patrick Henry hit saw shortstop Eddy Gomez, the No. 9 batter, line a 3-1 pitch to left field for a clean basehit.
The Patriots received an early break when Jack Giordano took two bases on his lead ground ball which was thrown away down the right-field line.
Ryan Ruch placed a sacrifice bunt to move Giordano to third, then he raved home with the game-tying run on a ground ball up the middle which left the Dons shortstop with no place to throw except first base. Cody Cappelletti receiving credit for the RBI.
However, the Dons immediately answer with what proved to be the game-winning run a bases-loaded error in the home-half of the inning.
The Dons insurance run in the fourth also came on a ground ball. With one down, freshman Hunter Harrington also hit a grounder which did not allow an infielder to throw home, allowing Cole Thomson (lead triple to right) score for a 3-1 advantage.
Cathedral Catholic (11-5 overall, 2-1 league) is tied for the league lead with diocese rival St. Augustine. The Saints nipped Marison, 6-5, after both teams scored three times in the seventh inning before host Saints won in walk-off variety at Hickman Field.
Patrick Henry (6-9, 1-2 league) sits one game back,next meeting Point Loma (7-7-1) in the Pointers league opener.  The three-game set opned Monday at Henry.
Elsewhere
Rancho Buena Vista 9, Ramona 2
RAMONA – Front-running Rancho Buena Vista scored in every inning, book-ending two run rallies in the first and seventh innings with single runs in every other frame to down Ramona, 9-2, in an Avocado East League ballgame.
Pitchers Shay Todd (6 IP) and Ryan Sanchez (1 IP) combined on a 4-hitter for RBV. Both are juniors.
For the Bulldogs, designated hitter Tait Karlson, the cleanup batter, slugged a lead=off home run in the fourth, His shot to left field was his first of the season.
The Longhorns (7-8 overall) are 3-0 in league play and remain tied with San Pasqual on tip of the AEL. Ramona (2-14) remains winless in thee league starts, standing a half-game behind Oceanside and San Dieguito (0-2-1 in AEL) after those teams played to a tie earlier in the season.
The 'Dawgs and the 'Horns ballclubs meet again on Saturday in southern Vista, starting at 10 a.m.
CV-High Tech 4, Mountain Empire 1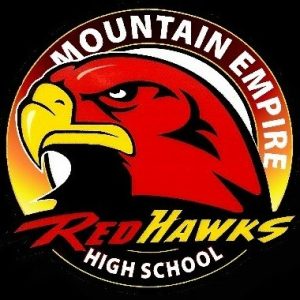 CHULA VISTA – For several years, Mountain Empire has petitioned the CIF-San Diego Section to be relocated to the SUmmit League, which is filled with schools in the South Bay area.
So far, the mve has yet to work in baseball.
On Thursday (Apr. 13), the RedHawks wee limited to just five hits, falling to 0-3 in Summit play after falling to front-running Chula Vista-High Tech, 4-1
Storm junior pitcher Andre Inda fired six strong innings, then sophomore Andre Skiles did not allow a hit in the seventh inning to garner the save, keeping his side on top of the standings at 2-0.
The offense saw senior Carlos Quinones belt a solo homer out of the Sweetwater Valley youth baseball field. The blast was his first of the season and the fourth in his 4-year varsity career.
Mountain Empire (2-5 overall), which has dropped five straight following a fast start, return to the South Bay on Tuesday, but for anon-league game. The RedHawks will meet the Sharks of Bayfront Charter. Check withthe school on game location — itg might be played at Mueller Charter or another neatby facility (thus, the starting time may also vary).
Scoreboard
Eastern League
Christian 3, Scripps Ranch 1
La Jolla 6, Clairemont 5 (walk=off)
Western League
Cathedral Catholic.3, Patrick Henry 1
St. Augustine 6, Madison 5 (walk-off;both teams scored three times in the seventh)
Summit League
CV-High Tech 4, Mountain Empire 1
Avocado East League
Rancho Buena Vista 9, at Ramona 2