Monarchs seek first crown in 26 seasons
2023 EAST COUNTY PREP BASEBALL / GVL & Small Schools
ECS staff report
SPRING VALLEY – The Grossmont Valley League standings possess a new look erly early league schedule.
Monte Vista, which hasn't captured a league pennant in more than 25 tears, finds itself on top of the table at 2-0 following Friday's (Apr. 14) one-sidd decision over Mount Miguel.
Sure, it's two games ballgames into the slate, but when the last title occurred when the Monarchs won four straight from 1994-97, you'll celebrate anything resembling an opportunity to capture a cherished flag.
The top seven players in the Monte Vista batting order all drove in tuns, including three RBI from both shortstop Tyler Lemen and right fielder Jacob Schweizer. Caleb Taa-Jones also nocked in a pair.
The ballgame was scoreless throgh four innings, then the offenses for both sides awoke, incouding four markersw by MVHS in the fifth, all on consecutive bases-loaded walks The runs were all unearned, coming after two were down as the rally started on an error to the leadoff batter.
In the sixh, Schweizer drilled a two-run double.  And in the seventh, David Aceron drilled a run-scoring double to right, immediately followed by Lemen's 3-run blast to left.
Mount Miguel displayrf its share of power, too.
Matadors senior David Keller, who started the season at shortstop but now plays at second base, slugged a home run and a triple, good for two RBI. Keller led off the sixth with his shot to left, then belted his sevnth-inning triple over the head of the cneter fielder.
However, by the time Keller started the Matadors bats, Monte Vista potcher David Rodriguez was sitting on a 7-0 cushion.  "D-Rod" struck out six Matadors batters in as many innings..
Monte Vista (9-7 overall, 2-0 GVL) next starts to face the meaty sectionof the league schedule,  facing Valhalla on Tuesday in the final of three straight road games offered by the GVL schedule-maker.
Mount Miguel (5-10, 0-2 GVL) is off for almost an entire wee before hosting El Capitan and West Hills next Thursday and Friday,'
El Capitan 1, Valhalla 0
LAKESIDE – Two Grossmont Valley League contest for El Capitan. Two shutout victories by the Vaqueros pitching staff.
Considering how young the arms on El Cap have been in recent years, the back-to-back blankings is impressive, especially considering how the most recent shutout came against Valhalla, the preseason choice to take the league title.
This time, it was the arm of Brody McAuliffe which completed rhe feat, raising his varsity career record to a perfect 20-0 (4-0 this season) by stopping the Norsemen on four hits 1-0.
McAuliffe struck out just four Orange Nation batters with a walk yet only faced three batters above the minimum as Valhalla lost two runners on the basepaths in trying ways to snap the scoreless tie.
El Capitan (12-5 overall, 2-0 GV) registered the game's only run in their last at-bat, which was the bottom of the sixth.
Andrew Conyers stroked a lead-off single, later scoring on a basehit by Jett Hayes,
Valhalla fell to 10-5 (2-2 GVL).
Elsewhere
Foothills Christian 15 at CV-=High Tech, 5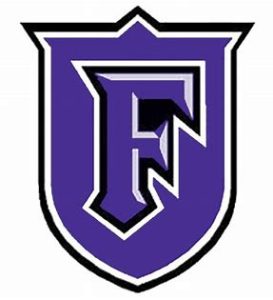 SWEETWATER CANYON/BONITA – Even officials with the City of Chula Vista don'tknow how to officially list the location of Sweetwater Valley Little League. Is in in the city's community of Bonita or is it Seeetwater Valley or maybe just plain old Chula Vista.
Fortunately, Foothills Christian knew exactly were to go and precisely what to do.
The Knights registered four tuns in both the second and fourth innings, then rolled up an additional seven runs to take down High Tech High of Chula Vista, 15-5, in Friday;s (Apr. 14) "Businessman's Special" which featured an early 1 p.m. first pitch.
Three members of the Knights — inclding No. 9 batter Andrew Burke —  collected two RBI each. Burks gained his pair with a run-scoring  in the fourth, the lone extra-base hit for FCHS. The center fielder also scored three times before he and many of the starters were substituted out.
In facy, Knights coaches had many opportunities to have players take extra bases or score, but they limited the runners to station-by-station paths to keep the score in check.
Also finishing with two RBI outings were Dustin "Dusty" Baker and Colby Johnson.  Stephan Janik collected two hits.
Johnson also recorded three stolen bases, whike Burke and "Captain" Jack Morgan swept a pair of bags.
For High Tech (5-5-1), junior  Andre Inda drilled pair of doubles, but four Bruins errors left them trailng throughout.
On the pitching side, Ezra West gained the win allowing just one earned run over four innings.
Baker (2 IP) and Burke (1 IP) did the mop-up chores for Foothills Christian (5-11), winners in five of its last seven ballgames.
Borrego Springs 18, Julian 1
BORREGO – These pair of Manzanita League opponents also enjoy non-league games against each other. But on this occasion on Friday (Apr. 14), the host Rams had a better time in the romp.
Borrego Springs moved to 4-5; the Julian Eagles are level at 2-2.
Scoreboard
Grossmont Valley League
Monte Vista 12, at Mount Miguel 4
l Capitan 1, Valhalla 0
Bye – ECVHS, West Hills
Grossmont Hills League
 Santana 3, Helix 1
Steele Canyon 2, Granite Hills 1
Bye – Grossmont

Non-League
Foothills Christian 15 at CV-=High Tech, 5
Borrego Springs 18, Julian 1 (These schools play both league and non-league games)0
240 total views, 1 views today