Baseball: Hitting Day, not much else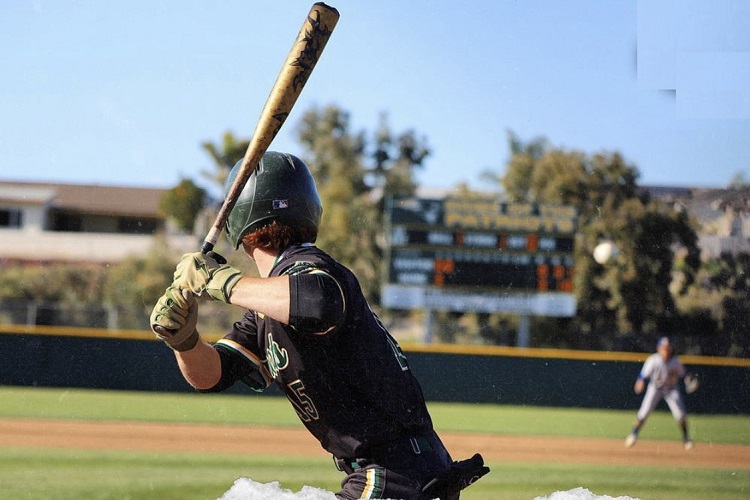 2023 EAST COUNTY PREP BASEBALL
ECS staff report
DEL CERRO – High school baseball coaches usually utilize their best pitchers to start a week, hoping they won't need to go the weekly maximum of 10 innings in case they're needed for another ballgame.
Anything but occurred on Monday (Apr. 17) when Patrick Henry and Point Loma combined for 21 runs, with the host Patriots surviving n a wild 11-10 Western League shootout. The decision maintained a three-way deadlock between Henry, Madison and Cathedral Catholic, all standing a half-game behind front-running St. Augustine.
For Patrick Henry to stay in the pennant chace, they needed to rally twice.
The Pointers held an 8-2 lead before the Patriots collected seven runs in the fourth inning — but they blew it.
The Pointers reclaimed the lead with two runs in the sixth, only to see PHHS immediately answer to re-gain  the one-run advantage in their final trip to the pate before closing out the Pointers in the seventh.
The outcome was Henry's first for both teams to reach double digits since 2021, when the Pats nipping San Dieguito, 12-11 — the school's initial "double-double" this century.
The fourth-inning slug-fest took more than 30 minutes, featuring an RBI double by Jared Wangler, then six additional runs after two were down.
Brady Hull lined an RBI single to right, but on the throw to the infield, two additional runs came home to make it 8-6.
Talin Gardini followed with a run-scoring single, then Ryan uch punched a line triple  into the right-field corner to score two and emerge from the inning with a 9-8 lead.
In the sixth, the computer software which reports the game recap was anything but clear. Point Loma tied the game on a single,then a ground ball to the infield saw the throw go to first base instead of the plate for the second out, yet the go-ahead run scored.
Fortunately, the Pats answered with two in the sixth for the lead.
Hull and Gardini opened the frame with consecutive lead singles, . A ground ball advance both into scoring position, so the pointers issued a walk to load the bases and gain force outs at any base,
However, the strategy back-fired. A pick=off attempted resulted in an error to tie the contest. Then a ground ball was booted to allow another unearned run to score.
In the seventh, relief pitcher Nico Lopez survived a pair of singles to collect the victory.
For Patrick Henry (7-8 overall), Carter Lockwood smacked a lead homer in the first, while Hull and Gardini both registered three hits and scored twice, as the top three hitters in the batting order combined to go 7-for-9 with two walks and six runs scored.
Point Loma (7-8-1)  first baseman Drake Cobb batted 5-fo,  while third baseman Frankie Giacalone and DH Nick Garcia both recorded two hits.
Clairemont 7, Christian 6
CLAIREMONT- Christian High head coach ch Mike Mitchell, a veteran of the prep baseball wars with more than a quarter-century on the Patriots bench, knows one thing for sure.
"This is high school baseball," he mused. "You never know what can happen.:
Case-in-point on Monday (Apr. 17).
After Christian swept a three-game series from Scripps Ranch, considered their main contender to capture the Eastern League, the Patriots gave a game back in falling to host Clairemont,   8-6.
With the setback, league idle La Jolla garbbed a half-game lead at the top of the Eastern table.
Christian mounted a 7-0 cushion, but the Chieftains bounced back with eight unanswered runs, scoring twice in the forth and fifth innings, then four more in the sixth to steal the victory.
Shane Bailey paced the Patriots offense with three RBI, all coming on a bases-loaded double in the second when Christian opened the scoring to grab a 5-0 cushion, Bailey scored three times.
However, unlike past seasons Clairemont didn't roll over, taking advantage of four errors to score five unearned runs.
Christian (10-7 overall, 3-1 league) booyed away its three-game win streak.
Clairemont ((8-10, 1-3 league), which was swept by La Jolla last week, moves into a tie for third place.
Liberty Charter 14, at CV-LCC 3 (4 inn.)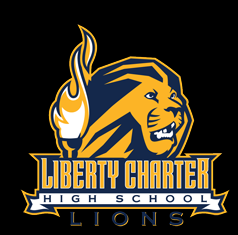 CHULA VISTA –  To golfers, this number is known as a "snowman"and it's not good.
In baseball, it's called a really good inning of scoring.
On Monday (Apr. 17), the Liberty Charter Lions opened their Summit League schedule by tallying the fabled eight runs in the fourth — and final — inning, whipping the Cobras of Chula Vista Community Learning Center, 14-3.
The Lions saw a pair of players — senior Josh Hyler and junior Jaxon Adrain — both pounded the ball with a home run and a double. The advantage went to the taller Adrain, who  collected five RBI compared to four for Hyler.
For the Lions (6-1 ocerall, 1-0 league), Tyler Peet also knocked in a pair of runs, while sophomore Andruw Godinez had two hits and scored twice in posting the ballclub's biggest display of offense this season.
Mission Bay 2, West Hills 1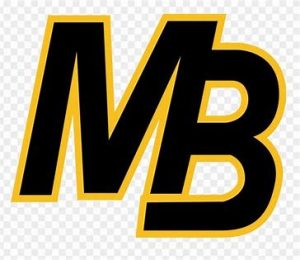 PACIFIC BEACH – West Hills needed just three batters to score, then the rest of the contest belonged to host Mission Bay. The Buccaneers scoredonce inthe third and fourth innings to take this non-league game at Dennis Pugh Memorial Field on Monday (Apr. 17).
Mission Bay levels its record to 8-8 overall. West Hills slips to 6-8-1.
Borrego Spring 10, Julian 3
BORREGO – The Borrego Springs Rams expanded an early 3-2 lead by scorung five times in the third inning to stop the Julian Eagles, 10-3, on Monday (Apr. 17).
Borrego Springs (5-5 overall): junior Wesley Sexton, triple; freshman Andres Macuga, three RBI; sophomores A.B. Arambula and Jose "Chema" Arias, two hits each; freshman Andres Macuga, complete-game 5-hitter. Julian (2-3): no report.
Scoreboard
Eastern League
Clairemont 8, Christian 6
Scripps Ranch 7, Coronado 4
Western League
Patrick Henry 11, Point Loma 10
Madison 7, Cathedral Catholic 0
Summit League
Liberty Charter 14, at CV-LCC 3
Manzanita League
Borrego Springs 10, Julian 3
Non-League
Mission Bay 2, West Hills 1