Patriots baseball – both of them – return to first place
2023 EAST COUNTY PREP BASEBALL / City Conference, Summit League
ECS staff report
CLAIREMONT- When the San Diego City Conference switched to a series of three games per week against the same opponent, the result was obvious: develop a third starting pitcher or loss the final ballgame.
On Thursday's (Apr. 20),, it proved obvious: Christian High has at least three starters for the mound; Clairemont did not.
Thus, the Patriots breezed to a 16-3 dismantling of the Chieftains, re-taking a half-game over idle La Jolla in the Eastern League standings.
The Patriots hold a league bye next week and will instead play a series of non-league opponents. However, when May arrives, Christian meets La Jolla in a showdown series for the league championship, with the opener slated for May 1 at Muirlands Middle School.
Pitching for Christian was sophomore Luke Bailey, who yielded just on earned run over six innings. Bailey allowed four hits and struck out three CHieftains batters.
Bailey's job was easier than usualy after he took the mound for the first time after the OPatriotd raced to a 6-0 lead after a half-inning then 7-0 after two and 11-0 by the middle of the third, as Clairemont would eventually call upon five arms to pitch.'
On offense, more than half of Christian's 16 hits went for extra bases. Included were home runs by Johnny Rocco, Artie Brown and Shane Bailey, the pitcher's older brother.
There were also five doubles, including a two-bagger by Shance Bailey, who finished with three hits and came within a homer of hitting for the cycle. He also has two RBI.
However, the biggest run producer was Rocco with four RBI, featuring his three-run bomb to straight-away center field for Christian (12-7 overall).
Patrick Henry 9, Point Loma 6
DEL CERRO – Patrick Henry scored four times in consecutive innings before needing to hold on to take down Point Loma, 9-6, Thursday (Apr. 20) to capture the ballclubs' Eastern League series, 2-games-to-1.
The Patriots did not collect an extra-base hit and onyl five RBI, instead taking advantage of nine walks and a couple of key errors by Point Loma.
By going 2-1 against the second of three Western League opponents, Patrick Henry shares first place with St. Augustine (2-1 in league) The other three teams are at .500 or blow.
Zach Morales (Jr) and Jack Giordano paced the offense with two hits each, while Logan Vu and Talin Gardini (Jr) each scored twice. All four are juniors.
The Patriots also stole five bases, including a key theft by Vu in the third inning in order to mount a 5-0 advantage.
Hamilton Collins, the secondf of four PHHS pitchers, lasted 3.1 innings to garner the win. He allowed three runs but only one was earned, escaping some major jams on a pair of double plays by his defense., both iunvolving infielders Cody . Cappelletti and Jared Wangler.
Patrick Henry (9-8 overall) next holds its showdown series with St. Augustine next week, meeting the Saints in Monday's series opener at Hickman Field in Kearny Mesa.
On Thursday, the idle Saints participated in a mini round-robin event with Santana and Westview.
Santana first defeated Westview in the first contest, but then eliminated in a loss to St. Augustine. However Westview then beat the Saints, 5-3, leaving all three ballclubs with 1-1 marks. Since the Saints hold the higher power rating utilizing the CIF postseason formula, both the Sultans and Wolverines slightly gained ground.
In other Western action, Madision nipped Cathedral Catholic, 5-4, to win the series 2-1, leaving both sides at 2-2 in league play.
Summit League
Liberty Charter 19, Ocean Views Christian 3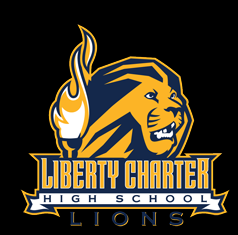 ALPINE – Liberty Charter catcher Drake Keehl and  first baseman Tyler Peet  each drove in thrPeet ee runs, allowing the Lions to maintain their share of first place in the Summit League by whipping visiting Ocean View Christian, 19-3, Thursday (Apr. 20) at Joan MacQueen iddle School.
Keehl posted three hits and drove in two runs on a triple in the  second inning, when the Lions scored an 8-2 lead. Keehl scored moments later on the second of back-to-back triples by center fielder Josh Hyler.
Meanwhile,  Peet also pounded three hits, with a fifth-inning double.
Lions winning pitcher Nathan Bott finished with a complete-game 4-hitter. Bott, a senior, seemed to get stronger as the contest progressed, strikinbg out three Patriots batters in the seventh inning, paart f his total of  13whiffs/
Liberty Charter (7-1 overall) moves to 3-0 in Summit action, maintaining a half-game over CV-High Tech, which nipped Bayfront Charter, 23-0 in four innings.
The Lions will meet Foothills Christian in a non-league contest on Saturfay at 11 a.m.
The OVC Patriots fell to 5-4 (1-4 league).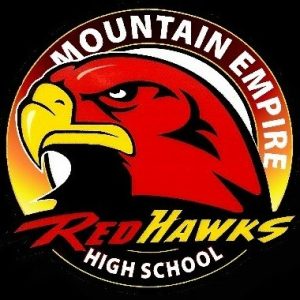 Mountain Empire 10, CV-LCC 3 (Wed.)
CAMPO – Ever since Mountain Empire was embarrassed in a 19-16 shootout loss to Ocean View Christian, the pitching of the RedHawks has suddenly improved, including Wednesday's(Apr. 19) pounding of the Chula Vista Learning Community Center Cobras, 10-3. No other game information received.
120 total views, 2 views today