1st-Place Legion vs. 2nd-place Sabercats
47-38, at 2023 LOCAL COVERAGE / G.L.A.S.S. Sports (Gulls, Legion & Sockers, Seals)
From staff and wire reports
San Diego Legion MLR Rugby
DALLAS – The San Diego Legion captured their franchise-record sixth consecutive game over the weekend, breaking open a game that was tied at halftime to defeat the Dallas Jackals, 47-38, at Chocktaw Stadium.
Next for the Western Division leading Legion is a showdown for the top spot against second-place Houston Sabercats. The contest is this Sunday (Apr. 30), starting at 1 p.m. at Snapdragon Stadium.
Game Highlights:
San Diego Seals lacrosse
Next Home  Game:
., Apr. 29, host Colorado Mammoth, Pechanga Arena, 7 p.m.
SAN DIEGO – The West Division champion San Diego Seals "sealed" the crown by whipping visiting Las Vegas, 14-4. READ MORE
San Diego owns a half-game lead over Saskatchewan, but own the tiebreaker entering the regular season finale. They will be tested by meeting the Colorado Mammoth. this Saturday.
While the Seals (13-4 overall) already have a playoff berth clinched, Colorado (9-8) only holds a 1-game lead for the fourth and final postseason berth out of the west.
---
San Diego Gulls hockey
sss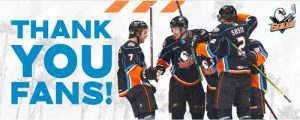 ---
San Diego Sockers indoor soccer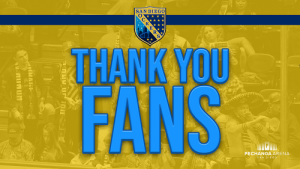 179 total views, 1 views today