Pack learns how to win in extra innings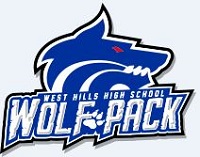 2023 EAST COUNTY PREP BASEBALL
MORE TO COME
ECS staff report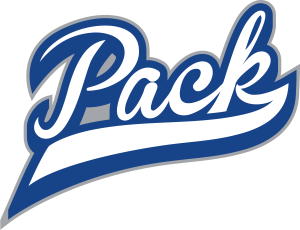 SANTEE – When Valhalla High extended its remarkable streak by winning a 14th consecutive extra-inning contest over a span of six seasons, the latest victim was West Hills.
On Monday (Apr. 24), the Wolf Pack applied those techniques learned to capture their own version of extended play to nip Otay Ranch, 3-2 in eight innings, in non-league action at Wolf Pack Park.
The lesson: play "small ball," but in hyper fashion, exerting as much pressure as possible on the opposing pitcher. Such was accomplished with a walk sandwiched around three singles and a balk for the clinching run without recording an out.
Tommy Madera opened with a line single to left, then took a large lead off first base, faking as though he would attempt to steal second. Instead, the Mustangs pitcher committed a balk and Madera was awarded second base.
Otay Ranch attempted to keep the double play in order by intentionally walking Conner Tanga, but the Wolf Pack answered with a surprising bunt single by Eron Drake to load the bases with no one out.
Then on the first pitch to Shane Stevens, the Wolf Pack center fielder capped a 3-for-3 outing with a line single to left for the game-winner.
An inning earlier, West Hills fans thought they blew the game after Otay Ranch scored twice for its first lead of the ballgame. However, the Pack responded in their final at-bat to force the extra session.
Drake started with a lead single, but the Mustangs moving around the diamond on an error, a single, before Otay Ranch registered a pair of strike-outs to move within a pitch of the win.
However, John Lehia was hit by a pitch to force in the game-tying run.
West Hills starting pitcher Braden Wilson tossed six innings of shutout ball, yielding just two hits, but left with a no-decision. Wilson struck out seven Mustang batters. Braeden Stevenson tossed the final two frames, but instead of garnering a save, he collected the victory after recording four of his six outs on strikes.
Otay Ranch pitcher Jared Sepulveda allowed just one earned run and five hits over seven innings, also receiving a no-decision in his pitchers' duel with Wilson.
West Hills (10-8-1 overall) has now won five straight ballgames. The Pack, tied for second place with Valhalla in the Grossmont Valley League, next plays a GVL front-running Monte Vista on Tuesday.
Otay Ranch fell to 8-12.
Scoreboard
Non-League
West Hills 3, Otay Ranch 2 (8 inn., walk-off)
Christian 10, Montgomery 9 (CHR: 5 runs in Bot. 6th)
Madison 7, at University City 1
Western League
Cathedral Catholic 1, at Point Loma 0
St. Augustine 11, Patrick Henry 0
Western League
Clairemont 1, Scripps Ranch 0
Clairemont 5, Coronado 3 (walk-off 2-run HR)
Summit League
Mountain Empire 17, at Ocean View Christian 4